It's a bit late for fall colours in where I live. But came across this tree in East Point Park that still got the full set of leafs in brilliant fall colour. With the sun shining on the top, you feel like watching a magic light show when lying under the tree and looking up into the canopy.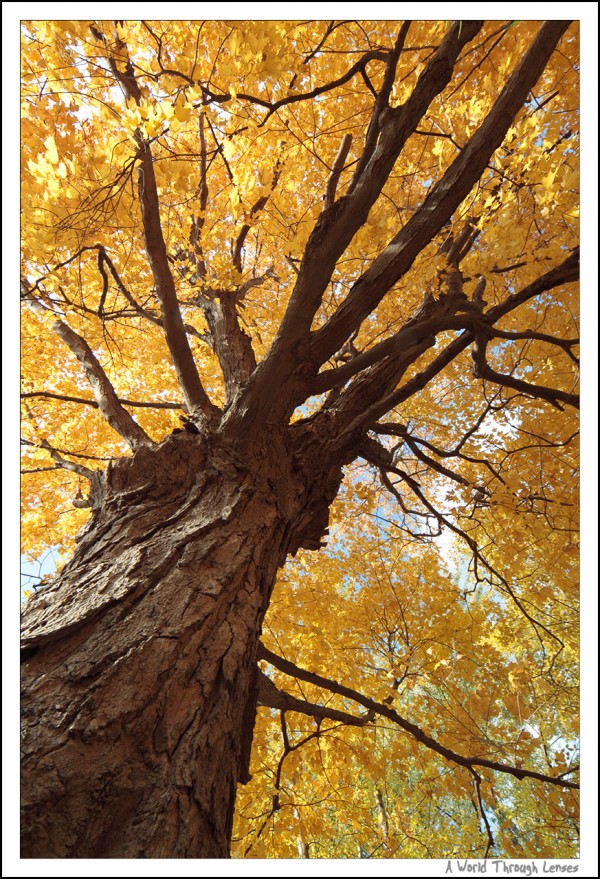 This photo is taken at a pond in East Point Park.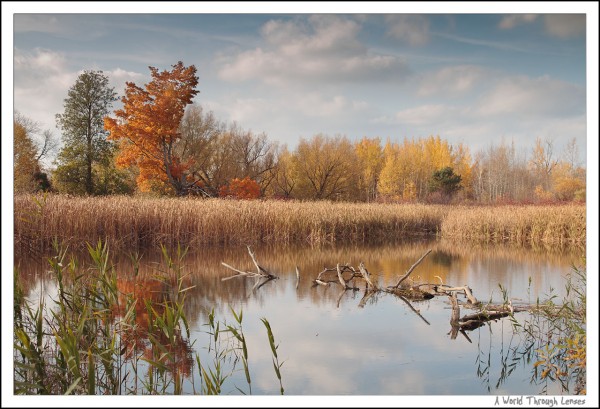 Here's the actual location where the two photos above were taken.

Sunset at the Scarborough Bluffs. Taken at Bluffer's Park while being harassed by a pair of local raccoons. Apparently they are mad that I set my tripod on a boulder right on top of their nest or something like that. Well I made out in one piece okay with the following loot. 😉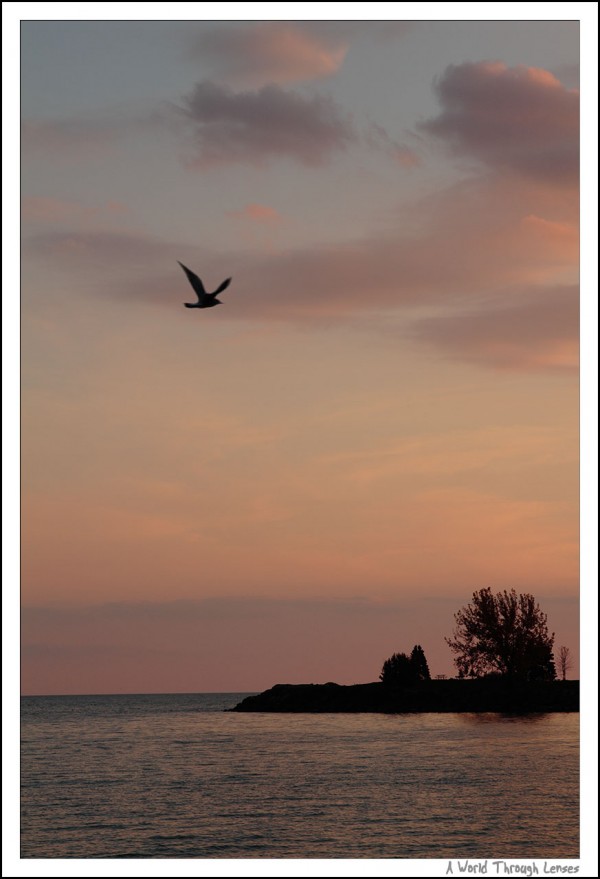 All shot with the new Canon EOS 7D. The files posted on the blog is of course not the native resolution. The native resolution of 5184×3456 is way too big. Here's a 1200×1200 100% crop of the first photo taken close to the center of the image. Click on the thumbnail below to get to the actual image. This is probably not the best image since it was taken with the ultra wide Sigma 12-24 F4.5-F5.6 at the widest zoom but it gives you a sense of what was captured.