Today I'll introduce my 3rd doll: Type-Moon Fate / hollow ataraxia dollfie dream Tohsaka Rin (遠坂凛). Rin is a limited item released on Dolpa 21, which was held on May 5th 2009 in Tokyo, Japan. She has an MSRP of ¥48,000, I have to get her through a proxy from Yahoo Auction Japan so the actual cost is considerably higher. But since I've already got dollfie Saber, naturally I have to get Rin to keep Saber company. She comes with 22mm animetic eyes, original head and original wig. She has a dollfie dream base body II with normal skin color and a medium bust. Volks' official web page (in Japanese) for DD Tohsaka Rin has more information. It arrived from Japan on June 5th, 2009.
Here's Rin in her box.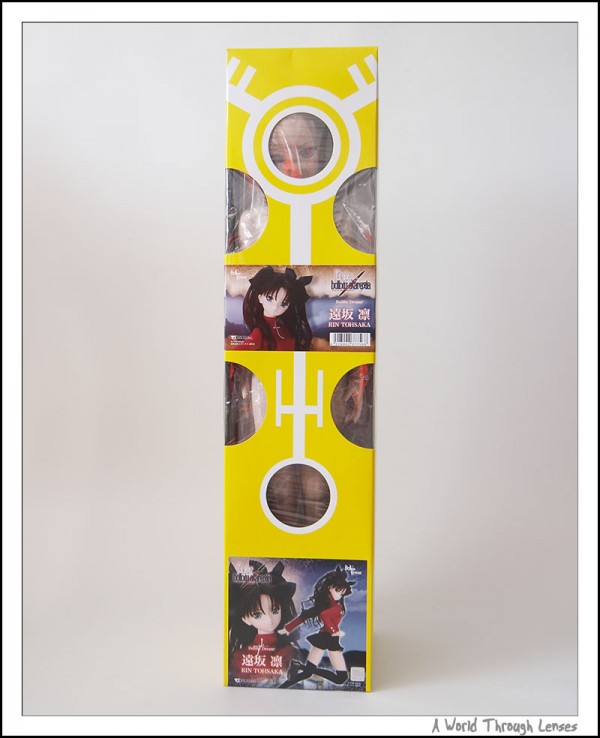 A few shots of her just out of the box.
She came with her default set of clothing. There's also a Homurabara Academy uniform set which Volks also released at Dolpa 21. I didn't want to pay such a high premium on the clothing set, so I did not place any bid on any of the auctions. Instead I will try my luck at Volks USA's web lottery and see if I can get it at the regular price. I can always go back to bid on Yahoo Japan Auction if I can't win the lottery.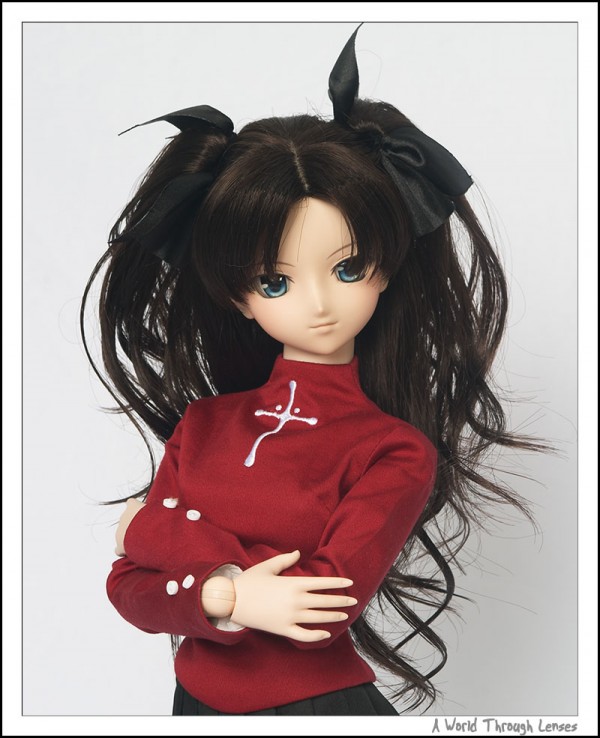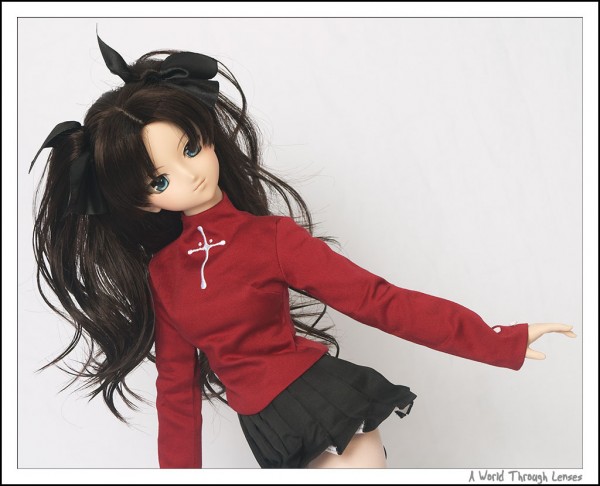 Rin looks great for her close-ups.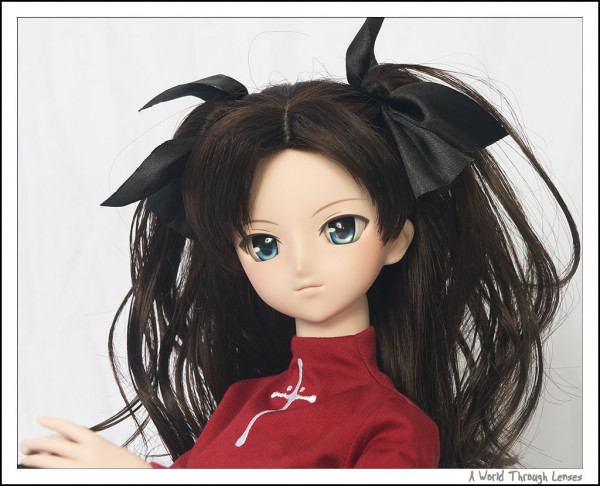 And of course a beautiful girl always needs to arm herself with a sharp blade.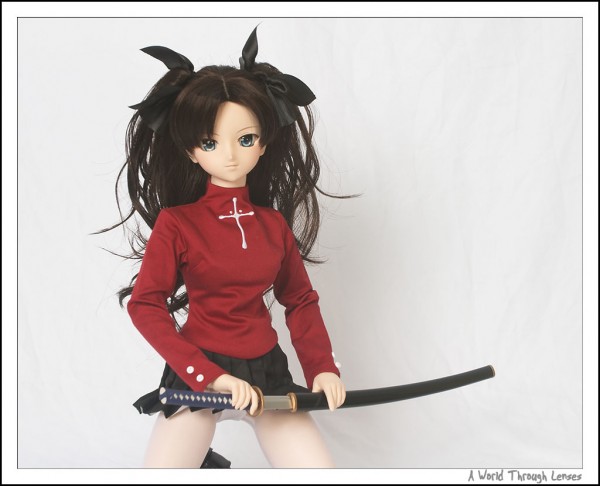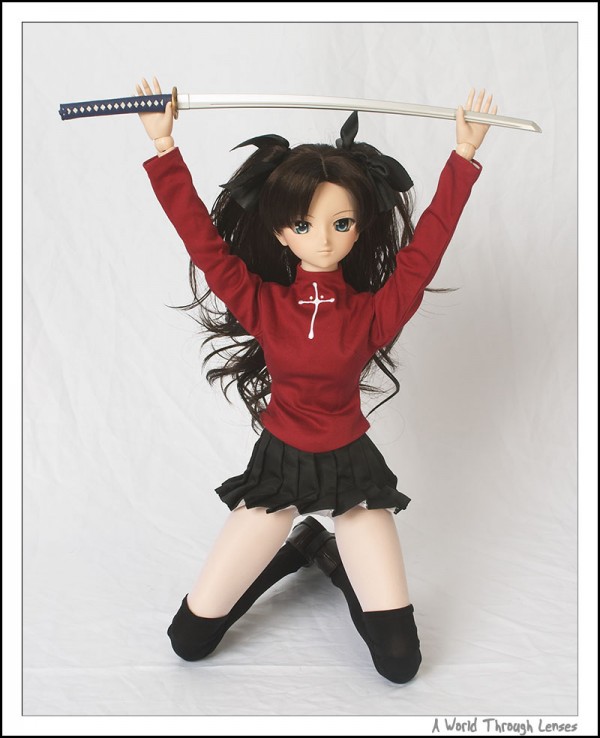 And here's what the 2D Tohsaka Rin looks like in a Type-Moon illustration.