I am so excited to announce my first dollfie: Type-Moon Fate / hollow ataraxia dollfie dream Saber (セイバー). Saber is a limited item released during Dolpa 19 which is held on April 27th, 2008. She's one of the most expensive dollfie dream Volks has ever released to date, with an MSRP of ¥95,000. That's nearly twice of any other dollfie dream ever put to market. Surprisingly, I paid very little premium on her onYahoo Auction Japan (around 20%). The auction price sky rocketed soon after and Saber is really hard to find now and mark up more than double of the original price. Saber comes with 22mm metalic animetic eyes, original wig and original head. She has a dollfie dream II body with normal skin color and a medium bust. She arrived from Japan on February 23, 2009.
Here's the shot of the box.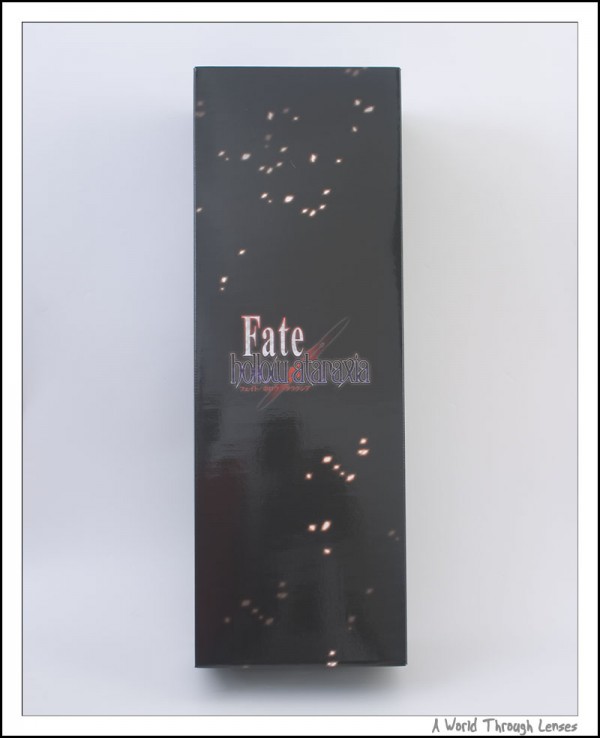 Taking Saber out of the box.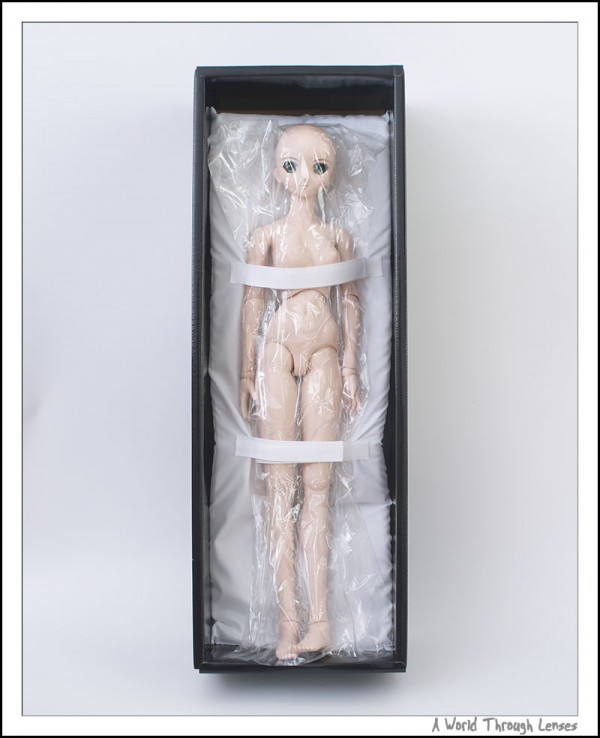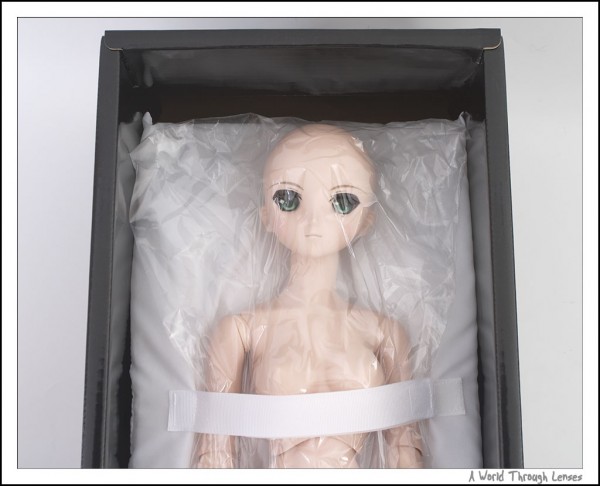 Here's her dress without the armours and her signature French braids.
Close up of Saber and her beautiful dark green eyes.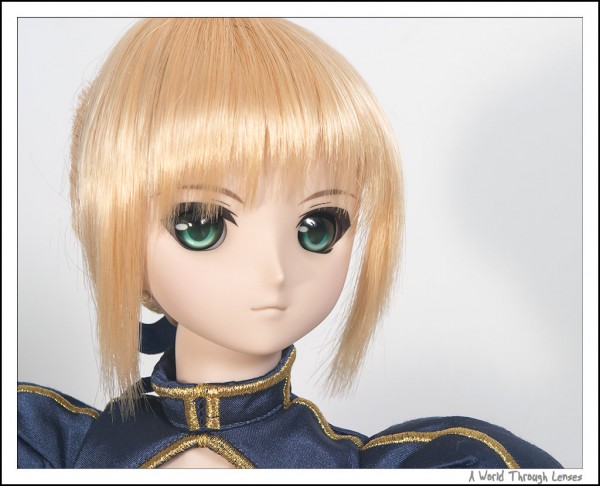 Saber in battle mode with her armours put on.
The spirit of a knight.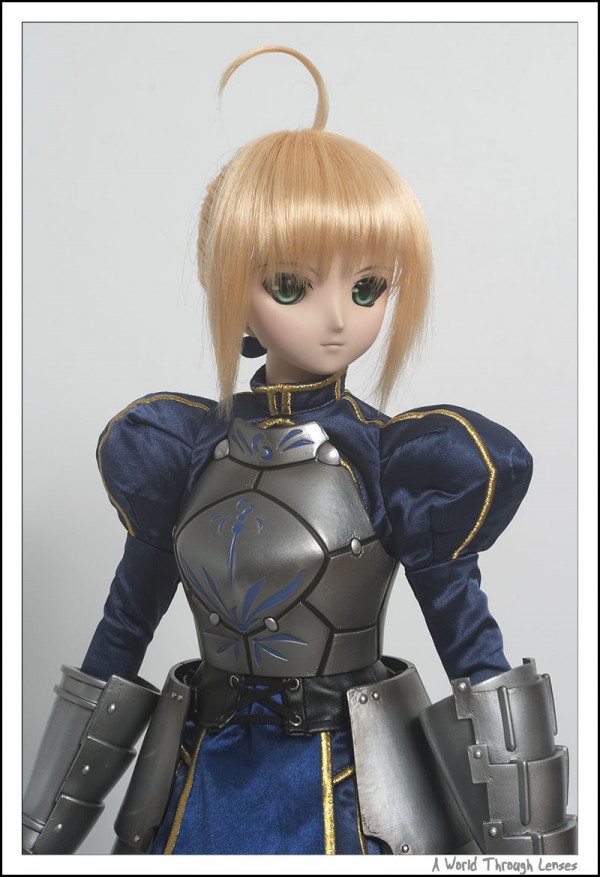 Here's a photo of Saber in 2D from a Type-Moon illustration.