Saber private clothes (セイイバーの私服&ぬいぐるみセット) is the 3rd dress set released by Volks for dollfie Saber. It was released on Dolpa 20 which was held on December 7, 2008. More information on Volks' office web page (in Japanese). This dress set comes with a stuffed lion which Saber adores very much.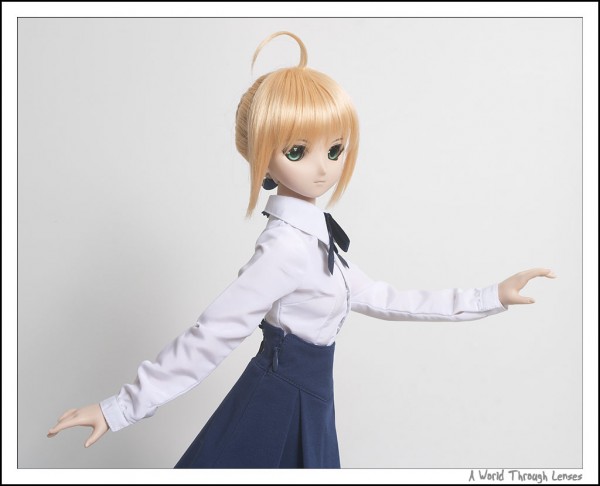 Love that plain and elegant look on Saber.
That stuffed lion is really cute.
Replacing the stuffed lion with the Saber lion nendoroid. 😆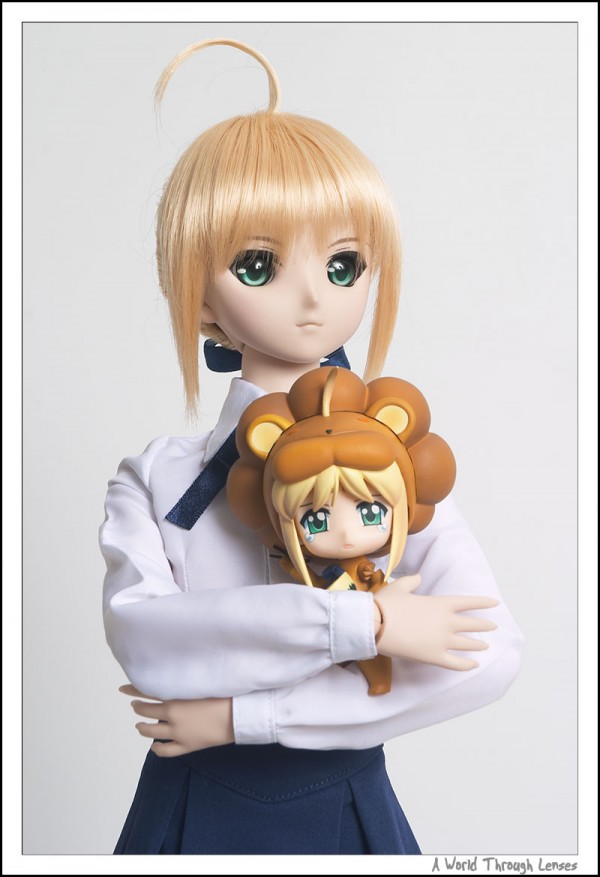 More nendoroid replacment actions.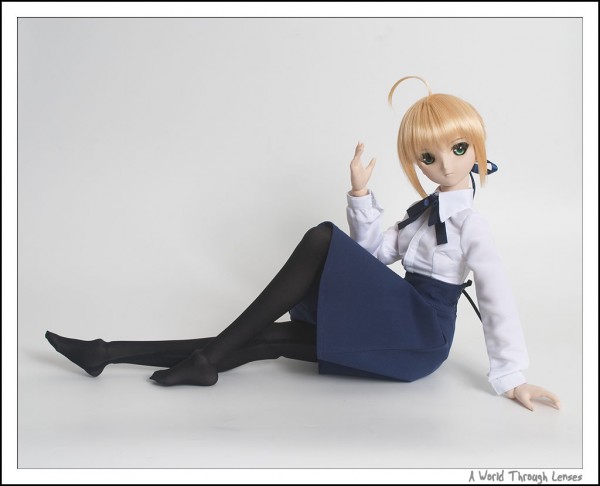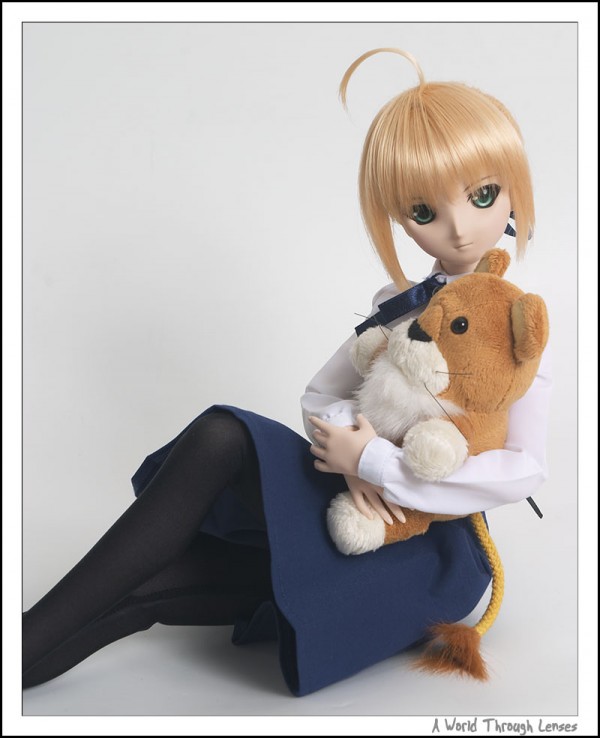 Here's a 2D comparison from an illustration.