This 1/7 scaled PVC figure is Ryougi Shiki (両儀 式) from Type-Moon's Kara no Kyoukai Garannodou (空の境界 伽藍の洞). I haven't yet watched Kara no Kyoukai anime but this figure looked really cool to me so I ordered it when it was announced.
Ryougi Shiki Garannodou 1/7 PVC by Good Smile Company (Good Smile Company 両儀 式 伽藍の洞). Original sculptor ナナシ. Released on Nov, 2008 with an MSRP of ¥6,500.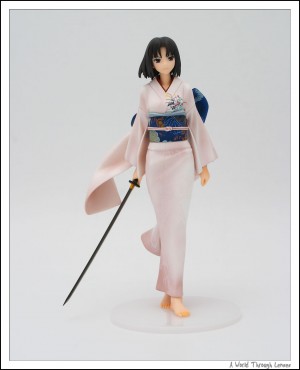 If you click on the thumbnail and check out the full size image, you can see all the patterns they have put on her kimono.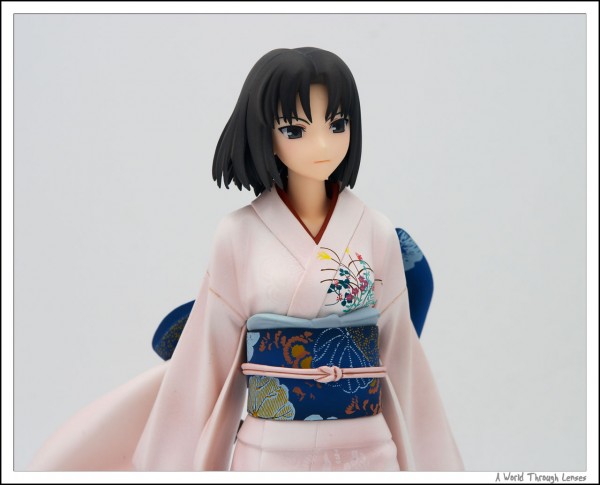 A 2D comparison from an illustration of Shiki.