Saber (セイバー) from Type-Moon's Fate stay night series is all set to clean the floor for you. 😈
Saber Maid 1/6 PVC by Alter (アルター セイバー メイド Ver.). Original sculptor 倉本 育馬. Released on September 2007 with an MSRP of ¥8,190.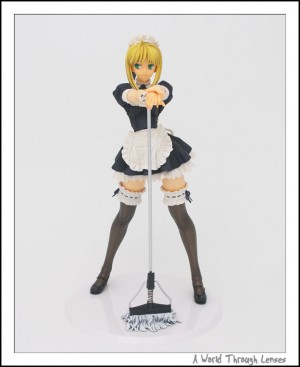 Looks really good from the back with that low cut and all the frills.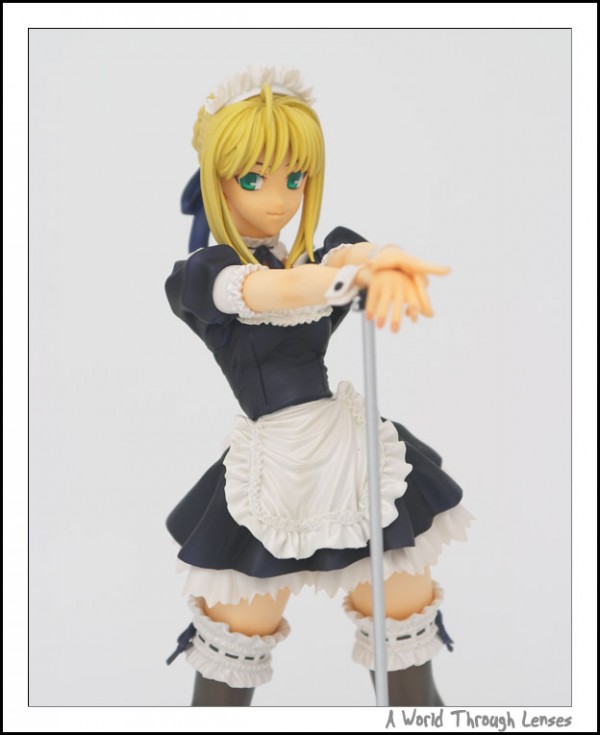 Here's a cute illustration of Saber in her maid costume.