After the release of Nendoroid Remilia Scarlet, Remilia's little sister Flandre also got her nendoroid release. And since they are sisters, and that I've got Remilia already, I will just have to get Flandre as well to complete the pair. Just like Nendoroid Remilia Scarlet, it was only available from four different shops Niconico Chokuhan, Animate, Gamers, and Tora No Ana. And just like Remilia, I ordered from Animate and got it forwarded to me by Tenso. Now I've got two Scarlets with twice the vampire power!
Nendoroid Flandre Scarlet by Good Smile Company. (ねんどろいど フランドール・スカーレット). Original sculptor JUN (E.V.). Released on January 2011 with MSRP of ¥3,000.
Here's Flandre front and back. Those 8 coloured crystals on each side of her wings are very nicely done.
Her hat can be put on or removed. I think she look better with out the hat though. Her elder sister Remilia on the other hand looks better with the hat on.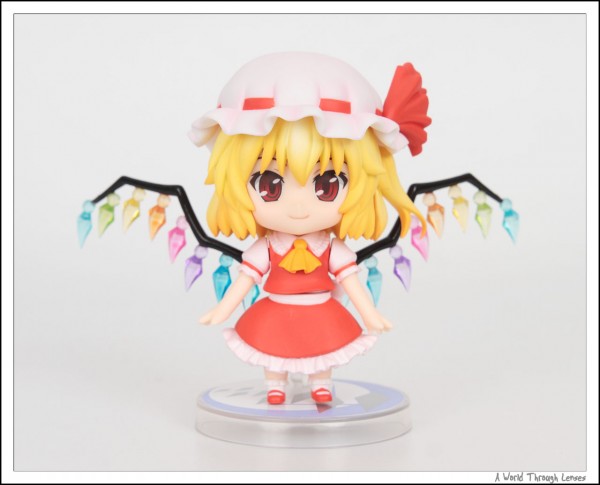 Comes with a few different hand and arm parts to pose her in. And comes with three difference faces. This grinning face looks like she just did something very naughty. 👿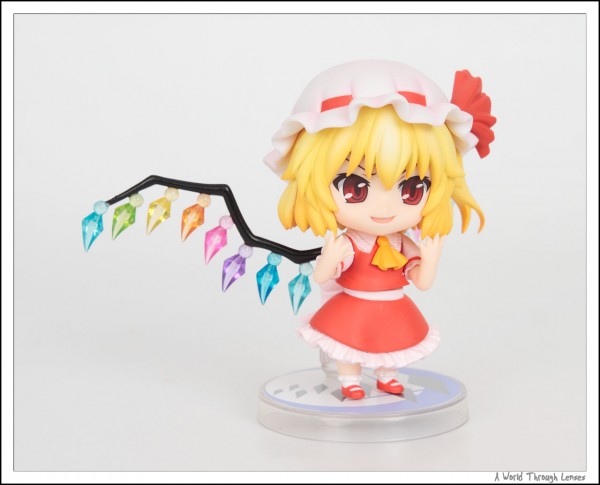 Here she's holding her weapon – Laevatein.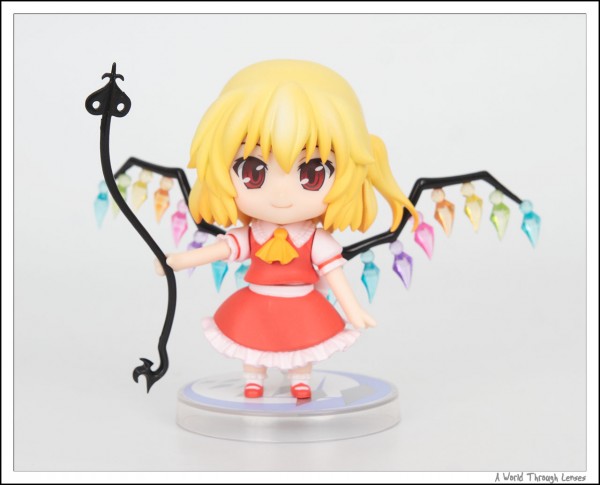 Here's her cute smiling face. I like this face the best.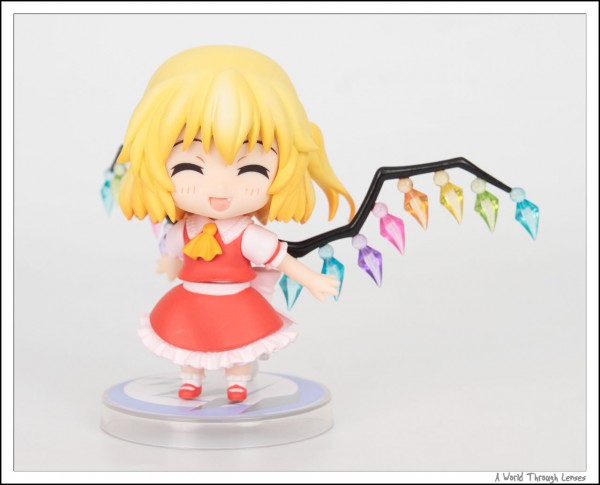 And now together with her elder sister Remilia Scarlet. Oh the pair of vampire sisters are on to something. Something really really bad… 😆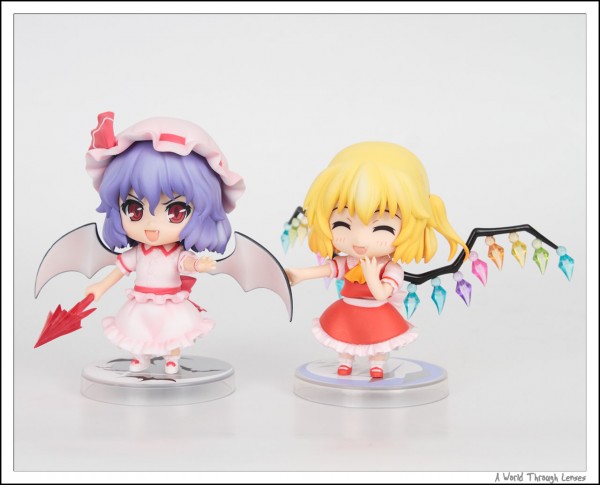 And here's a 2D illustration of Remilia Scarlet and Flandre Scarlet.