I have indicated in my post on Nendorid Hakurei Reimu and Kirisame Marisa that I have ordered Nendoroid Remilia Scarlet. Remilia Scarlet like the other Touhou Project Nendorids are only available in a very limited number of shops. And like other Touhou Project Nendoroids, none of the shop will ship overseas. So the list of shops that one can order Remilia from is Niconico Chokuhan, Animate, Gamers, and Tora No Ana. I got mine ordered at Animate back in April 2010. And now it has arrived.
Nendoroid Remilia Scarlet by Good Smile Company. (ねんどろいど レミリア・スカーレット). Original sculptor JUN (E.V.). Released on September 2010 with MSRP of ¥3,000.
Here's what Remilia looks like out of the box. Yes she is a vampire. But unlike other vampires, her wings is visible even if she's in human form.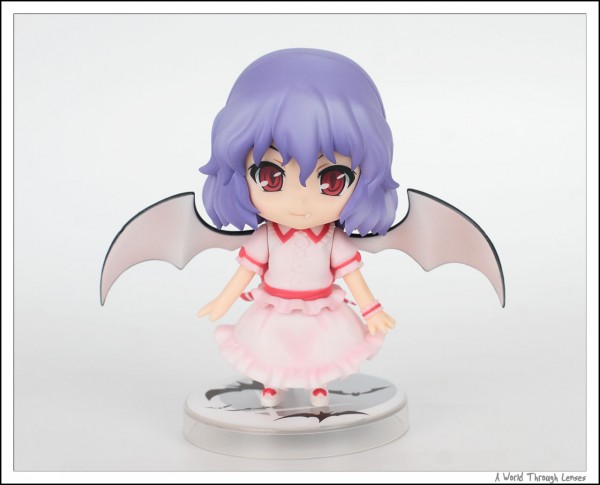 She also came with a cap that can be put on or removed. So here's what she looks like with the cap on, back and front.
Here's Remilia with her grinning face. How cute is that? But despite the appearance, she is in fact born in 1503 and therefore over 500 years old. :devil: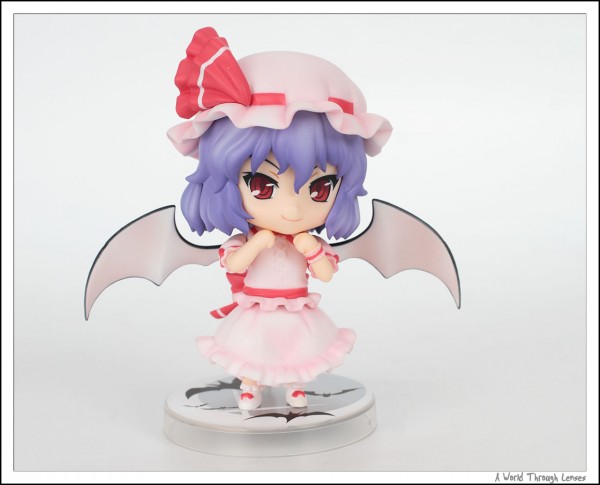 Here's Remilia in a more series mode, holding her spear – Gungnir.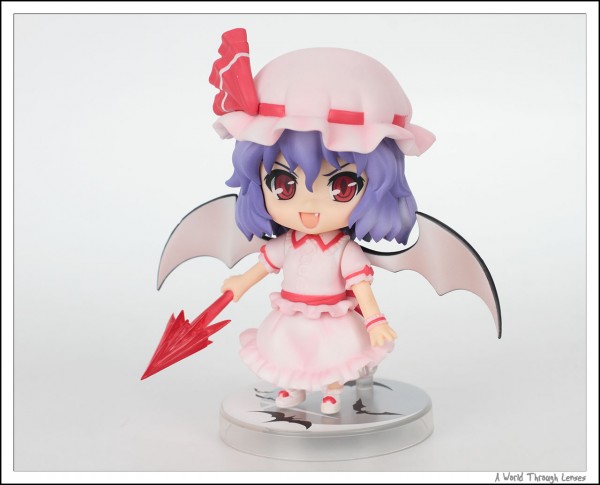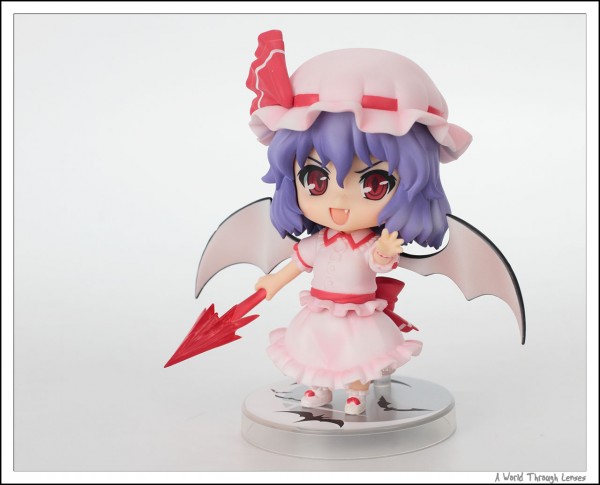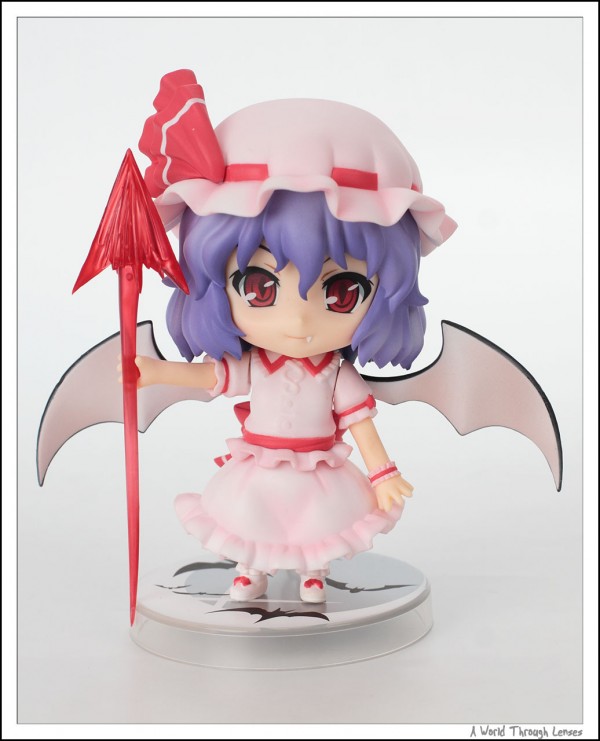 Remilia and Maris together having some fun.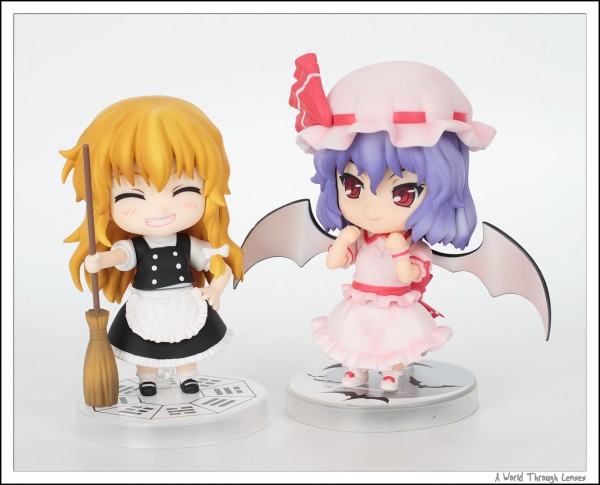 Here's a 2D illustration of Remilia Scarlet.