I've purchased a set of gum uniform a while ago from Volks USA. It is the Autumn Athletics Festival Set. And since it is autumn right now, what better time to show off my girl in bloomers.
Just who is the model here? Can you tell by this silhouette? Click past the break to find out.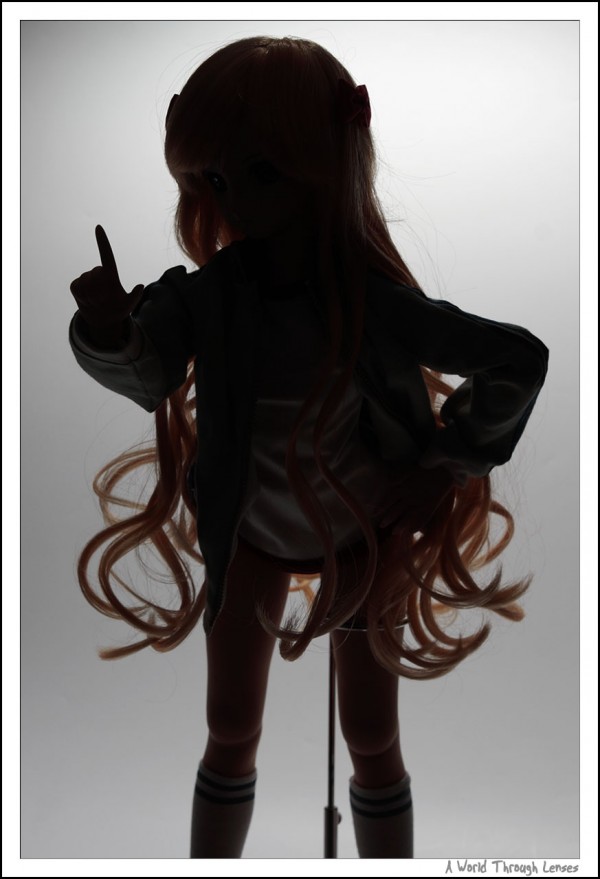 Well some of you may have guessed correctly from the post tags, it is Saber in her new athletic clothes. And since Fortune Arterial anime has recently started airing, Saber is doing a bit of Sendou Erika cosplay with that golden long hair and the two red ribbon ties on the side.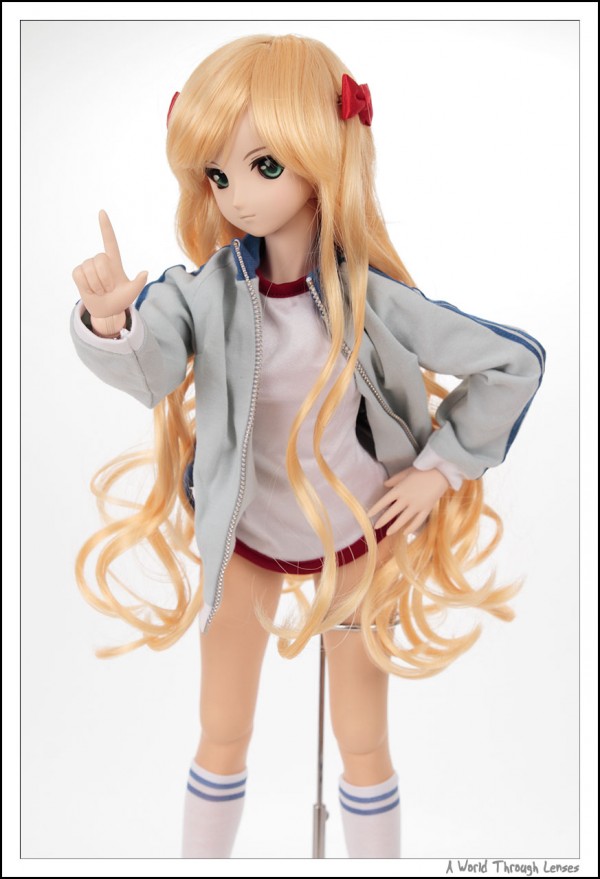 Alright, so the Sendou Erick cosplay was as successful, but Saber is super cute in that outfit none the less.
Now with that jacket off, showing off the white and red gym shirt and the bloomers.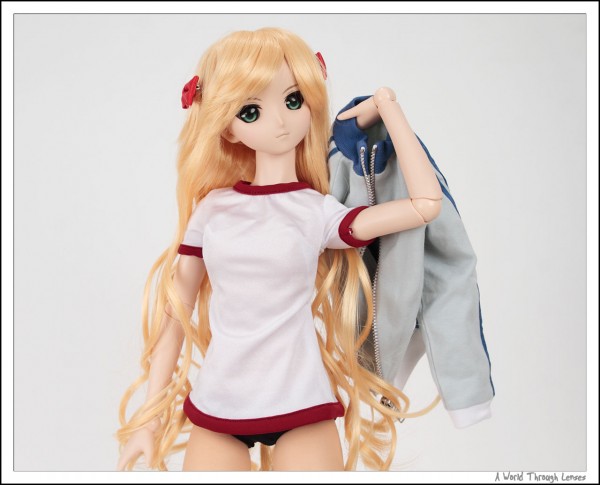 Doing a few stretch before the athletic festival starts.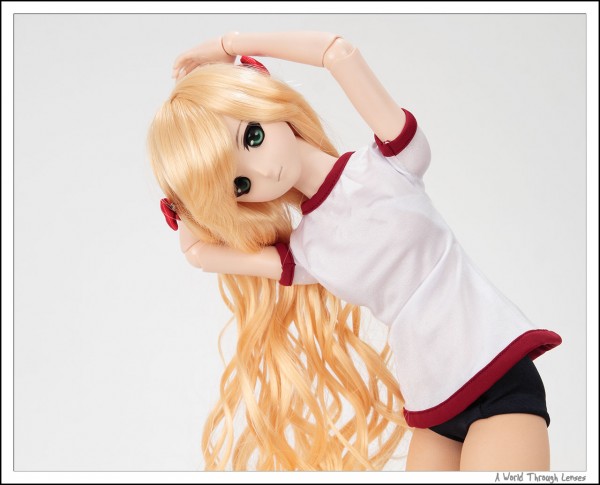 Unfortunately I didn't take too many photos, so this will be the last one.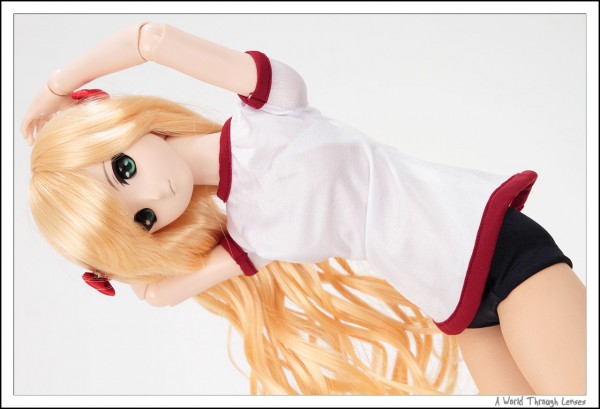 Here's a 2D illustration of Saber in gym uniform from Fate/stay night Saber Portrait (セイバー写真集). I've just ordered the same kind of gym shoes with the same color. So I guess I will give this clothes set a little revisit after I received them.