Homurabara Academy (穂群原学園) is the school that Tohsaka Rin attends. The Homurabara Academ uniform set is a dress set that was released together with dollfie dream Tohsaka Rin. Volks' official web page (in Japanese) has more information on the dress set. After I got dollfie Rin from Yahoo Japan Auction, I won this uniform set on Volks USA web lottery.
The blouse only with the ribbon has a nice clean look for Rin.
Put the vest on for a bit inside class room look.
Put the coat on and Rin's ready to go out.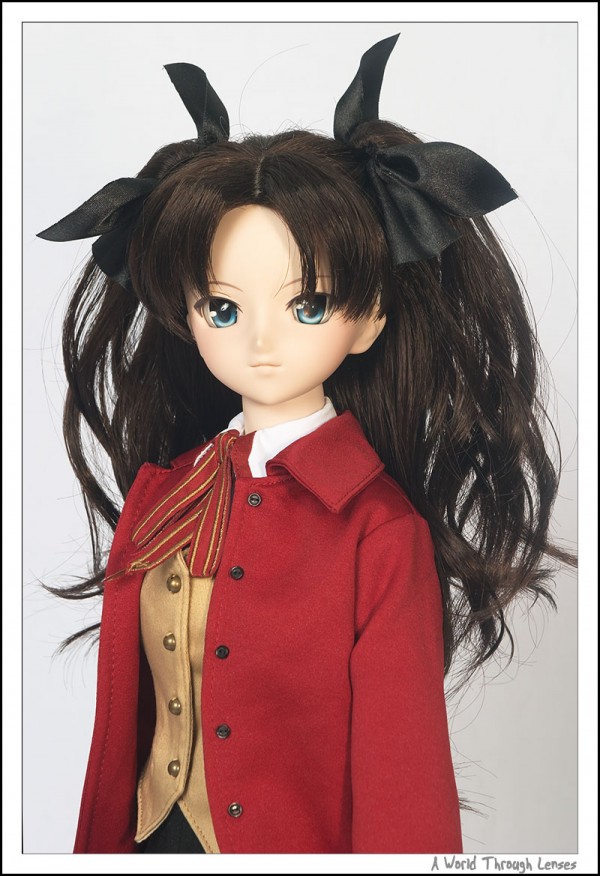 Volk's dollfie clothing is very well made. Shirt and vest has all the buttons you'd expect. The black shirt has a white inside lining. And the coat has wires sewed inside so you can actually shape the clothing with a bit of dynamic touch.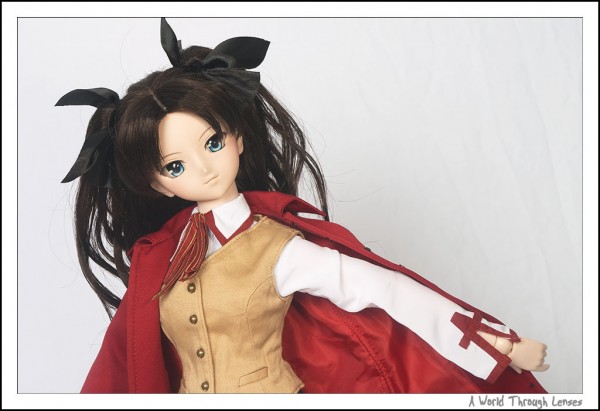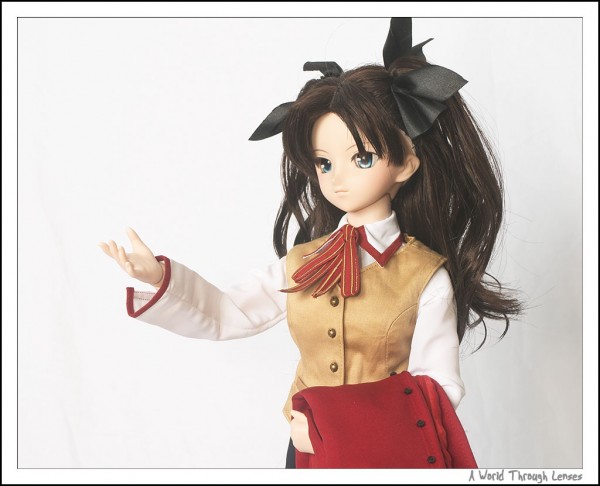 For those who don't know Tohsaka Rin, here's a screen shot of Rin in the fate/stay night anime.