This Ayanami Rei (綾波 麗) figure was first a garage kit from New Line released on October 1999. It was then made as a pre-painted cold cast by New Line in 2005.
New Line 1/6 Rei Reading A Book (ニューライン 1/6 読書するレイ+ペンペン). Original sculptor 歌麻呂. Released on December 2005 with a MSRP of ¥15,540.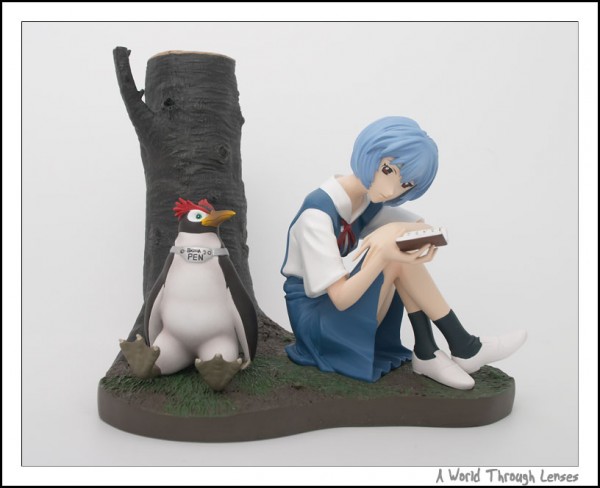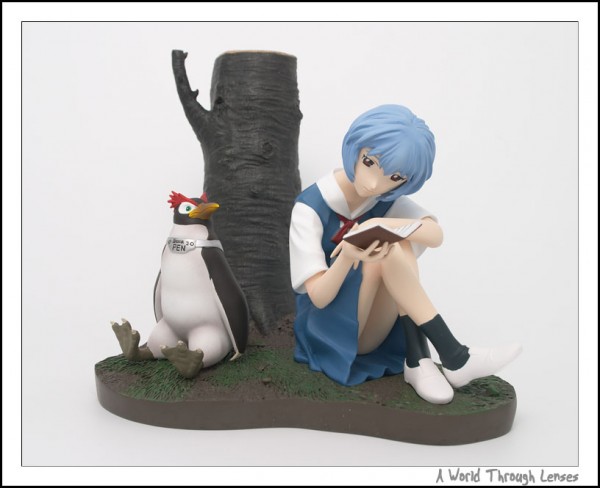 An 2D illustration of Rei.