This Katsuragi Misato figure was originally a garage kit by New Line released on November 2000. New Line re-released it as a pre-painted cold cast figure in 2005 which is the version I got.
New Line 1/6 Katsuragi Misato (Movie Version) (ニューライン 1/6 葛城ミサト (劇場Ver)). Original sculptor 五右衛門. Released on May 2005 with a MSRP of ¥14,490.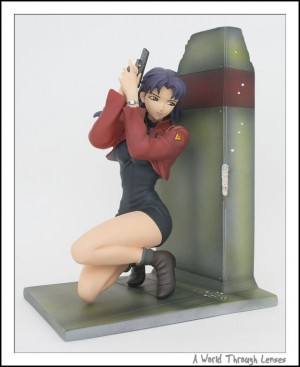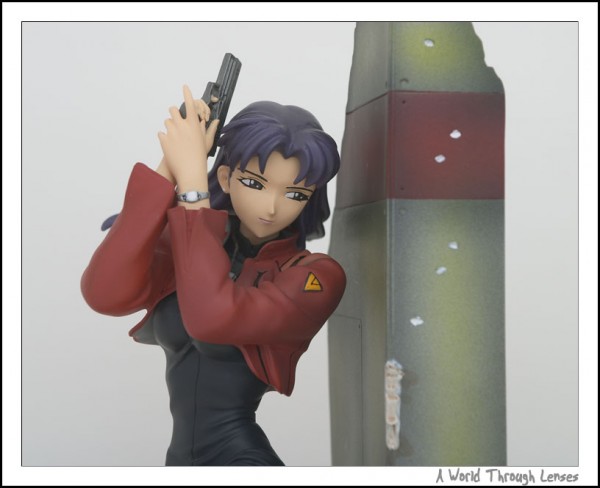 A few shot on a black background with a more dynamic lighting.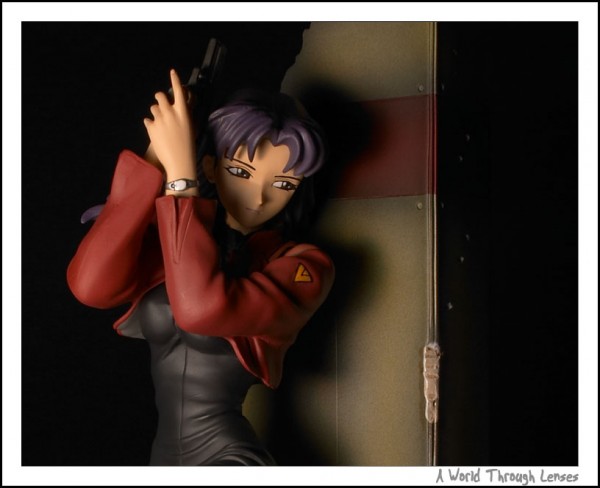 And here's Misto in an 2D illustration.