Two months ago I took photos of the Siberian Tiber cubs and post it in this post. Now two months later, I payed them some more visit. It's amazing how much the little cubs have grown in two months. In October they looked like a big cat. They really look like tigers now (well still small in the Siberian scale).
Chewing on the bones.
Little tired after all that chewing.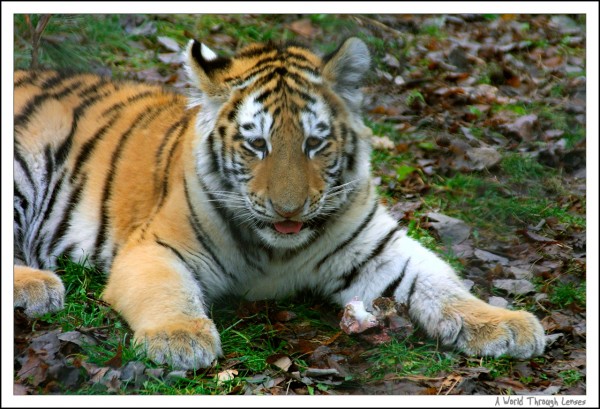 This looks just like your house cat doesn't it?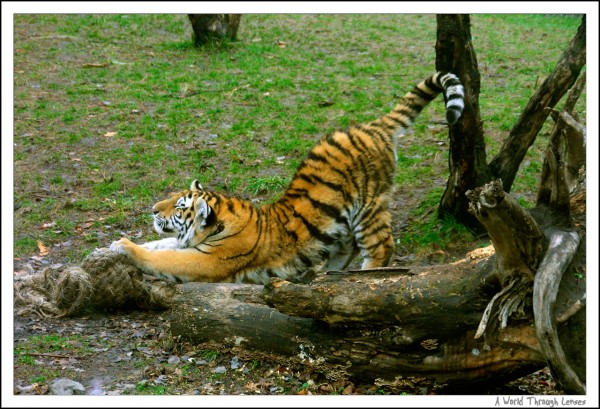 Resting in the sun.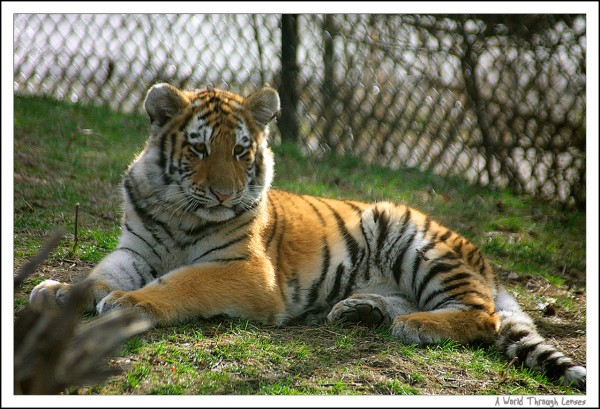 Yawning…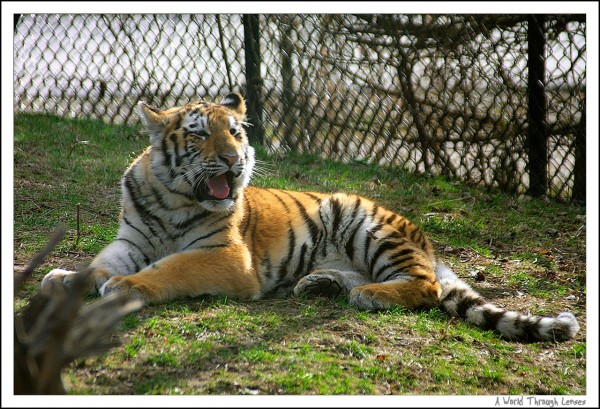 And a shot from the front.