Hastune Miku (初音ミク) is the first volume of popular Vocaloid2 character vocal series. It was original released by Volks Japan in Wonder Festival 2008 as a resin kit. The garage kit was sold at an MSRP of ¥14,490. It was later released by Volks Japan as a 1/6 PVC figure in August 2008 with an MSRP of ¥7,140. Volks Japan is currently planning on a re-issued version of this figure as an "Encore Version" that will be put on order during Comiket 77 (December 29-31, 2009) and New Kit Exhibition 2010 (January 1-11 2010). The shipping date of this new "Encore Version" will be spring of 2010. More information of this re-issue on this Volks Japan web page (Japanese). I was not able to get a hold of the original Hatsune Miku garage kit. So I acquired a pre-painted recast version from e2046.
Hastune Miku 1/6 painted resin. Original Sculptor Milchstraße (ミルヒ・シュトラーセ).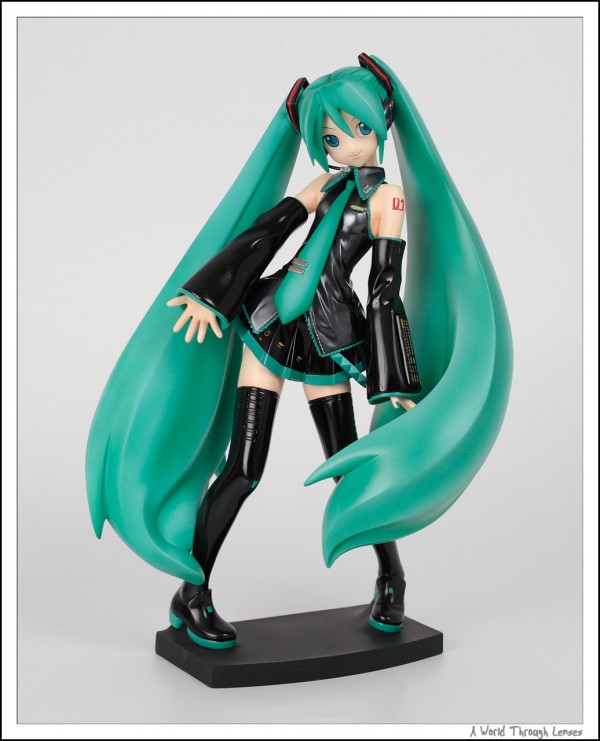 Shot off to the side and shot from the back. Love that pair of big twin tail.
The figure comes with a few different hand attachments, so you can have her holding her signature leek in this pose.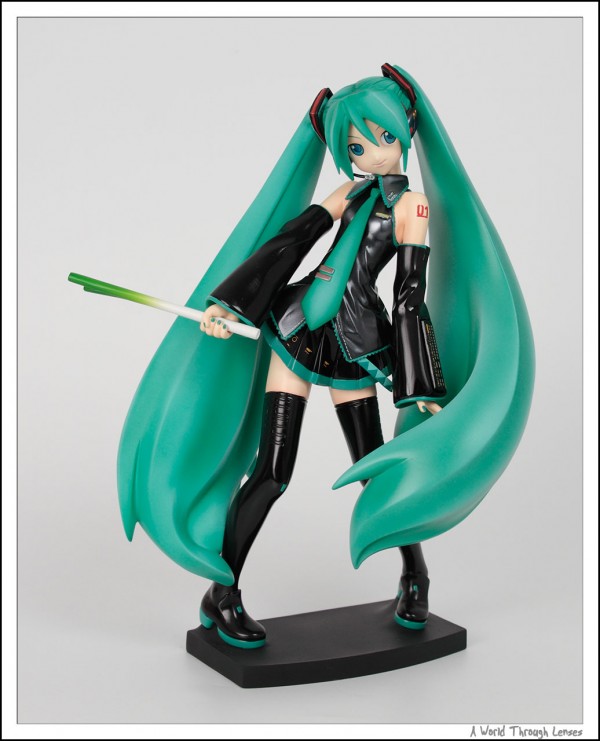 Come also with a different arm so she can her posing with the arm lifted up. Of course she can hold the leek with her arm up as well.
Here's aclose up of Miku holding the leek.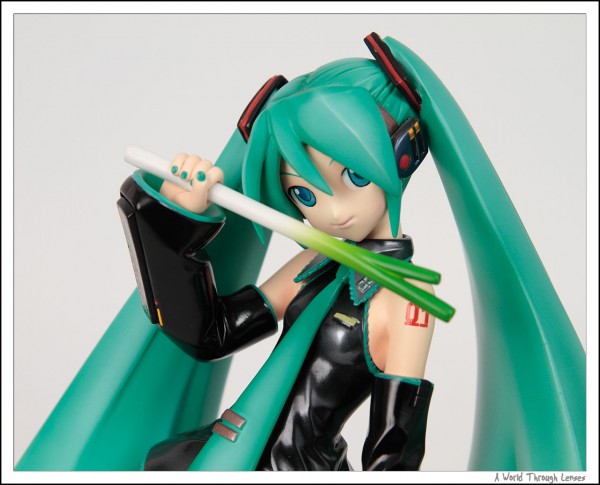 Another one without the leek.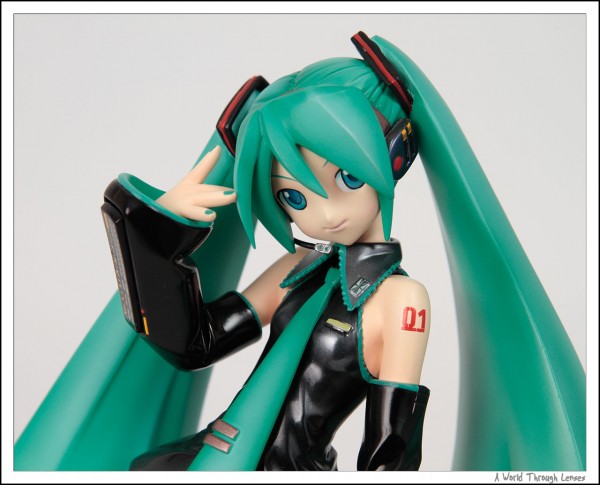 Here's a look at some of the intricate patterns on her right arm.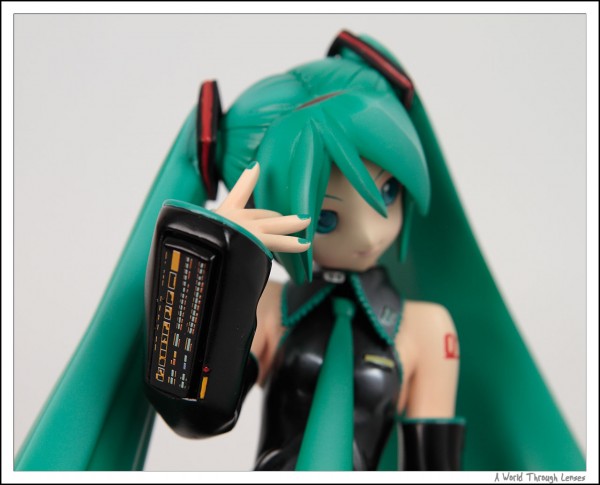 A shot of the left arm. Painted with a lot of detail.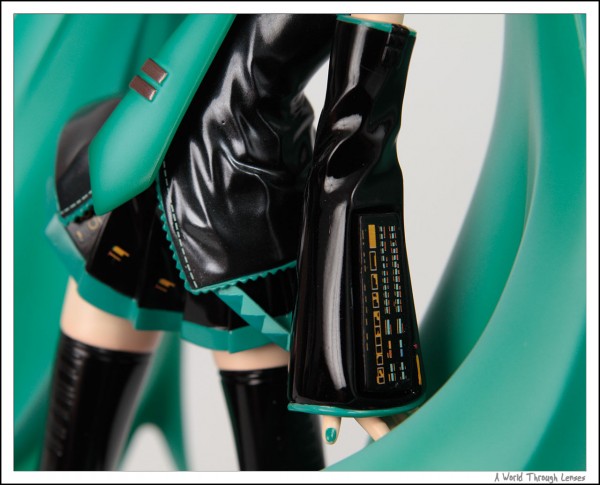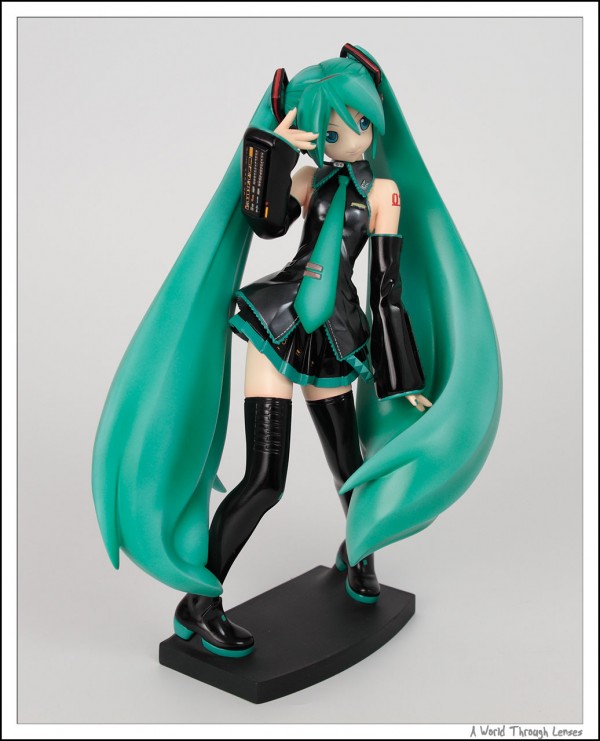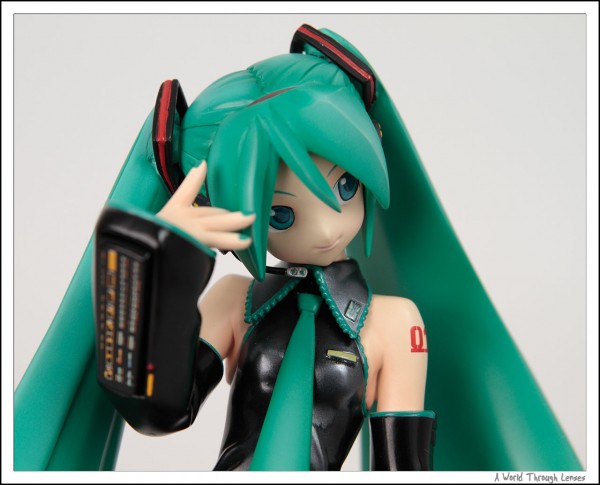 And here's the original software box cover for Hatsunu Miku showing a 2D illustration of her.Yes if you still haven't figured it out, Hatsunu Miku is a voice/singing synthesizer application software developed by Yamaha. Well actually she is just one of the voices in the Voccaloid2 Character Vocal Series but they all use the same underlying software synthesizer but with different voice data. The Volks' figure is also based on the very same illustration.