So who says your every day food are just for your mouth, it sure can be a feast for your eyes too. Here's three pasta dishes that we made recently. A bit of artistic inspiration came over me and here's the result.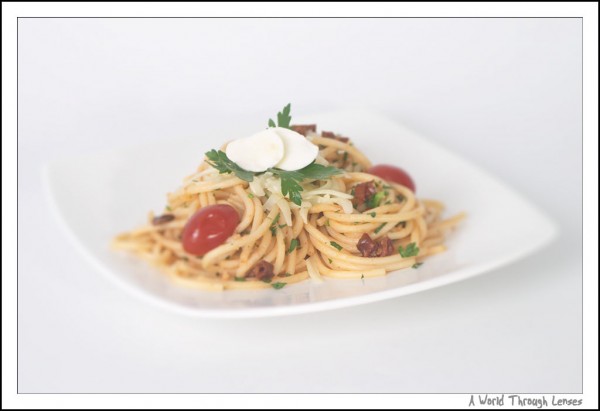 So the first dish was a bit plain, colorful but plain. Second plate, I decided to incorporate a fork in there.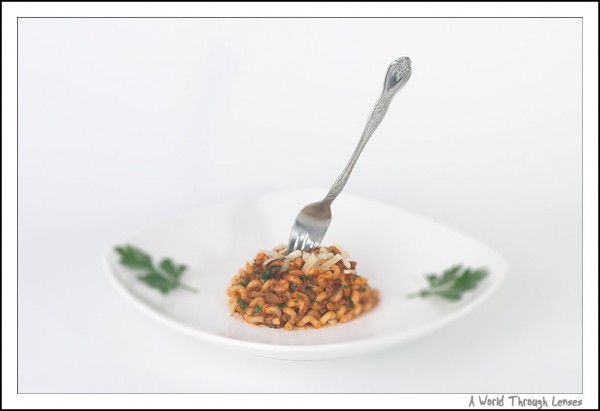 Taking the concept of a fork further, we arrived at this 3rd plate. "The missing hand". No Photoshop or fishing line is used during this production.