Took a hike around Spencer Gorge Conservation Area. There are a number of waterfalls all located in a small area. The big Websters Falls and Tews Falls are just minutes of walk from each other. And the smaller Baby Websters Falls and Lower Tews Falls are all located in the close by vicinity. We visited Tews Falls first from the top. Then the plan was to go to Websters Falls and Baby Websters Falls which are located very close to each other. Then hike alone Spencer creek and then up Logie's creek to reach lower Tews Falls and finally to the base of Tews falls. I did also bring my Sigma 100-300 on the hiking trip in case there's some chance of wildlife photography on the way.
This is Websters falls, a main local attraction to the Spencer Gorge Conservation Area. It's located in the park area and has a very easy stair case access to it. A lot of people visits this fall and have a fun picnic in the park area above.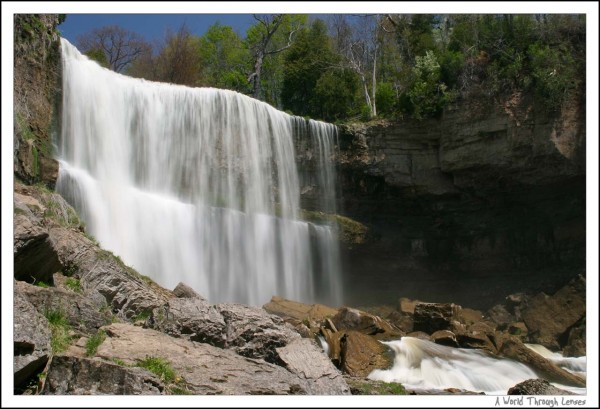 This attractive little plunge is the baby Websters falls and is located right beside the larger Websters fall seen above. Most of people visiting the Spencer Gorge Conservation Area ignores this view since it is off road and has a moderate need of hiking. But I think it's well worth the little hiking/climbing needed to reach this one.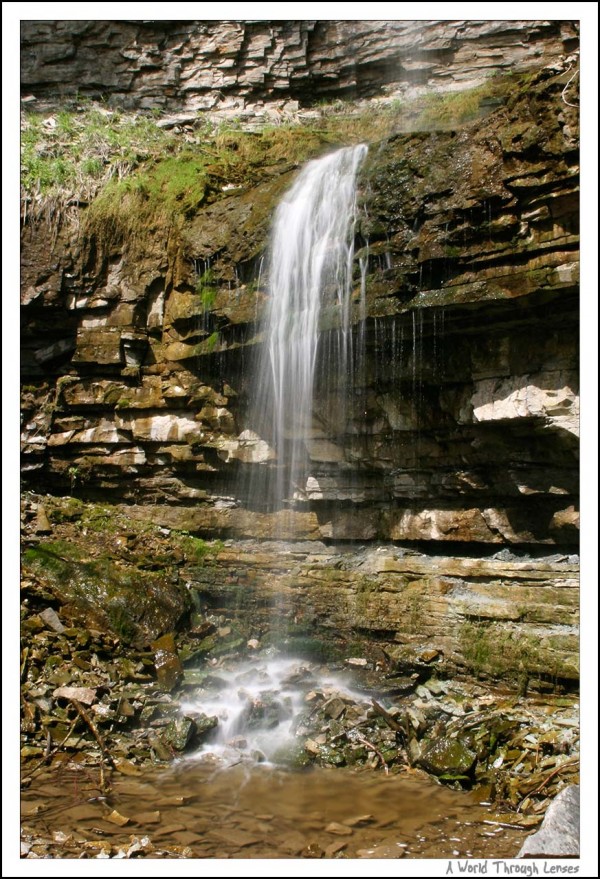 This rapid is part of Logie's creak just slightly down stream from lower Tews falls. It empties into a pool which eventually empties into the Spencer Creek.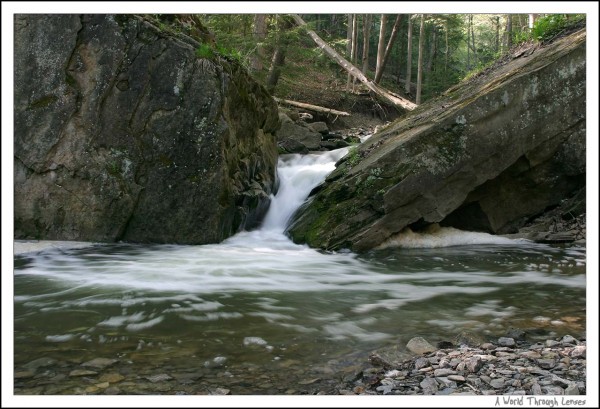 Lower Tews falls is located close to where Logie's creek emptying into Spencer Creek. It takes quite some hiking to get there but I think the photo is well worth the effort. This particular shot is actually stitched together by 4 shots taken in the portrait position. Made a 14 mega-pixel image with my little 6 mega-pixel camera.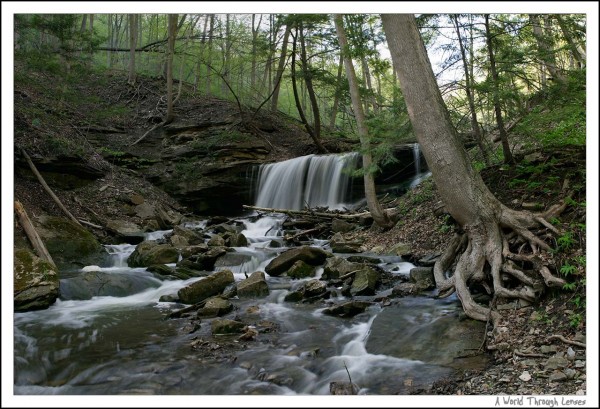 Here's a wide panoramic shot of the lower Tew's falls.

The original aim of the hike was to reach the base of Tews falls. Tews falls is located near the Websters falls and it has a observation platform built on the top of the fall. The view from the top is not really that pleasing: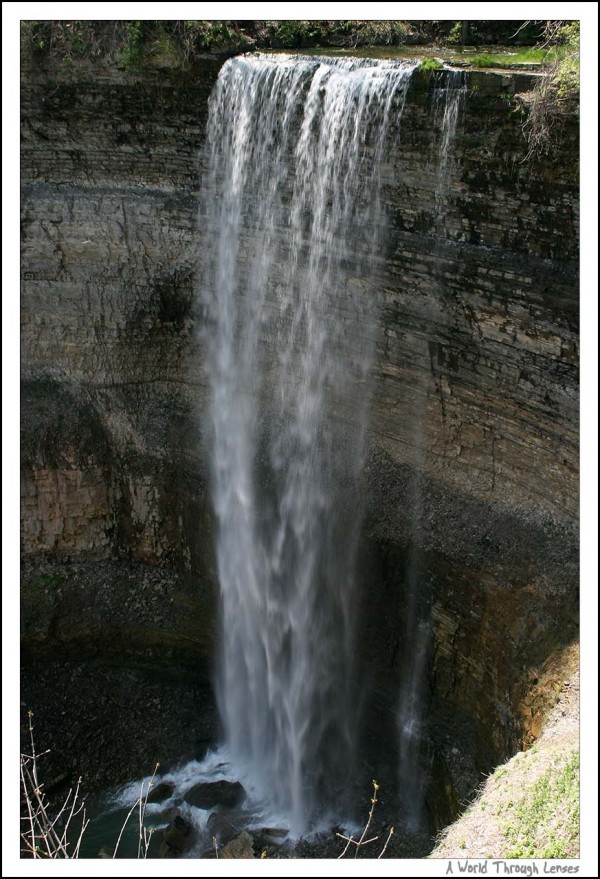 I wanted to take a photo of the Tews falls from the base. However, bye the time I finished up with lower Tews falls, the time was getting late and so had to turn back.
There are some birds around in the conservation area as well. As I was mainly aiming to do landscapes, I didn't have the Sigma 100-300 on the camera all the time. So having to swap lens then take a photo spoiled a lot of opportunities for a good bird capture. But I did manage to capture a few.
This little Rose-breasted Grosbeak was singing for a long long time, so I had time to swap the long zoom on and take a shot.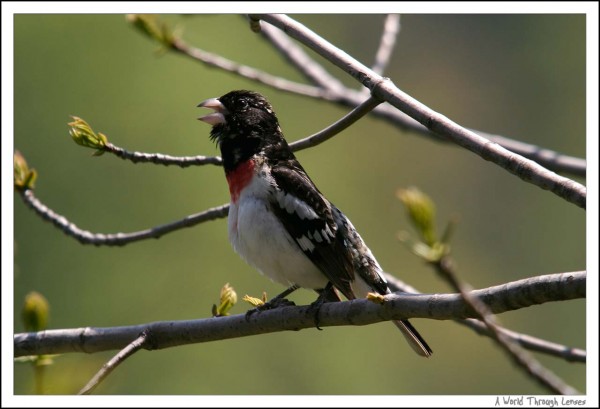 While I was taking photo of the little singing grosbeak, a few turkey vulture flew by. So I swung my lens up and gave them a few shots too.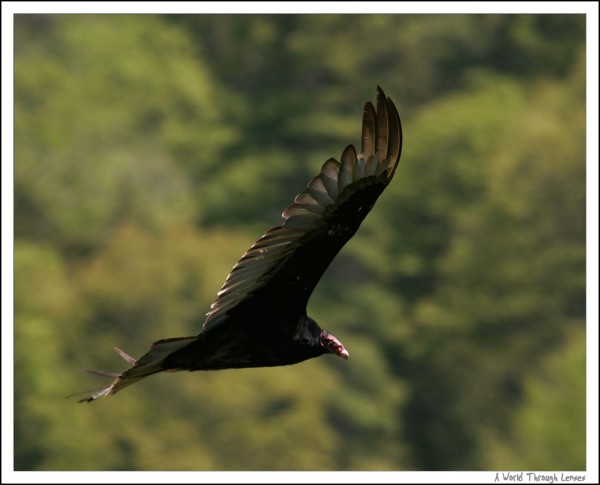 Here's a map of all the waterfall locations.