Actually it's two different kind of big cats. Sumatran Tiger and Siberian Tiger.
Now first is the smaller of the two, Sumatran Tigers. This male Sumatran tiger named Rengat is the mate of the female tiger called Brytne. He enjoy staying in the warmth of their den and just simply being camera shy. The Toronto Zoo is hoping for some tiger cubs between these two lovely pair soon.
This is Brytne the femail Sumatran tiger. I've had a nearly identical photo of her last year (see this post) and so this is a v2.0. This photo is taken with my Sigmg 100-300 which is a much better lens providing a much better colour, clarity and contrast.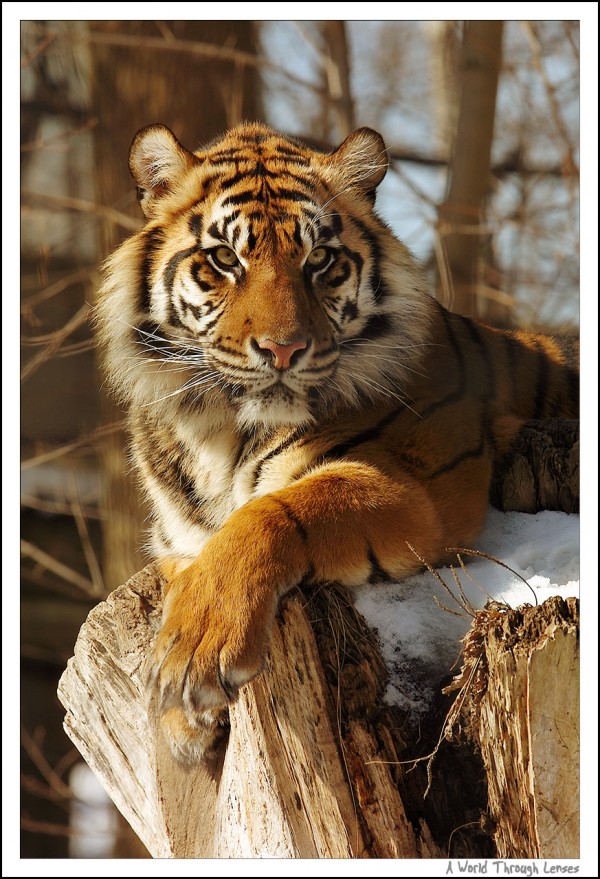 Now on to the bigger cats. This is Siberian Tiger. Much bigger in size than the Sumatran tigers.
In an effort to present all side of the large predators, a series of shot was taken to show gentle side of these large cats. This is the Siberian tiger cubs that were photographed 2 years ago. They are now almost as big as their parents. But when they sleep, they look more like a super-sized kitten than a super predator.
No, this is not a big bite. In stead this is a big yawn. They do have a nice set of teeth. How often is their dental appointment I wonder. 😈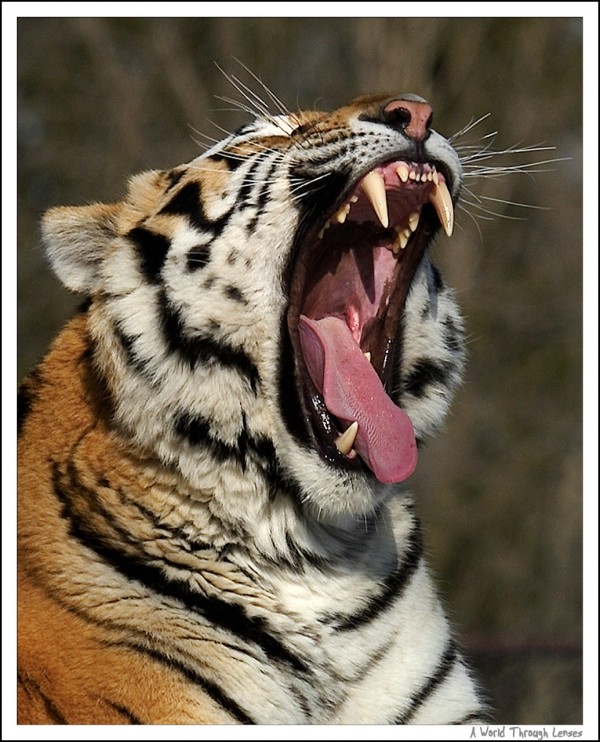 The photo above was used by the Toronto Zoo Foundation in the Save the Tigers campaign in 2003.