A collection of primates photographed in 2002.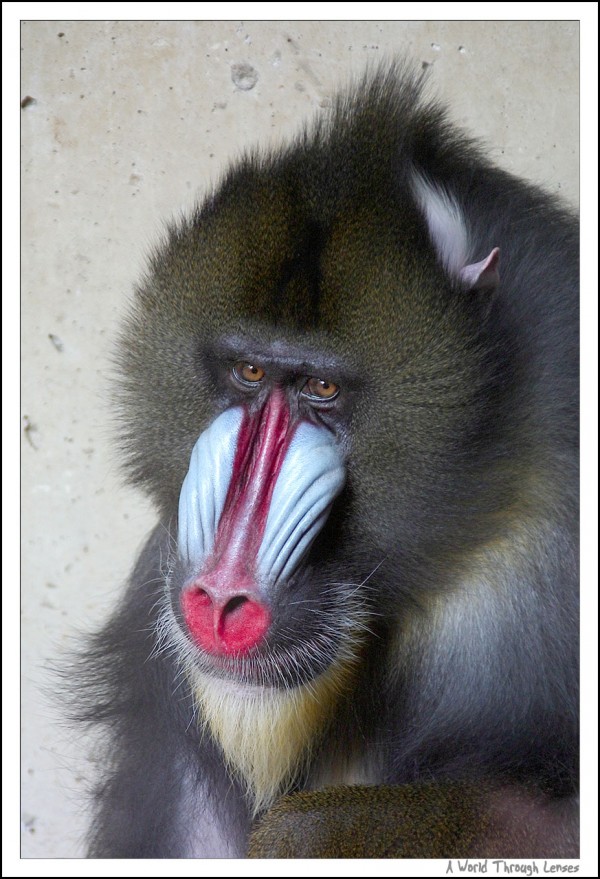 Silverback gorilla Charlie.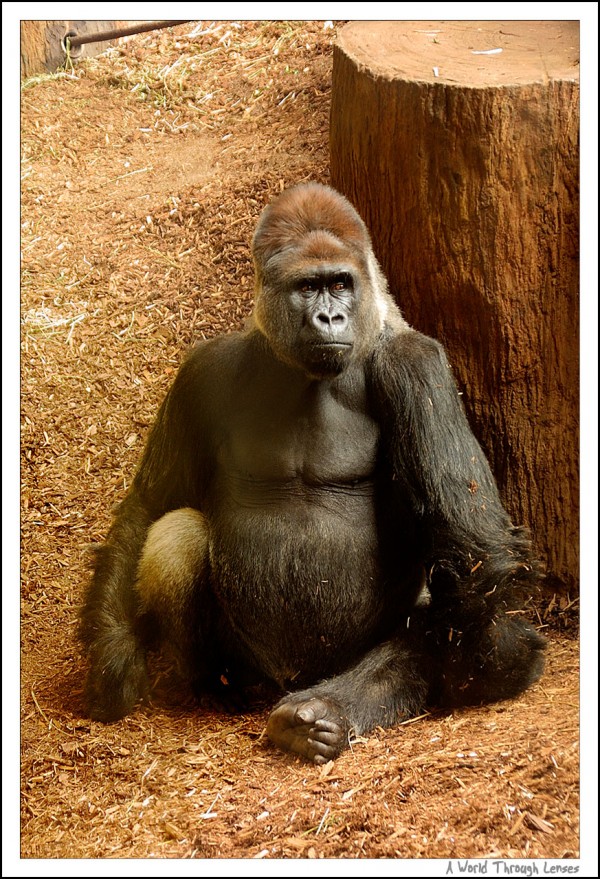 Mother gorilla and her tiny little son.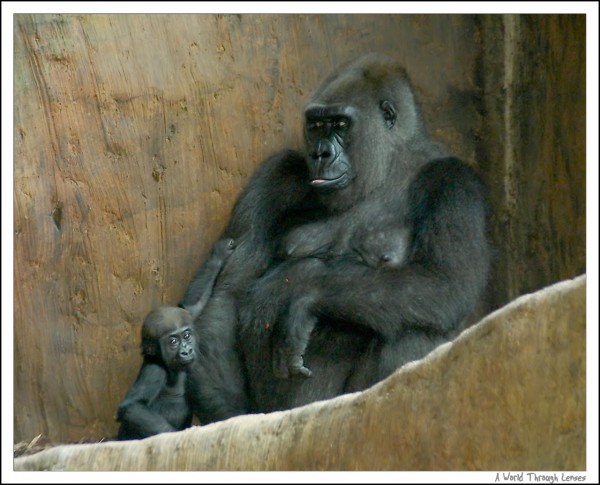 This alpha male orangutan is very expressive in terms of facial emotions. He's a bit cranky right now after awaking from a nice afternoon nap. But still gives a charming smile.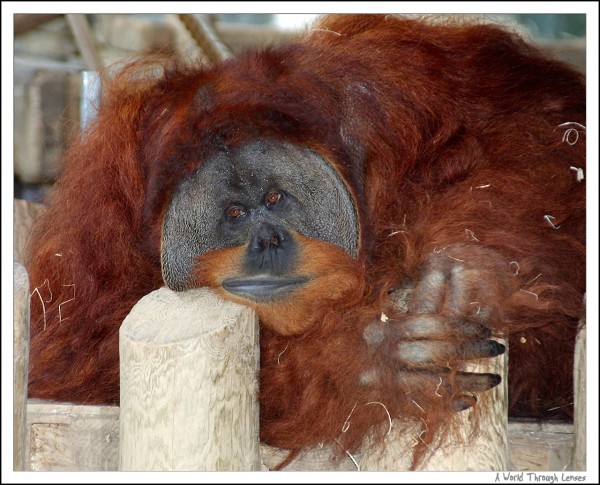 A fun little orangutan playing around.