This is the great 2001 predators roundup. Now this year the most exciting thing is obviously the birth of two Siberian Tiger cubs. However, these other predators deserves some air time as well.
These are Arctic Wolfs, distinguished from the Gray Wolf by their year round white coat and shorter snort and ears.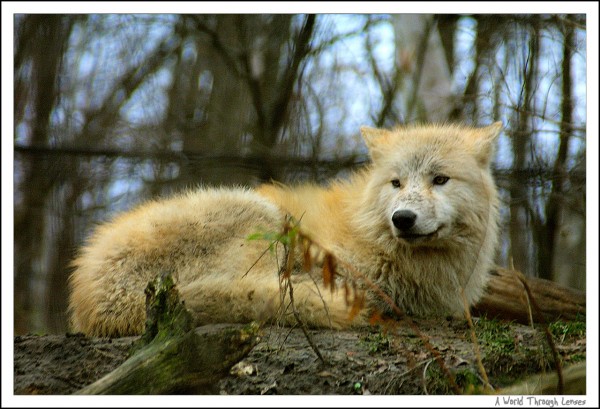 While he looks like having his eye closed, he's actually very much aware of what is going on in the surrounding.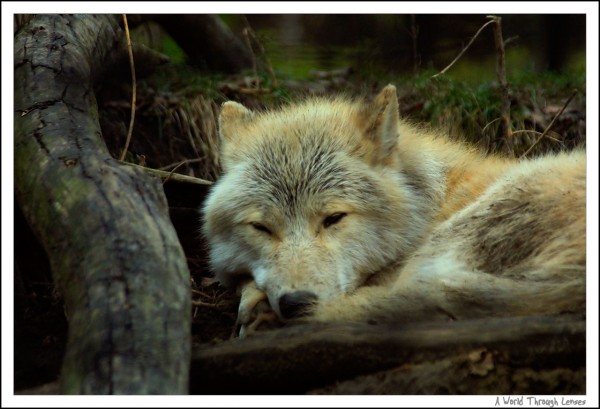 Jaguar. Toronto Zoo has two Jaguars. The black one was always hiding and hard to get a picture of. Here he's licking the other one. But so far I was unsuccessful to get the black one on my good camera.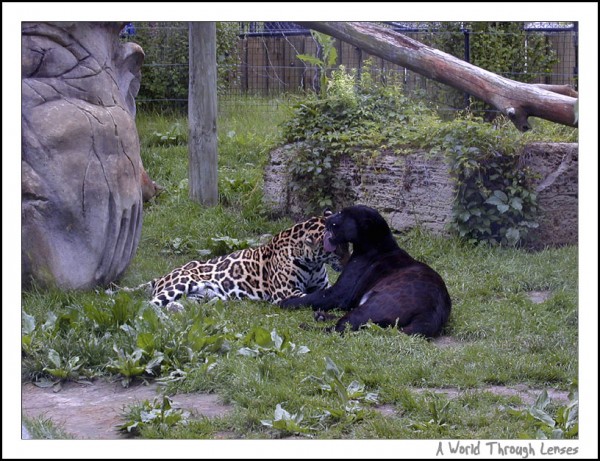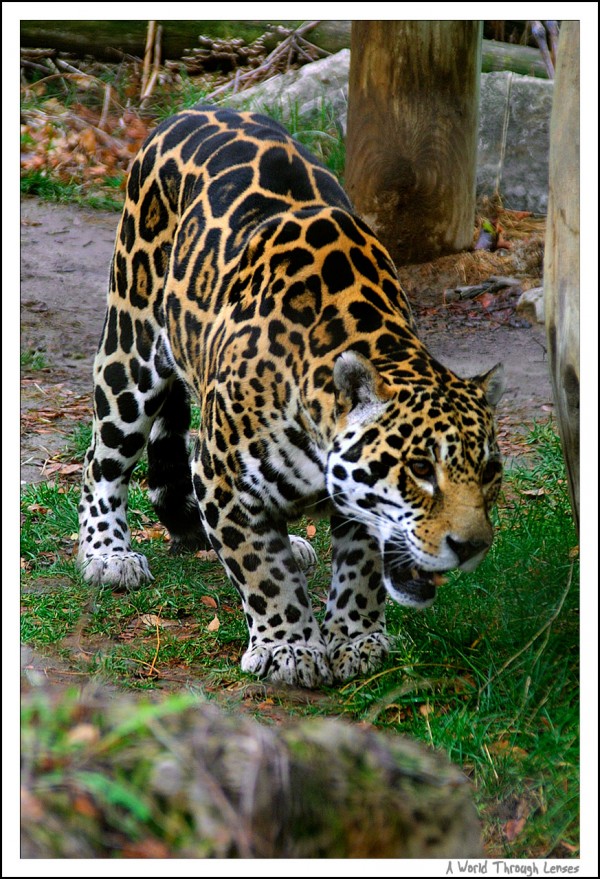 Cougar. (Also known as Puma or Mountain Lion).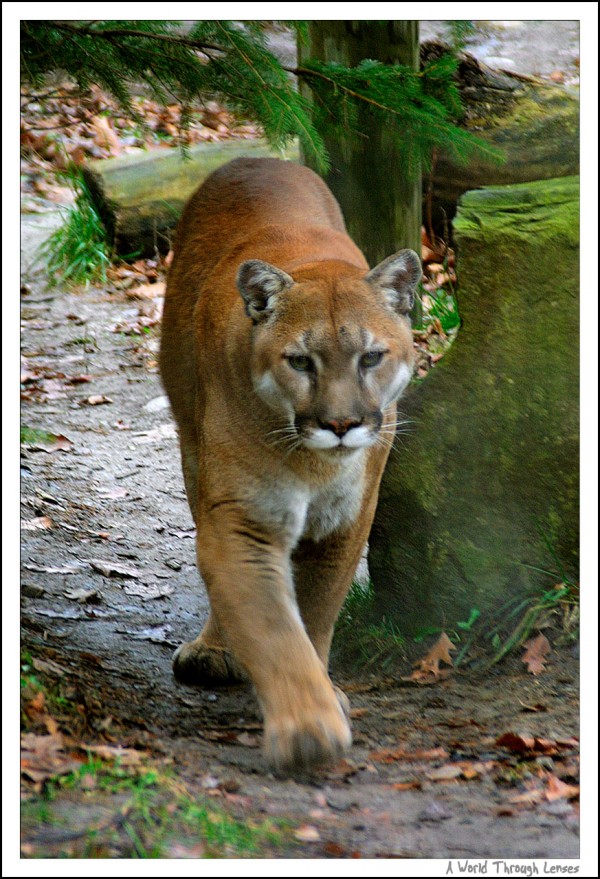 Caracal. I first thought they were lynx. These were called Persian Lynx, Egyptian Lynx and African Lynx at one time but are no longer considered to be an actual lynx any more. They now have their own genus of Caracal.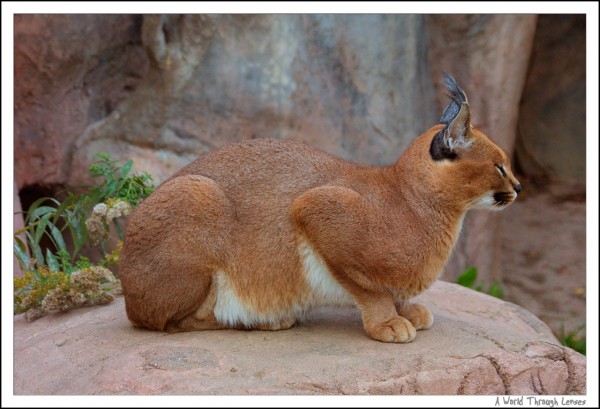 Cheetah. Toronto Zoo's cheetah somehow always look a bit too fat to me and doesn't have that cheetah look any more. Maybe it's just because the cheetahs here are old?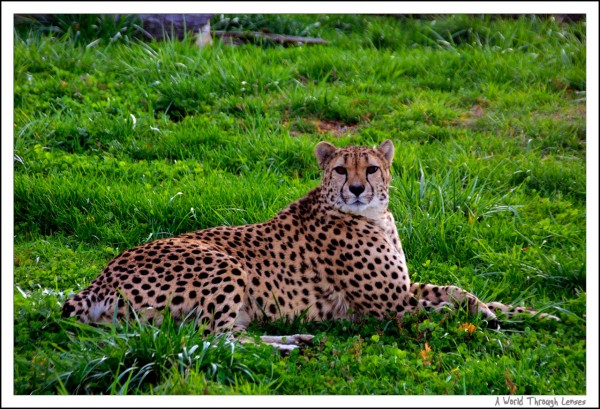 Siberian Tiger's taking all the spotlight. So here's a shot of the smaller Sumatran Tiger.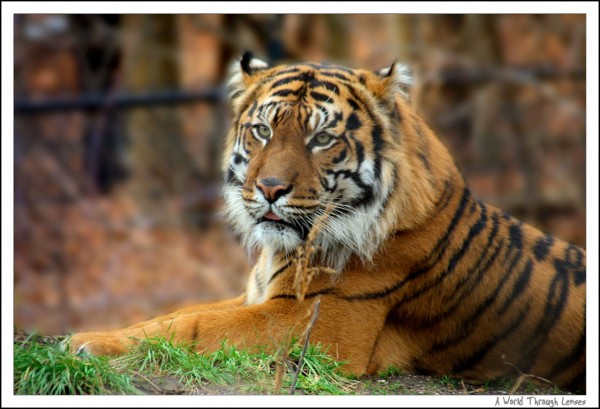 Lion, male and female. The female lion is one of the rare white lions that the Toronto Zoo has. Even though she doesn't look all that white, once you compare her with a regular lioness, you'd realize just how white she is.
The male lion at the Toronto Zoo. Looking at his mane, he's pretty old already.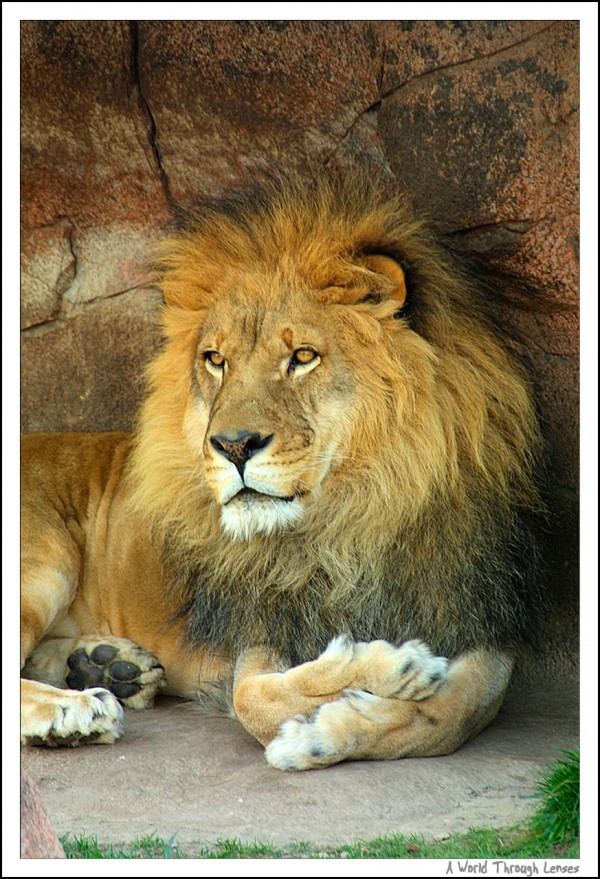 As the sun is slowly setting, this lioness was gazing at the action far beyond the horizon. Was she thinking about tomorrow's dinner menu. Or was she pondering the future of her species?