What? CMYK? As in the print world Cyan, Magenta, Yellow, and Black? In the zoo? Well let's see here.
This peacock has a lot of blue and a certainly a lot of hue of cyan in its feather. So this is our color cyan.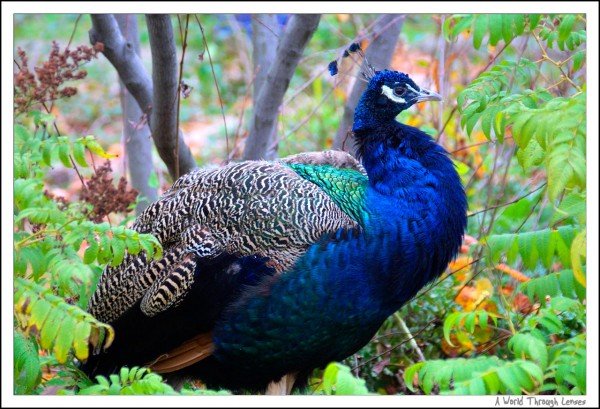 Magenta goes to these flamingos. Okay they are rather pink but magenta is a major colour component if you want to print pink.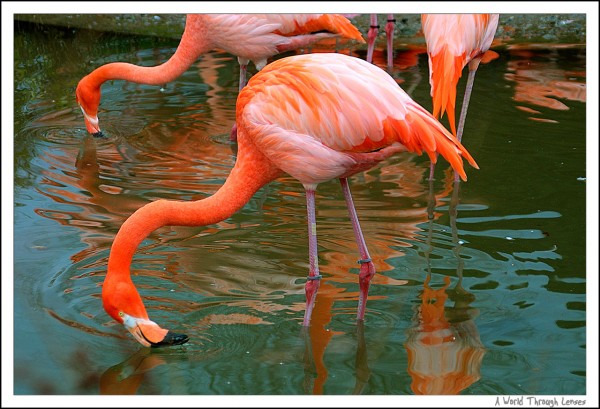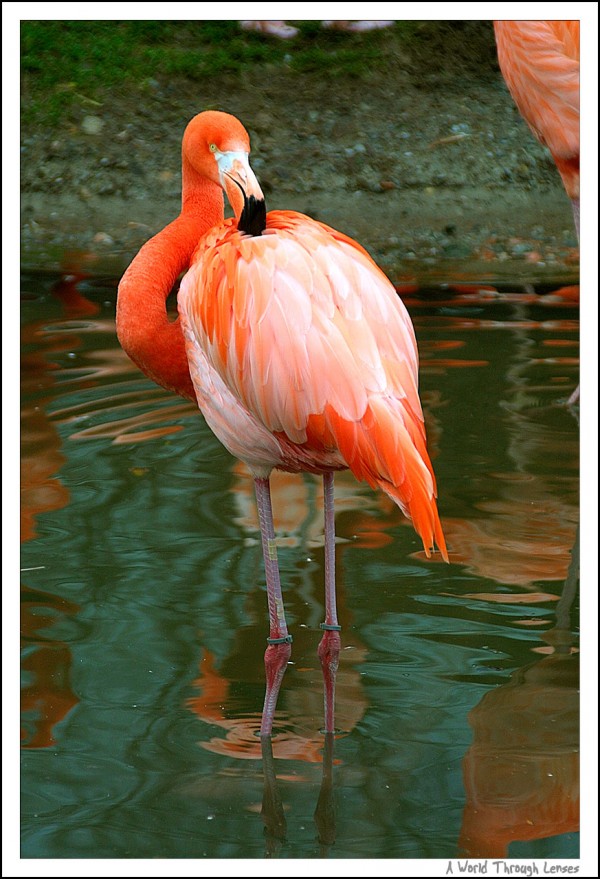 The yellow goes to our Red Panda. It's called Red Panda, but the fur is more like a reddish brown. And so he takes the yellow spot.
As I was sneaking up behind the main habitat to have a better view of the red panda, he sensed my appraoch and chose to take a look at what I was trying to do.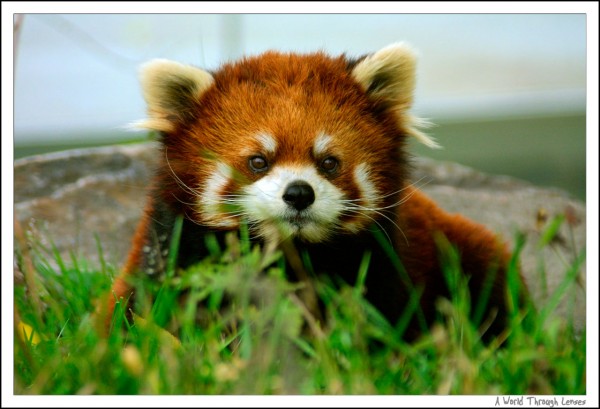 As for the black, well you will just have to give it to the gorillas. A fine suitable match.
Any objections?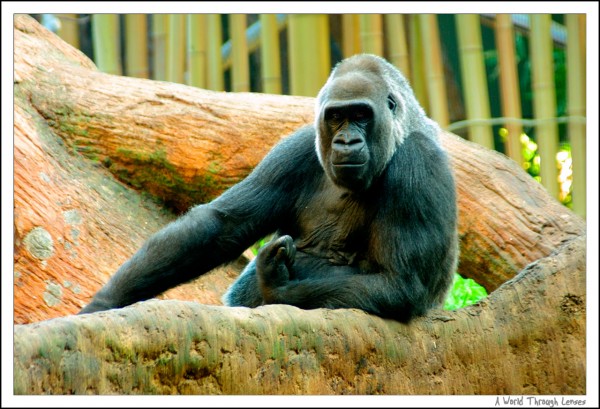 Okay good. After a hard day of working in the gorilla rain forest, one just have to take a well deserved afternoon nap.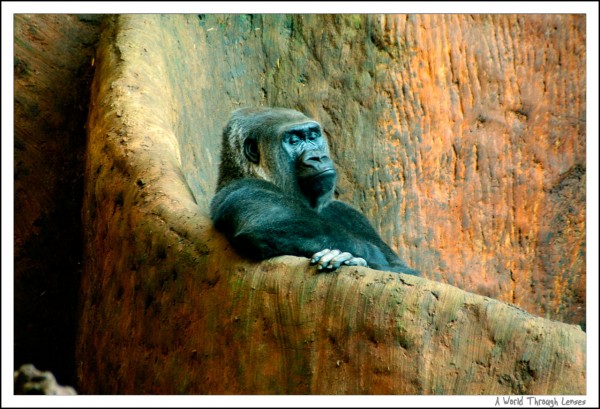 Okay so maybe I forced all these animals into the colour space. But still, it's a fine mix of animal colours that just shows how vibrant the animal kingdom really is.