EX Alloy Tachikoma 2nd GIG Version by Art Storm (Art Storm EX 合金 タチコマ 2nd GIG Version). Original sculptor 藤原 辰弘. Released on May 2007 with an MSRP of ¥14,800.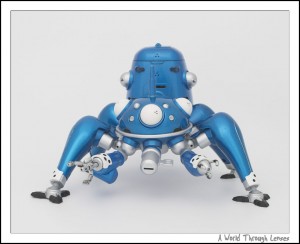 Comes with the rocket launcher and the lock latch.
Also comes with the mini gun attachment.
Here's an illustration for Tachikoma.