So here's a version 2.0 of the SD Gundam RX-72-2 papercraft that I have built before. This time I used colored paper for most of the parts. This way the seam lines are much better. Also since this is the second time I built this, the shapes are much better since I know how the parts are constructed and how the fit together by now.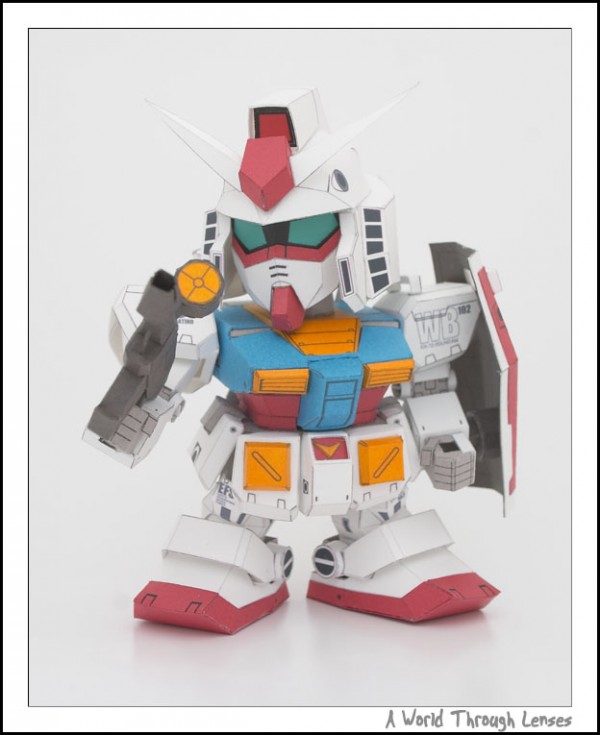 No more white seams because the color is not ink-jet printed but rather coloured paper with only the black lines printed using ink-jet.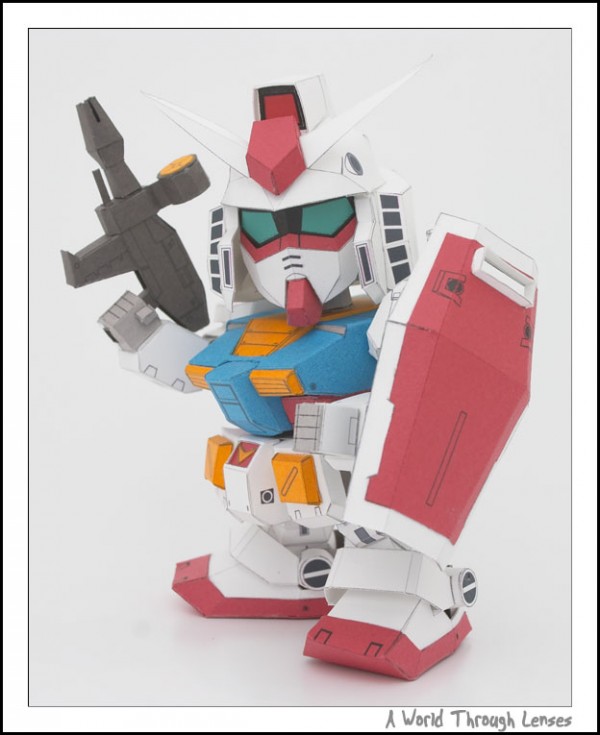 Couldn't find a perfect color for the back propulsion unit. So this light grey color will just have to do.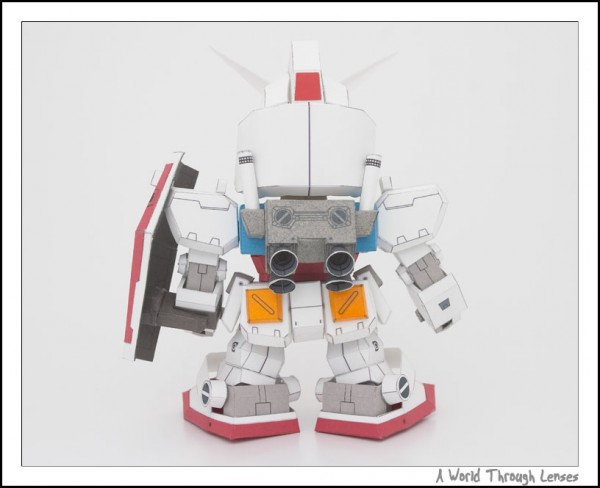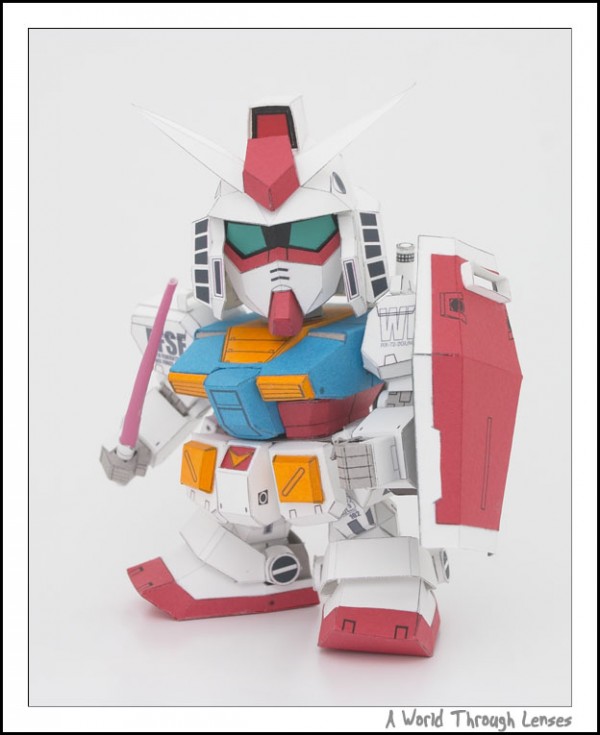 The dual beam saber pose.