Soul Of Chogokin GX-16 Eva-00 by Bandai(バンダイ 超合金魂 GX-16 エヴァンゲリオン零号機改). Released on August 2003 with a MSRP of ¥5,775. This is a special version that comes with a acrylic plaque.
Here's the full package with Eva-00 standing on the launch paltform.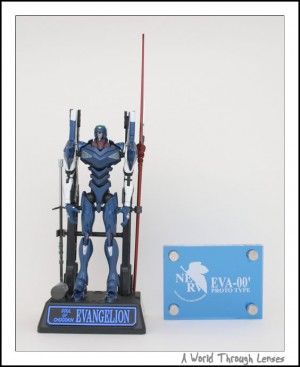 Holding the sniper rifle.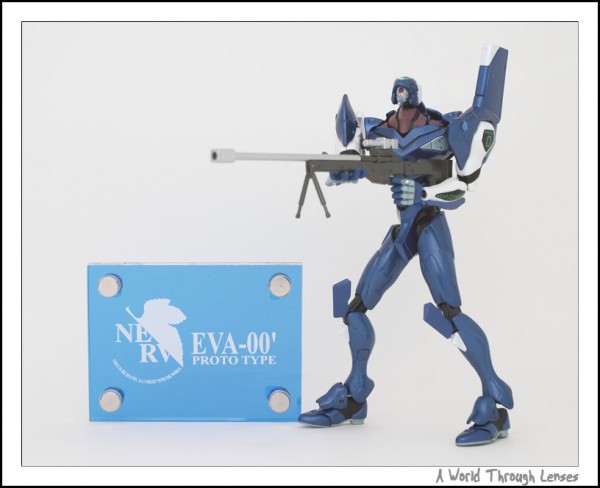 Holding the pallet rifle.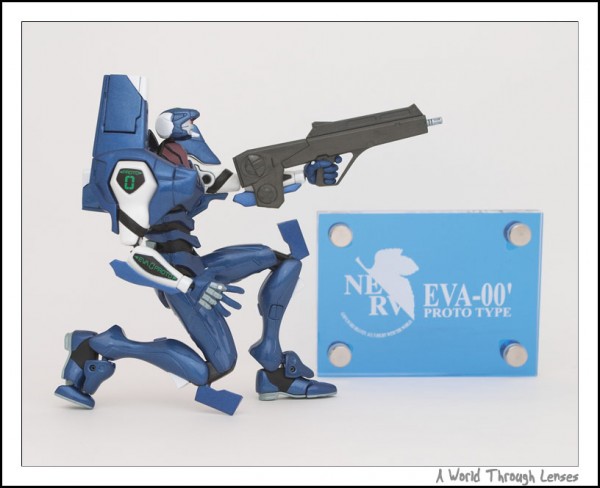 Holding the N2 bomb.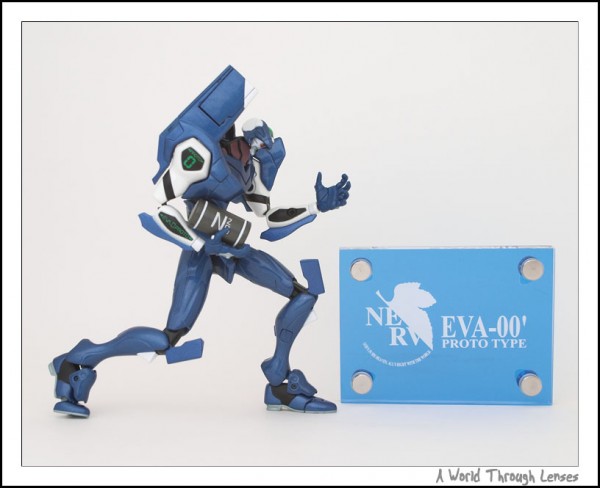 Wielding the sonic glaive.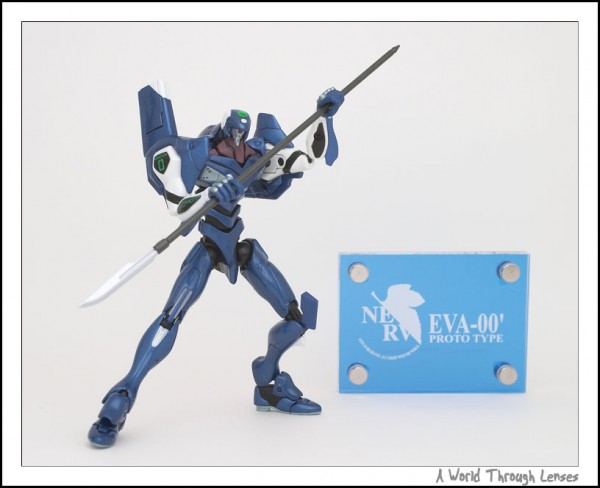 Eva-00 using the Lance of Longinus.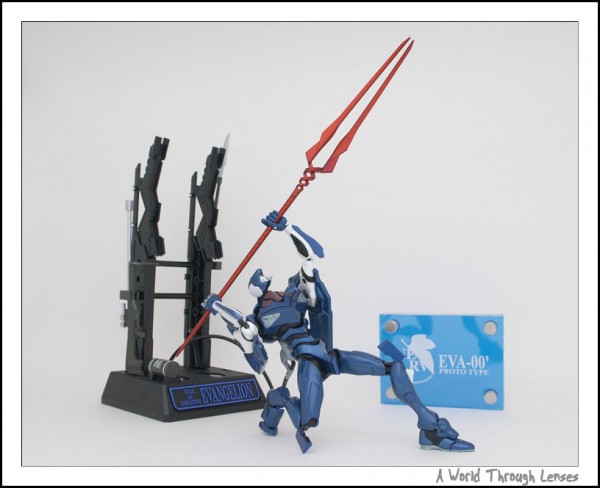 Hidden progress knife on the left shoulder.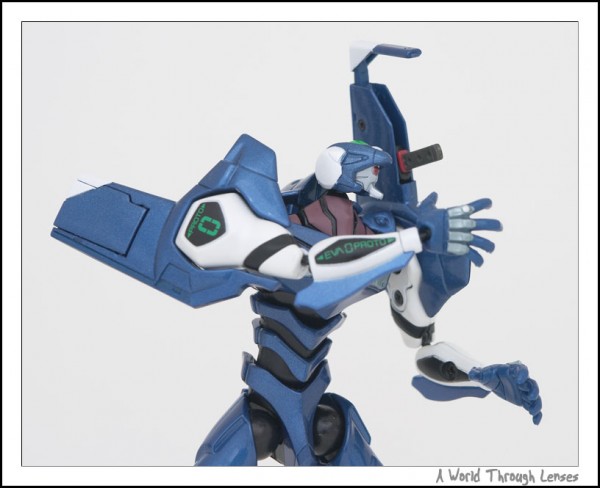 Hidden needle gun on the right shoulder.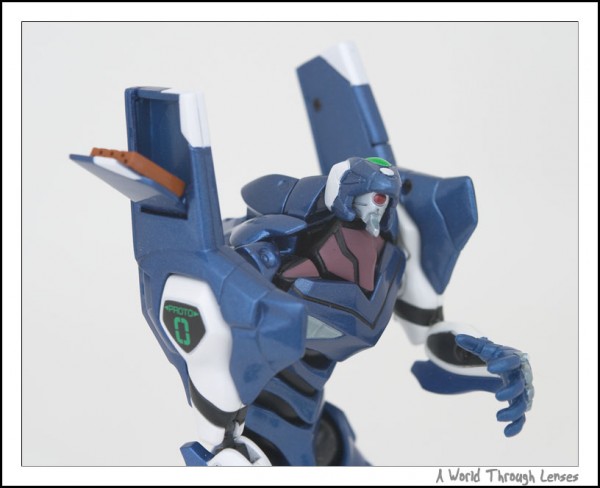 Here's an 2D illustration of Eva-00.