Did a few macro shot of a snail and some ants in the back yard.
Found this little snail in our back yard.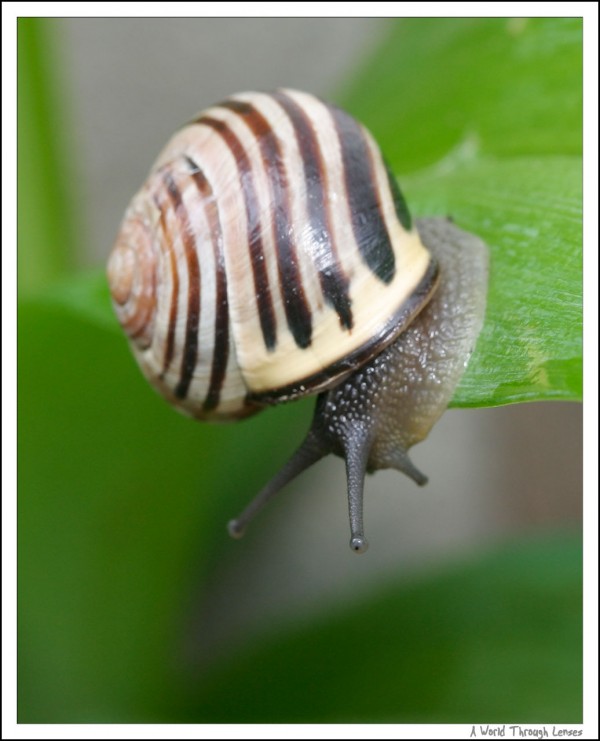 Snail stare. 😀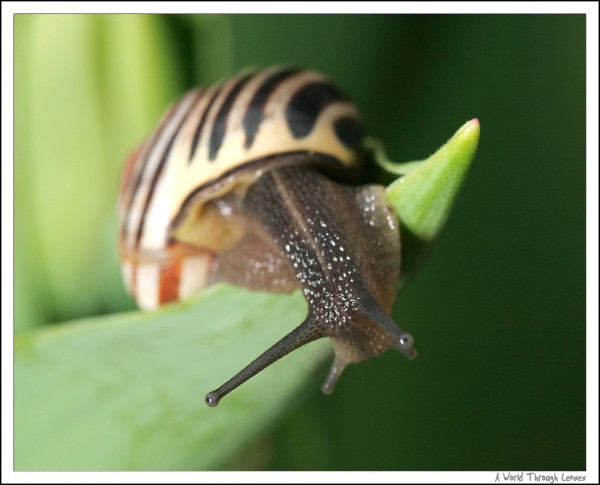 Macro shot of an ant on the maple tree in my back year.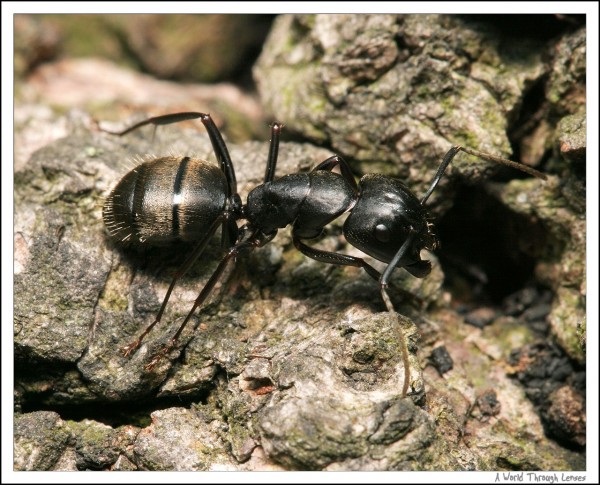 The ant seems to be guarding an entrance to their nest.