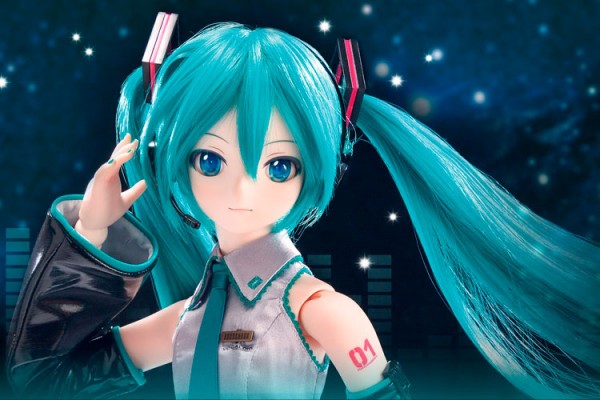 Volks' Dollfie Dream Hatsune Miku now can be pre-ordered from Volks International and Volks USA starting from September 28, 2013 until December 1, 2013. I owned a lot of Hatsune Miku figure, most of them nendoroids, and most of them are not posted on this site. Let's see, I own or have ordered all the following Hatsune Miku nendoroids: regular nendoroid Miku, Miku HMO, Miku Cheerful Version, Hachune Miku, Shuukan Hajimete no Hatsune Miku, Miku 2.0, Racing Miku RQ 2009, 2012, 2013, Snow Miku 2010, 2011, 2012, 2013, Sakura Miku, Yukata Version, Yukata Version Natsutsubaki, Lottery Prize Santa Miku, FamilyMart Miku. Wow that's a lot of Mikus. So it is natural for me to want a dollfie to go with this group.
There are two items up for this per-order project, the Dollfie Dream Hatsune Miku and her Senbonzakura Outfit Set.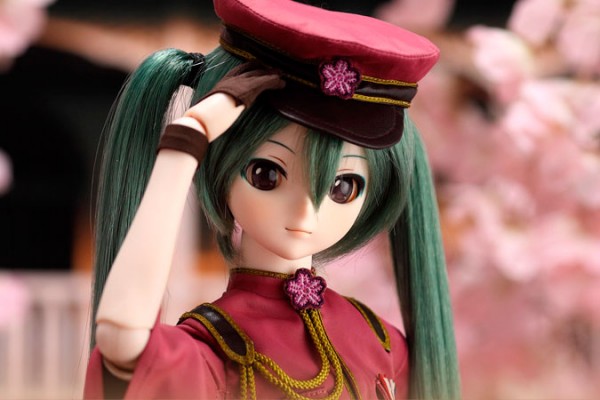 This is a pre-order project, which means anyone who pre-ordered and paid will get their Miku. Volks International accepts orders from all over the world, but there's a limit of 4 per person for the doll and 10 per person for the outfit set. Volks USA can only ship order to USA, Canada and Mexico but no limit on how many you can pre-order.
Here's a little comparison between the two for those like me who can choose to order from either places.
Volks International
Volks USA
Price
65,100 JPY when shipped
$682 USD right now
or $282 USD down right now + $400 when shipped
Shipping
To all over the world
Only to USA, Canada, and Mexico
Shipping Cost
4,700 JPY to Canada
$60 to Canada
Delivery
Fall 2014
Based on previous pre-order projects, >2 months after Volks International.
I'm in Canada and I can order either from Volks International or Volks USA. I placed my order at Volks International because Volks USA is not actually any cheaper, it ties up your money now, and you have to wait much longer to receive the doll. Back during the Saber Lily release time (end of 2010 beginning of 2011), Japanese Yen to USD exchange rate is around 80. Volks International lists Saber Lily at 99,750 JPY while Volks USA lists at 1,045 USD. Now that's over 15% discount if you order from Volks USA. So it is a no brainer for me to trade 15% savings against 2 months of extra wait. But fast forward to today, Japanese Yen to USD exchange rate is around 98. And so 62,000 JPY translates to 670 USD. Compare that to Volks USA's 682 USD, there's no discount at all. Yes exchange rate fluctuates, but I don't think the exchange rate will dip below 90 unless something drastic happens. The the past 10 years, the exchange rate has only gone below 90 between middle of 2010 until end of 2012. And even at exchange rate of 90, the cost is identical between the two. On top of it, Volks USA ties up at least $282 of your money now and hold it for over a year, so there's a cost to that. And Volks USA will only get their stock 2 months late. So for Hatsune Miku, Volks International is the way to go for me.
Anyway there are just over 2 months of time to pre-order your very own Hatsune Miku doll. You can do that from Volks International or Volks USA if you are in North America. And thanks Volks for finally releasing a doll that I liked. Now how about a remake of Rozen Maiden dolls in Dollfie Dream form? You would get a LOT of money from me if you did that. 😉