Date Masamune (伊達 政宗) is a regional lord in Japan's Sengoku period. He's named the one-eyed dragon because of his missing right eye. In this case, however, I'm refering to the character from Capcom game Sengoku Basara series as well as the anime series Sengoku Basara which was aired in 2009 with a second season Sengoku Basara 2 aired in 2010. I wasn't too happy with the figure when I saw the decoration master, even less so when I see it is made by Phay! instead of Good Smile Company. But since my girlfriend likes this character, I ordered it anyway.
Nendoroid Date Masamune by Good Smile Company. (ねんどろいど 伊達政宗). Original sculptor M.I.C., Yaichi (やいち). Released on April 2011 with MSRP of ¥3,500.
Here's the typical nendoroid box. Sengoku Basara's logo is printed in the middle. Also shows the 6 drawn swords and the 6 sheathed sword in the clear window. You might have guesses that this nendoroid comes with a LOT of swords.
Here's Date out of the box in his folding arm pose. The base is printed with Date's family crest in his characteristic blue colour.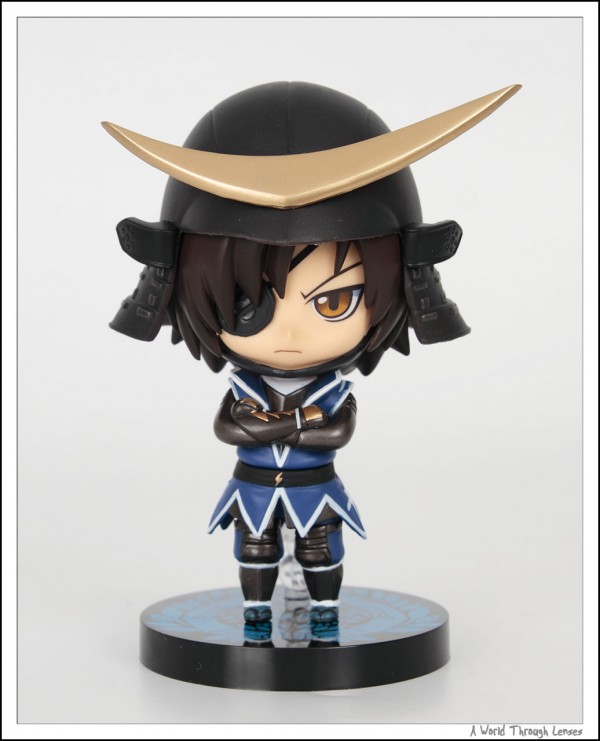 Let's put his standard weapons on. The six swords three on each side. The helmet with the crescent moon crest is huge. Just look at the shot from behind, it's as big as the base.
Personally I don't really like Date posed in the helmet. So I took it off. Now he looked much better.
Unlike most of my other nendoroids, this one is developed and made by Phat!. The hair really has something more to be desired of. Phat! made all of the nendoroid playset so far and has only produced a handful of nendoroids. They still a long way to go if they want their product to be able to stand on equal ground to the Good Smile Company's regular nendoroid line up.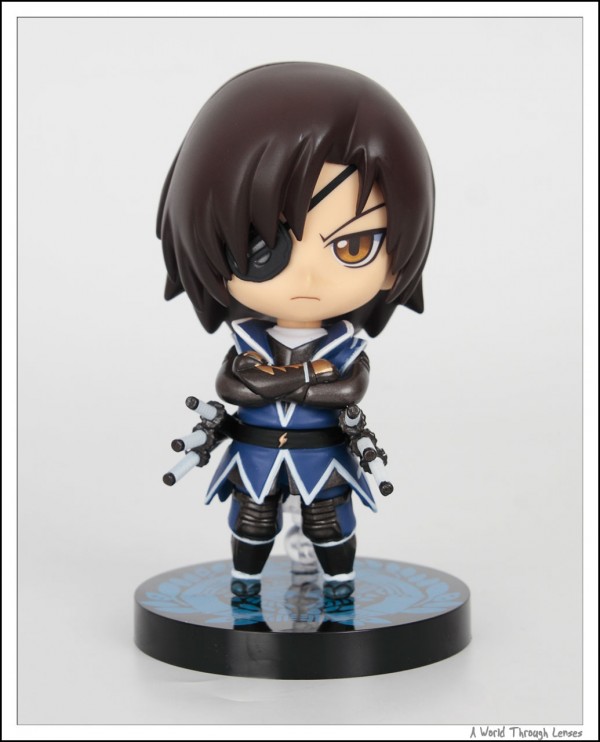 Date comes with two different facial expressions. And this is one of them. He also comes with more swords. So here he has only drawn one sword. Notice that one sword that was drawn from his left side? Yep they even included the sheath part that accurately reflects the number of swords that's drawn. Since Phat! made all the nendoroid playset, they are at least really good on accessories.
Only one sword is drawn, he's just warming up.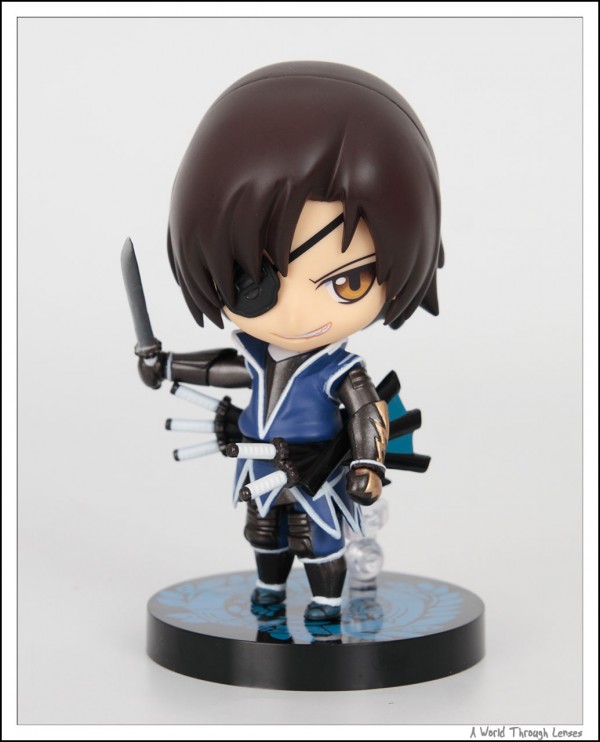 Here's the other facial expression that comes with Date. With that big wide smile of his, now he's serious. Here comes his signature six sword technique – Dragon's Claws. Somehow it looked like Wolverine from X-Men no matter how I look at it.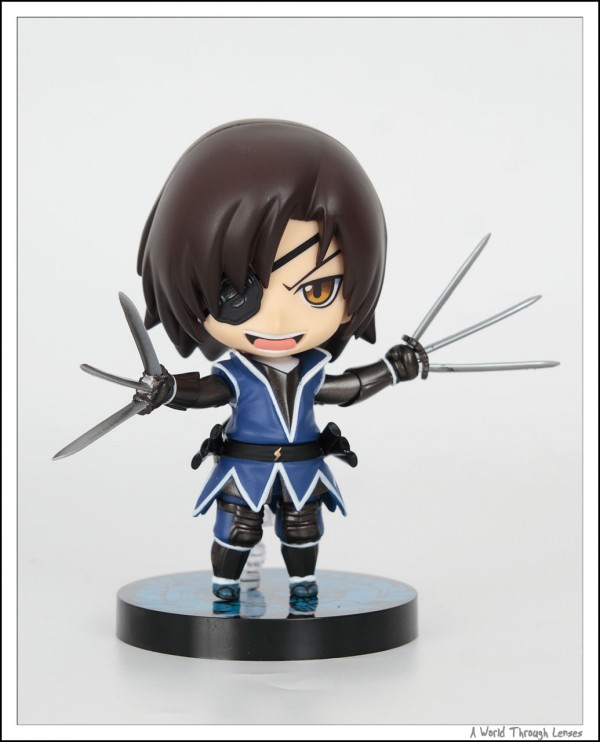 Okay let me put it back. Now the image of Wolverine is gone from my head now. This one looks much better.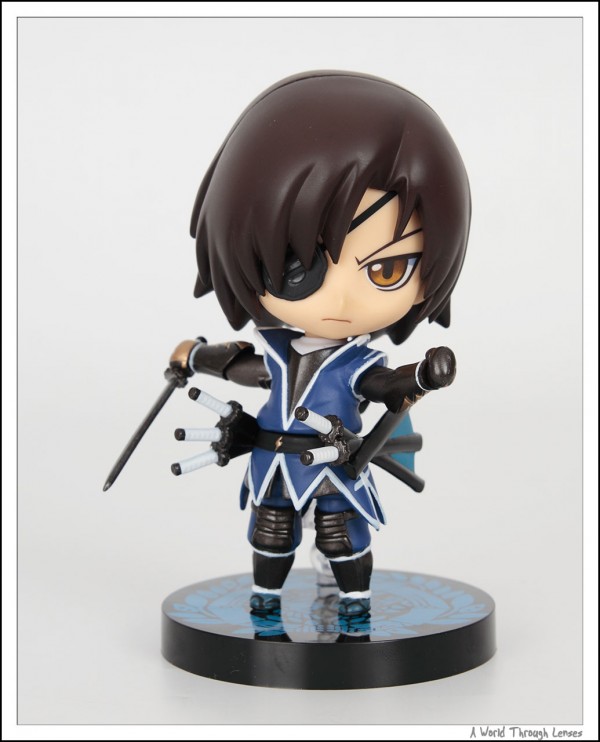 Now just for fun, I swapped some other faces onto him. Hmmm… Nagato Yuki's face on Date Masamune. Suddenly he transformed into one handsome warrior no?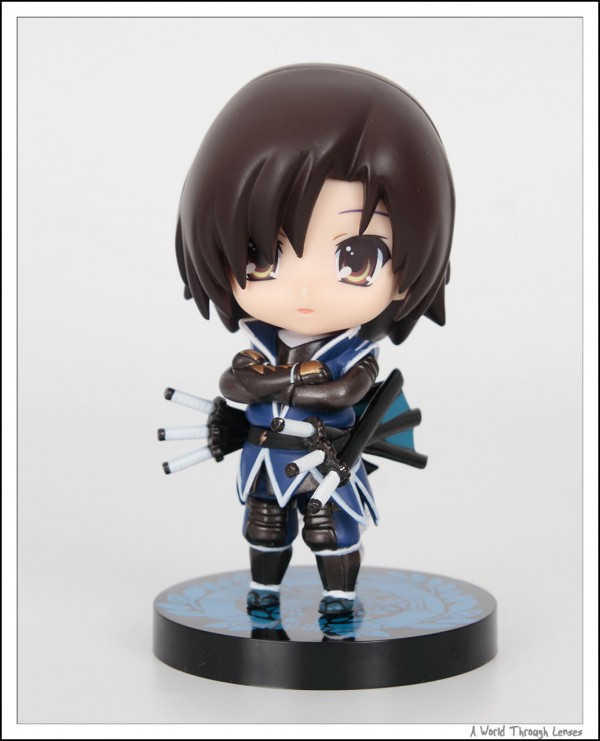 Saber's face makes a good fit too show off some of that ferocity of a warrior.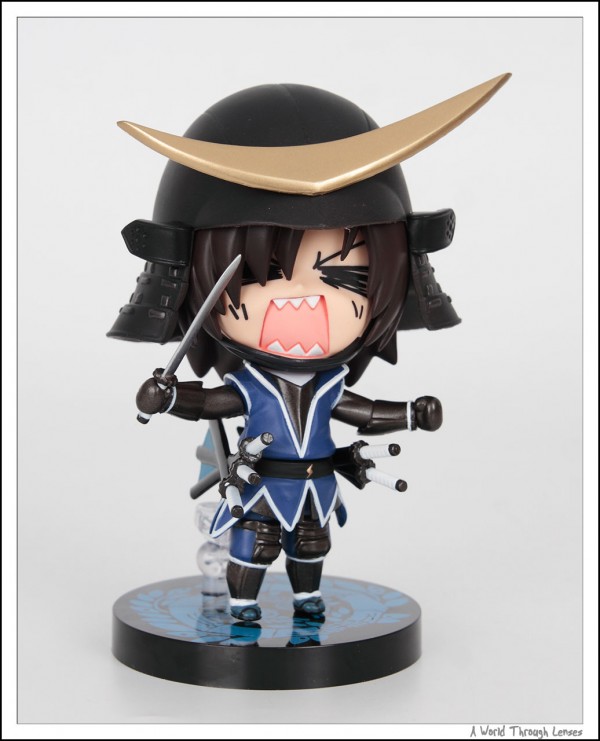 If you are looking for a cunning warrior, look no further than Sebastian Michaelis. He's got something up his sleeves.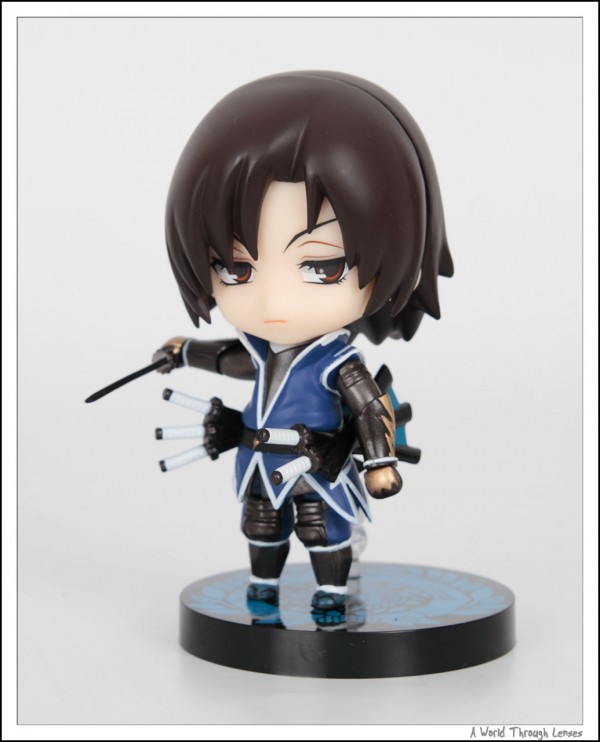 And last one on the face swaps. Here's another character with an eye patch – Ciel Phantomhive. Now, will that make him Date Bo-chan?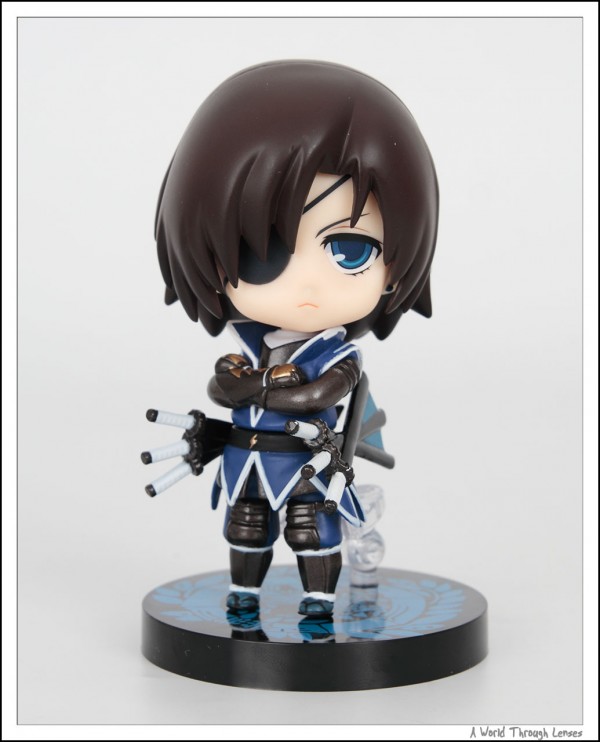 Here's a 2D illustration of Date Masamune from Sengoku Basara.