So in the softer side of Saber Lily post, Saber traded her armor for a nice dress. But this time around, Saber takes off even more. Saber Lily has such impressive set of outfit that even the underwear under the dress is impressive. It came with garter styled socks, a corset, and even the underwear is impressive with laces and matching ribbons.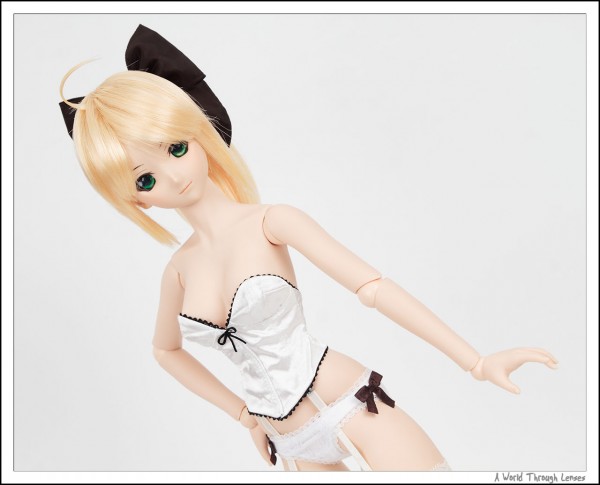 There frills around the underwear, lace on top of the socks, garter is attached to the corset, and on the corset there's edging and ribbons on it. Saber Lily is a truly impressive set.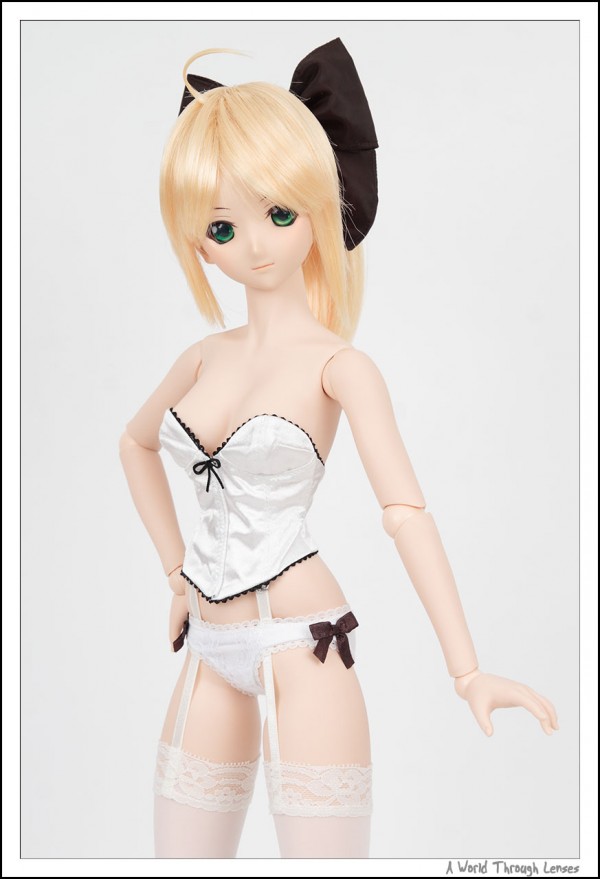 A look from the back. Volks makes some of best fitting underwear for their dolls. The underwear fits the doll's lines perfectly.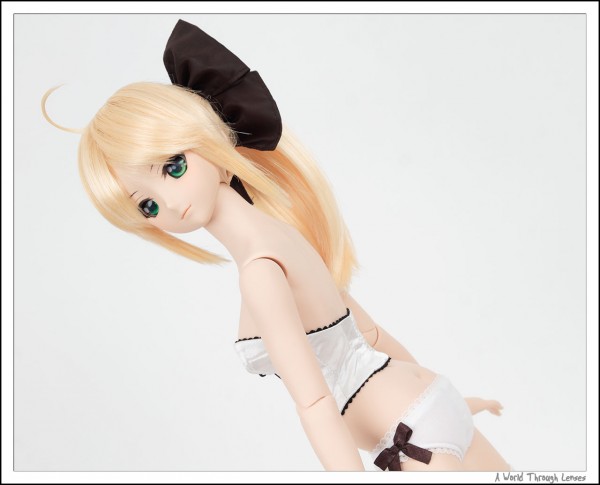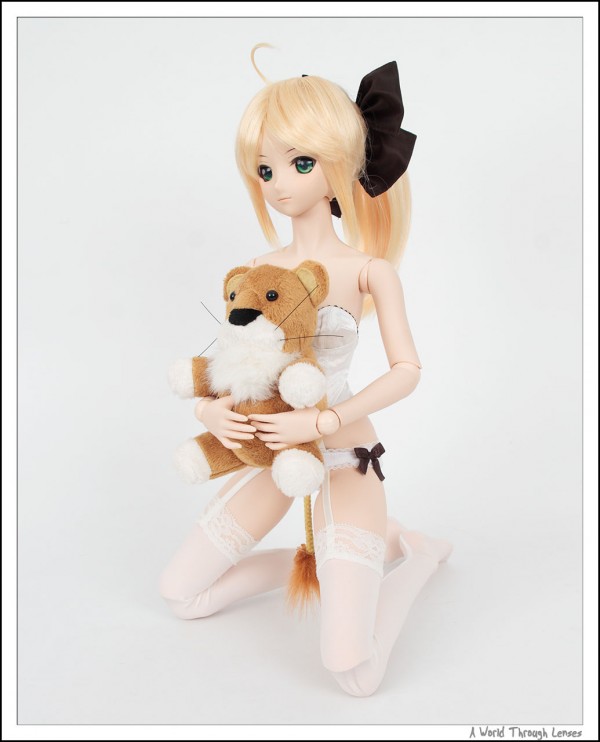 Saber Lily sits down and shows off those leggings.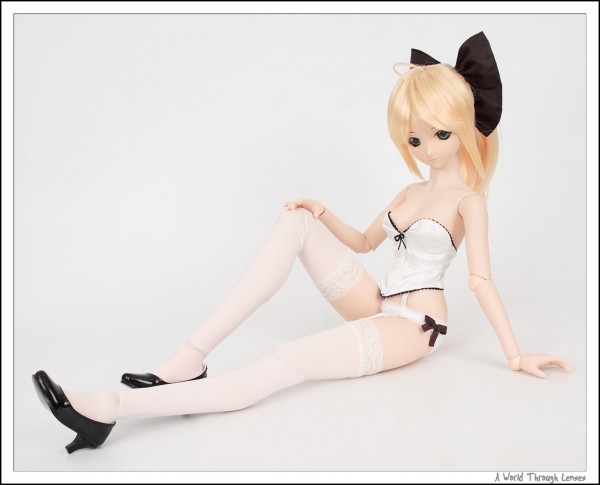 Sexy no?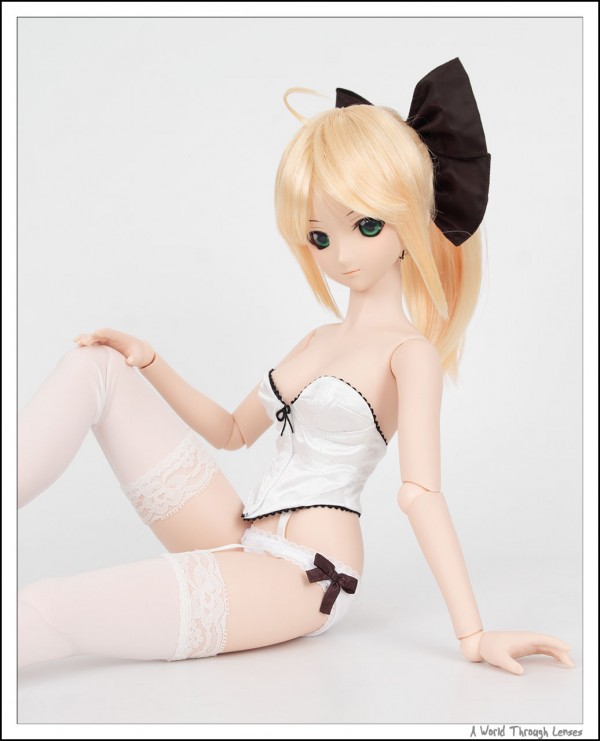 Saber grabbed her Caliburn for a few more shot.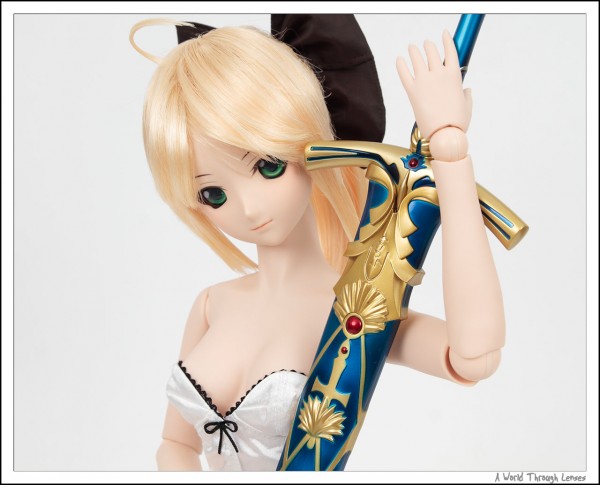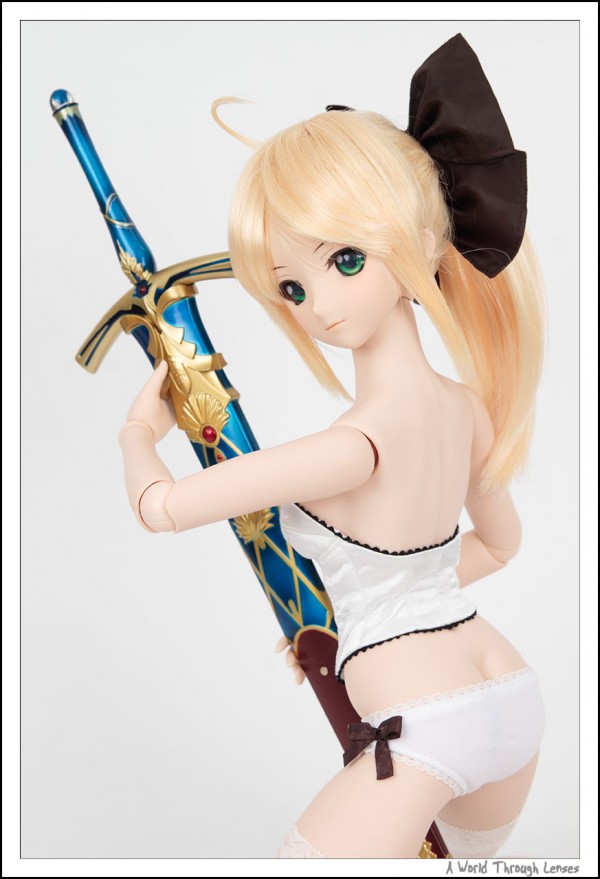 After all that work, a little relaxing time on the sofa.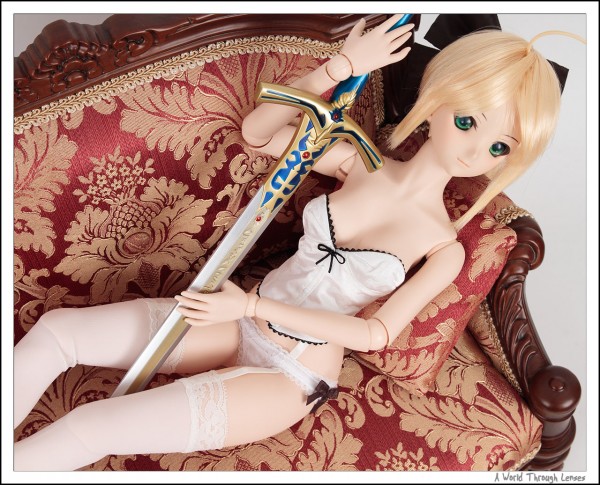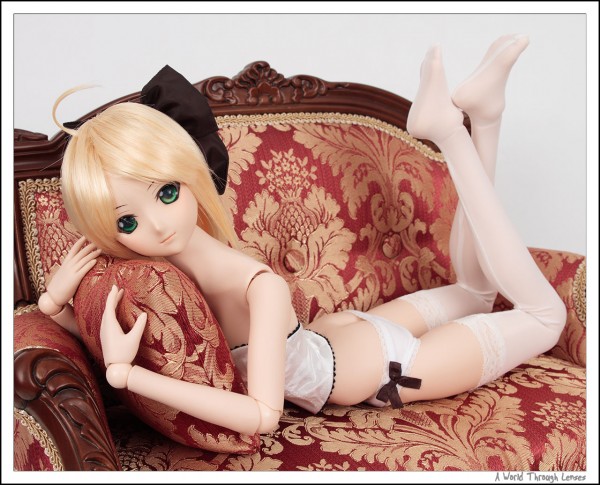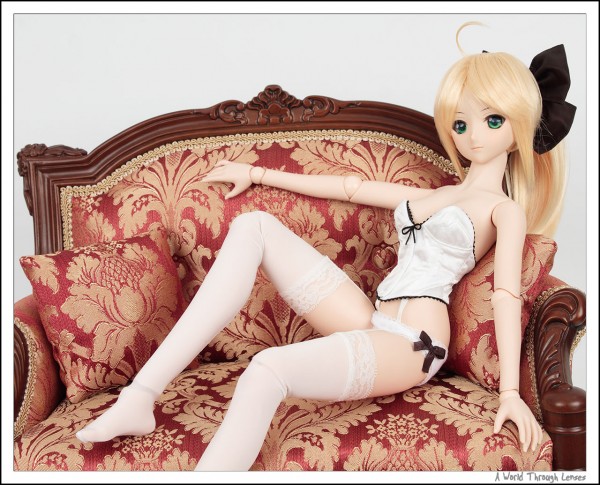 Thanks for watching.