The last one in the doll's fashion swimsuit edition – Kanu Unchou. This is one of the old dress set – Feisty Girl's Casual Bikini Set. A regular item from Home Town Dolpa Nagoya 4 held on August 23, 2009. I got it from Volks USA when they put Nagoya 4's item on sale together with the Two-Seater Sofa. You have probably seen Kanu wearing this already in one of my Figure/doll photography 121 posts, but you might not recognize it. The dress comes with a two piece bikini, but also a crop top and a denim shorts. Kanu was wearing it with the crop top and denim shorts in all the previous photos. She's revealing it all for this swimsuit special.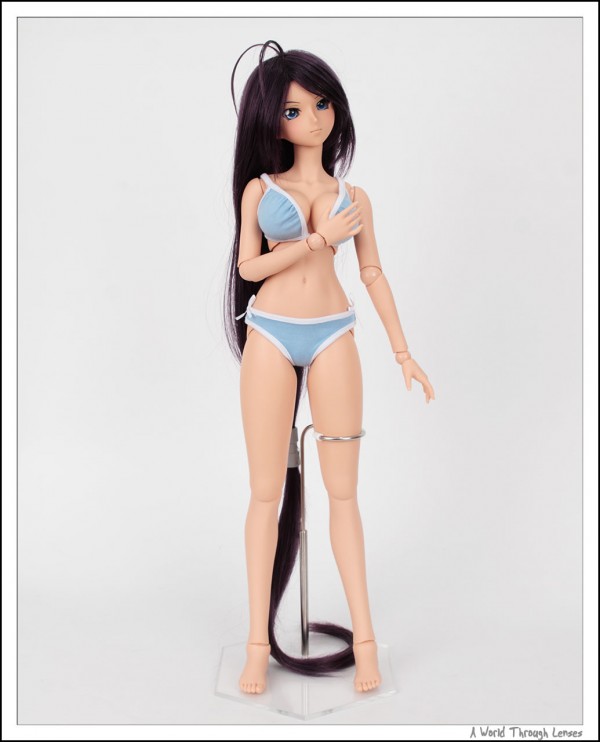 I do not own many dresses for the L sized bust since my other two dolls Saber and Tohsaka Rin are both M bust. Clothes designed for L bust doesn't look good on M bust due to all the extra slacks around the chest. So for the lack of sharing potentials, outside of Kanu's official dress sets, I only own this clothes set for L bust so far.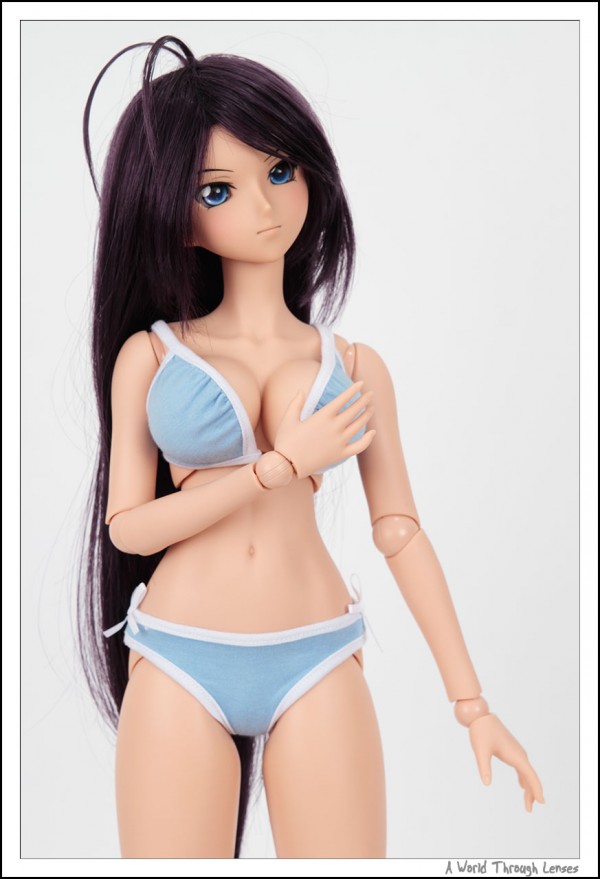 Kanu does look good in this baby blue bikini set though.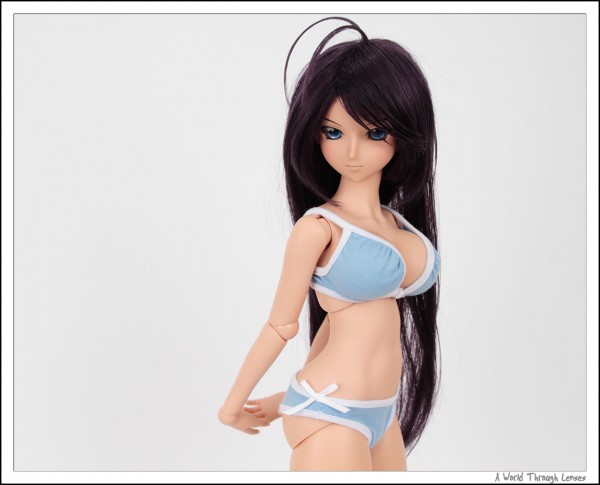 This particular dress set is safe to wear for a long time. I've had Kanu in this for months and there's no stain from the clothes. And it is important to me since there's no replacement for Kanu's body because she is one of the rare Dollfie Dream Dynamite with a tanned skin. So unlike Saber and Tohsaka Rin, you can't buy any replacement parts or replacement body for Kanu if the body is stained.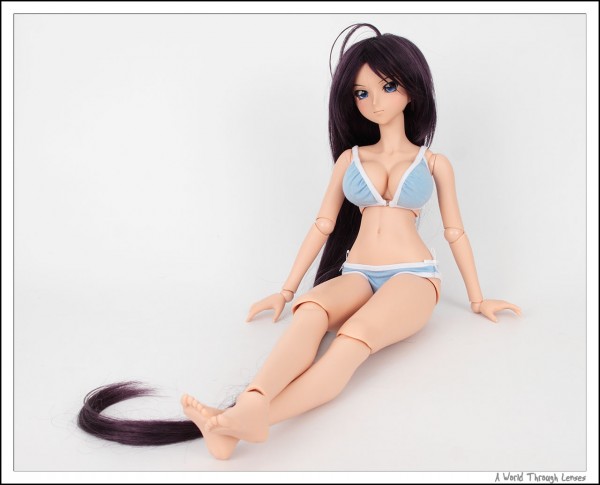 All three girls together showing of their sexiness.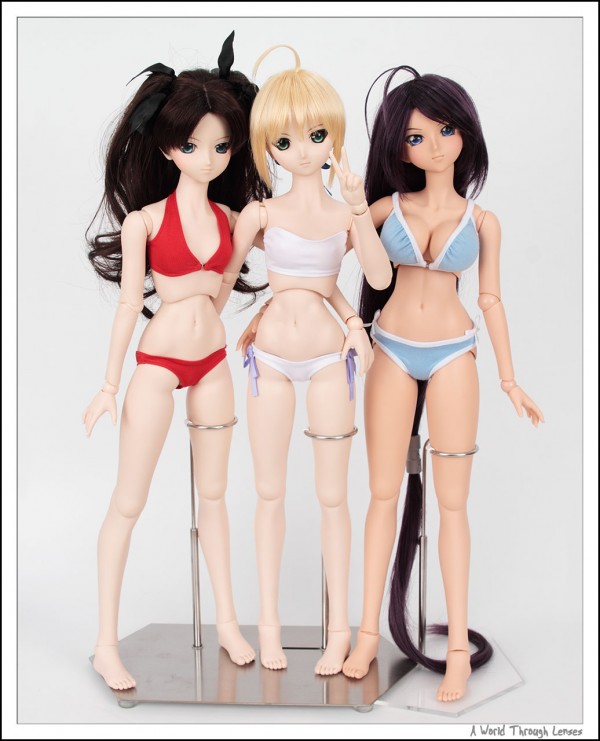 I hope you enjoyed this series of swimsuit fashions. Cold weathers are coming and my girls will be changing into something more fitted for the weather.