I've just received something interesting. Two mysterious black boxes. Both black cube as a flip top opening with Canon EOS marking on it. Just what is inside those boxes? What is this something that seemingly has to do with Canon EOS, something photography related, here doing in the toys and dollfie category. And just where do Kanu Unchou fit here? Well you will just have to read on to find out.
As the myth behind these black boxes are revealed…
And the answer is…. It's a pair of cameras.
It's a Canon EOS 5D Mark II and Canon EOS 450D.
Huh? New cameras? Buy a Canon EOS 5D Mark II? And on top of that a 450D? Don't you have a Canon EOS 7D already? Why a 450D?
I guess some might already know form looking at the full resolution photos above. They are actually miniature cameras. In fact they are USB drives. The Canon EOS 5D Mark II, the lens is a 4G USB drive. While the 450D, the camera body is a 2G USB drive. These are actually official merchandises from Canon Hong Kong but are no longer being produced. Here I have them photographed beside a AA battery to give you a reference of how big they are.
However, the best thing about these USB drive is that it's sized to fit my dolls nicely. As demonstrated here by Kanu.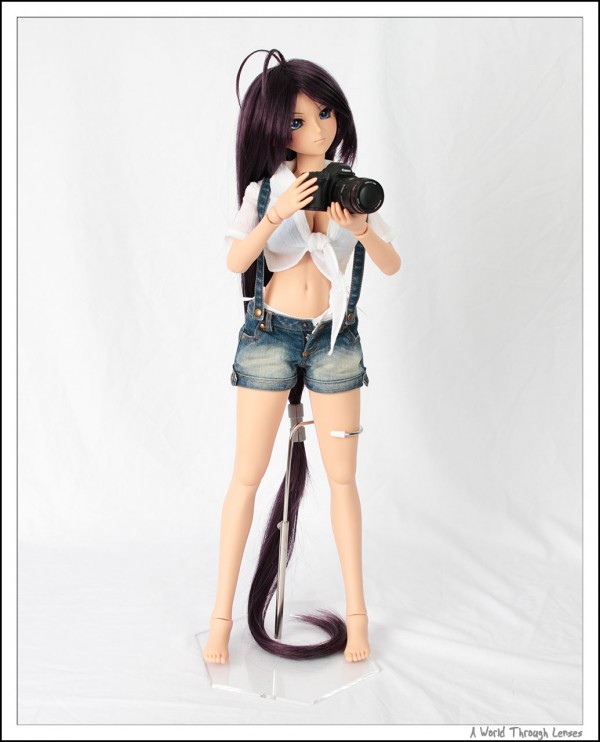 That reflection on the lens makes it look like it's a real camera.
Kanu's so happy with the new camera she's taking photos of everything she sees. Click…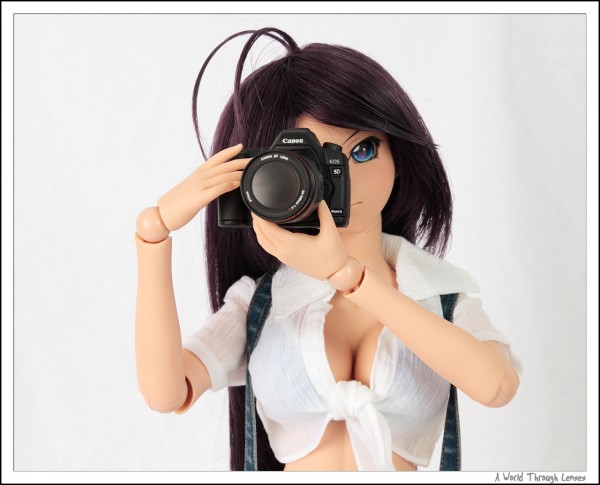 Click… Click… Click…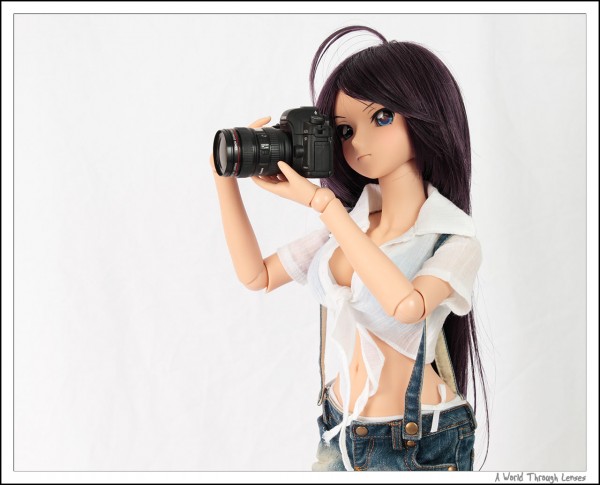 Freelance journalist Kanu. A few with black background left over from the Black Background Tutorial.