With the growing popularity of the anime K-ON and its related merchandises, it seems girls with guitars are the hottest topics these days. And looking through the up coming figure releases from the Wonder Festival 2010 Winter, the large number of K-ON figures and dolls is a testament to just how well received these girls with guitars are. And now Volks apparently want to step on the bandwagon as well, announcing Dollfie Dream K-ON dolls at the Wonder Festival 2010 Winter. I, on the other hand, am not much of a K-ON fan. However, it doesn't mean I don't like girls with guitars. And so, here's my girl with guitar — Dollfie Dream Saber dressed in the Black Skull Cat Dress Set (was showcased before by Kanu in this post) and of course a guitar. 🙂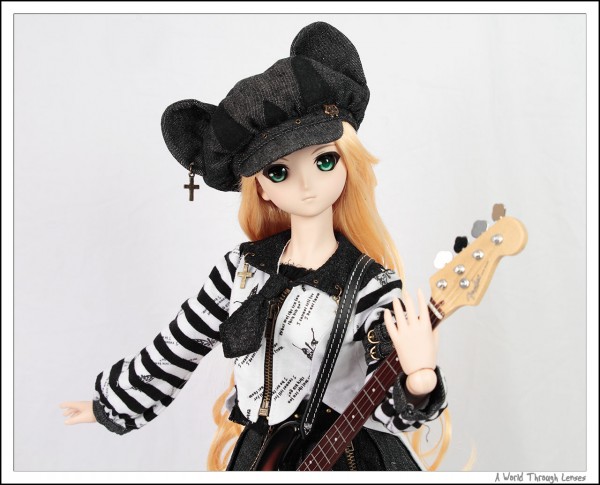 The guitar saber's using is a 1/3 scaled die-cast Fender Jazz Bass made by GMP Diecast. The guitar was a nice piece of art, very detailed and solid. However the guitar holder that came with the guitar is terrible. The coating on the meta frame actually start to rub off onto the guitars as you display it. So I purchased a wood guitar stand and a leather guitar strap from Arts Guitar in Japan. Below to the left is the GMP Diecast Fender Jazz Bass's box packaging. To the right is the guitar on the Arts Guitar guitar stand with the leather guitar strap. The guitars are actually now out of stock from GMP Direcast. However, Arts Guitar in Japan actually still have these guitars for sell (probably imported from GMP Diecast). And I'm sure K-ON had some influences in this.
So here's Saber holding the guitar. The guitar strap is adjustable and can have 4 different length settings. It seems to be made to fit these GMP Diecast guitars exactly, the holes cut into the straps are an exact fit for the GMP Diecast guitar.
Gothic dress, golden curly hair and a guitar, now that's my way of girls with guitars.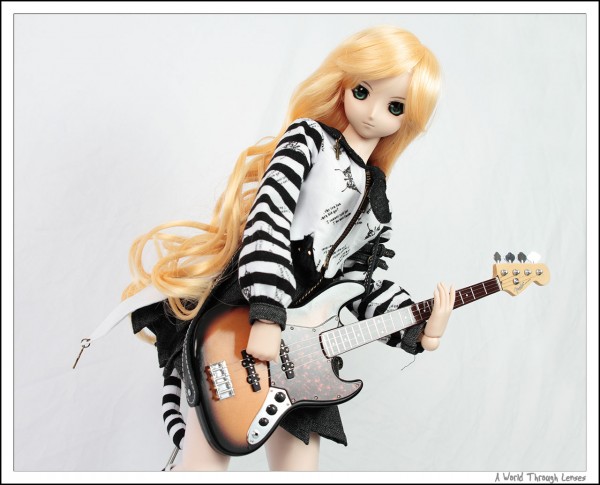 Saber's finishing up with her guitar performance.
One more shot from the back as Saber leaves the stage.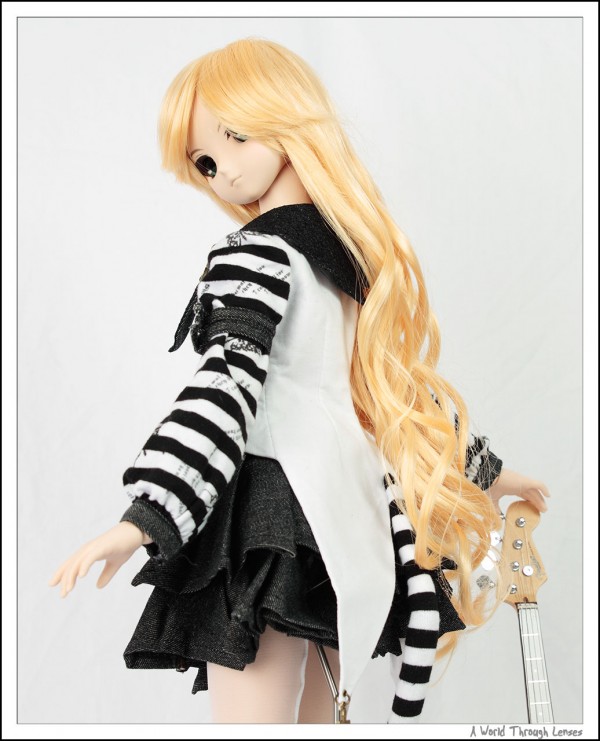 The Black Skull Cat dress itself is also very nice. Saber looked really cute in this outfit. I think it's a better fit for Saber than Kanu.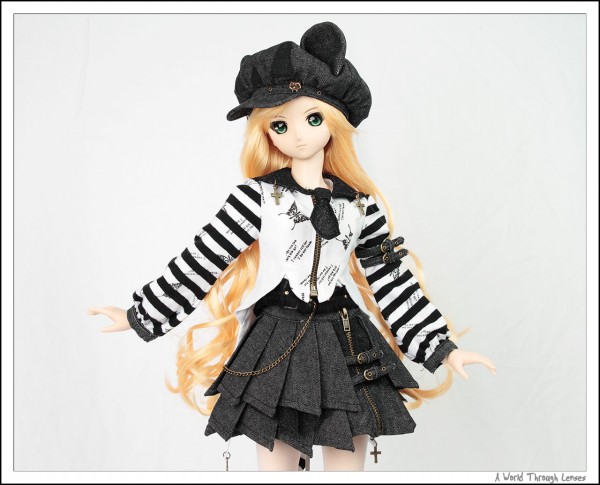 Saber got a bit tired after all that guitar swinging action. Having a bit rest on the sofa holding her beloved guitar.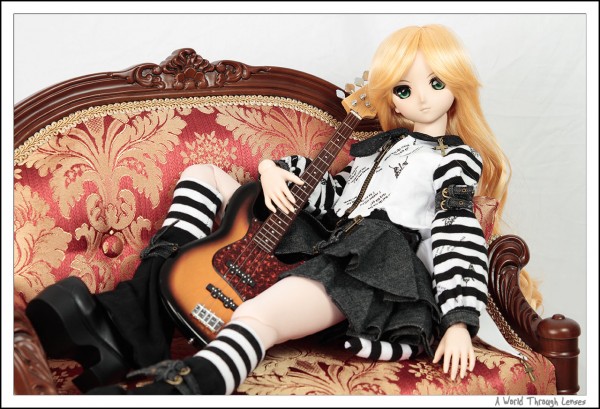 Lovely isn't it.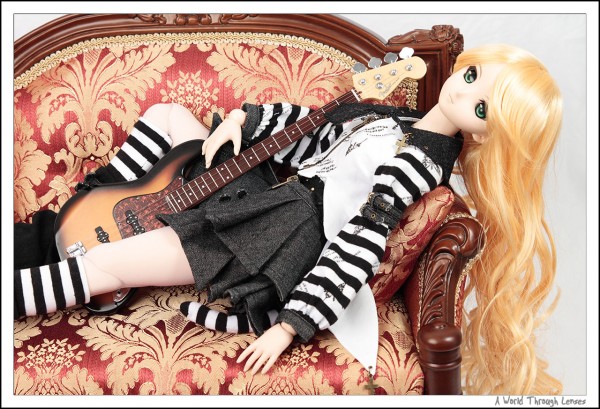 And so, that's why girls with guitars are so popular right now. And here's my girl with guitar… Saber forever…