After playing around with Takara Tomy Transformers Device Jaguar USB Key, I was so impressed with it that I can't help myself to get Device Jaguar's counterpart – Tigatron. Just like the Device Jaguar the Tigatron is a 2GB USB key. And Tigatron is pretty much identical to Device Jaguar with the exception of the paint color. But it's nice to have two different colored ones, white and black makes a nice contrasty pair.
Takara Tomy Transformers Tigatron 2GB USB Memory (タカラトミー トランスフォーマータイガトロン). Released on October 2009 with a MSRP of ¥3,990.
The Tigatron box, pretty much identical to the Device Jaguar.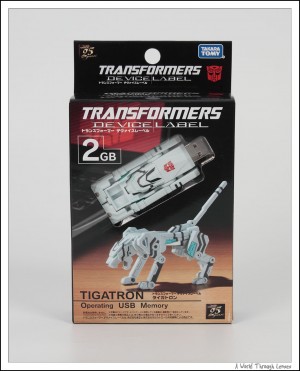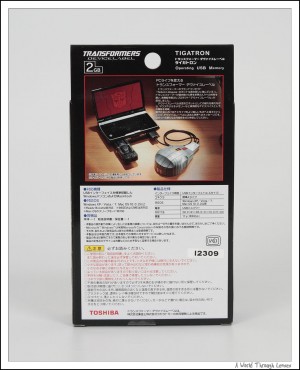 Again the inside of the packaging is also identical to that of Device Jaguar.
The same retractable USB connector found on Device Jaguar can be found on Tigatron.
Tigatron transforms pretty much the same as Device Jaguar as well.
Here's Tigatron together with Device Jaguar.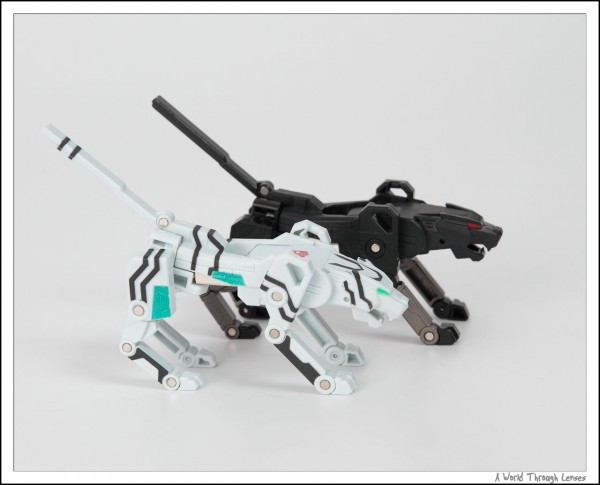 For a bit fun, here a little duel between Tigatron and Device Jaguar.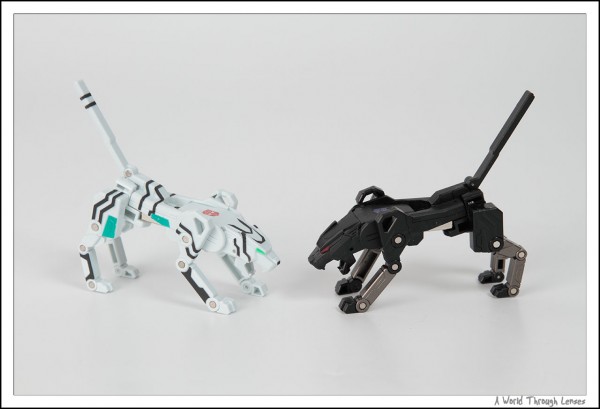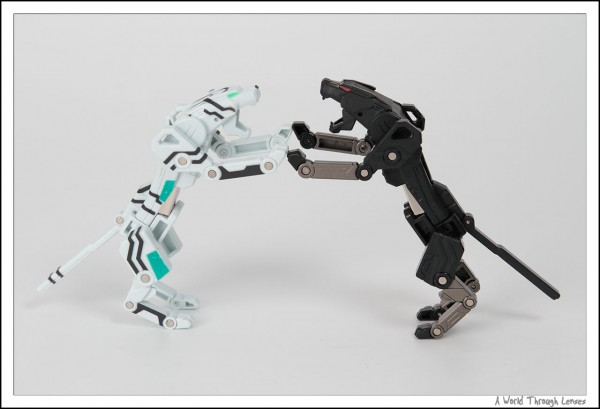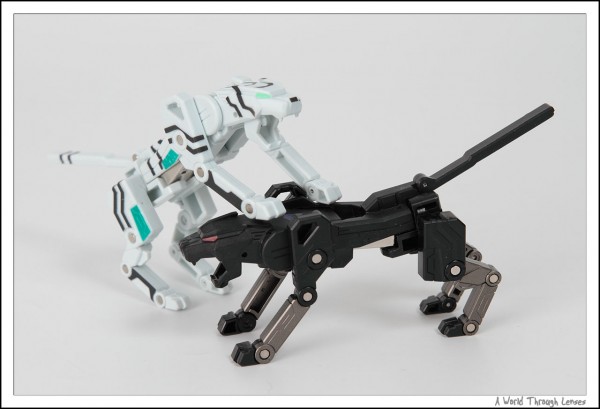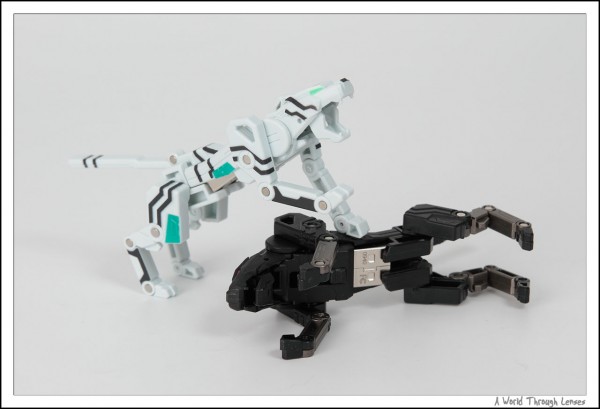 And for those who are cheering for Device Jaguar, an alternate ending.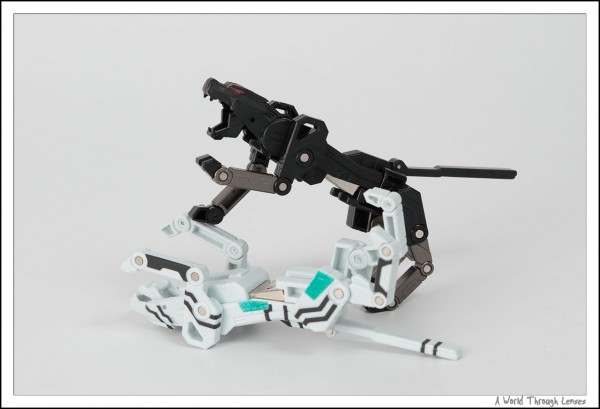 Can't find any 2D illustration so here's a 3D rending of Tigatron in Transformer Beast Wars.