Yes I love Saber from the Fate/stay night series. So far I have owned Saber PVC figure, Saber Maid PVC figure, Saber Lion Nendoroid, and Saber Dollfie Dream. I've made a ton of Saber posts with Saber in there especially with Saber dollfie in all kind of outfits. So it's natural when Good Smile Company announced Saber Lily from the Fate/unlimited codes series, I had my pre-order placed early and got my Saber Lily nice a early. Now I had her in my display cabinet for some times now, finally got a chance to take photos of this beauty.
Saber Lily ~Distant Avalon~ 1/7 PVC by Good Smile Company. (セイバー・リリィ ~全て遠き理想郷(アヴァロン)~). Original sculptor Kawahara Takayuki (河原隆幸). Released on September 2009 with an MSRP of ¥9,800.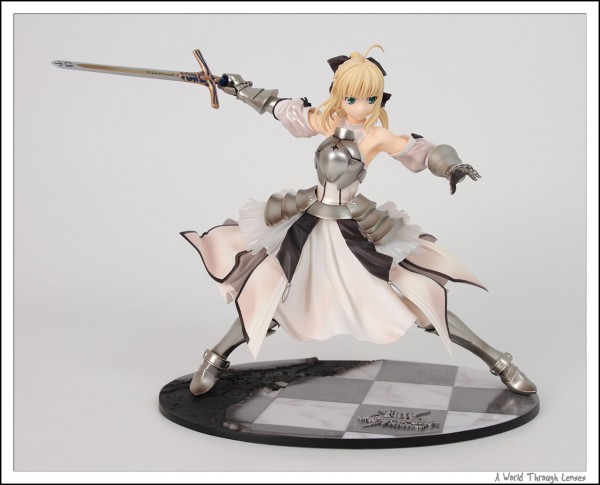 The left and right side.

The back looks gorgeous.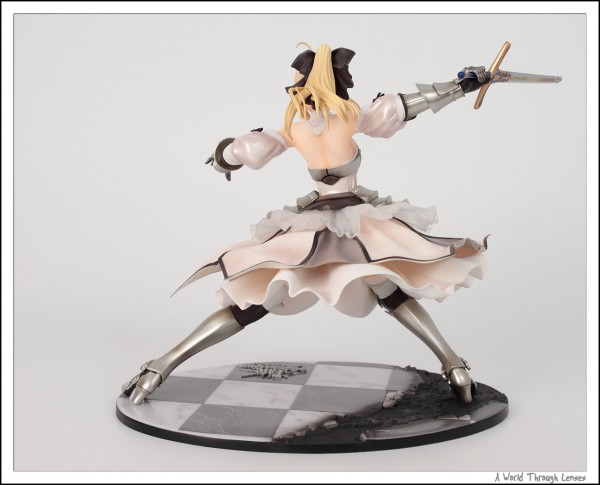 Another look from the front.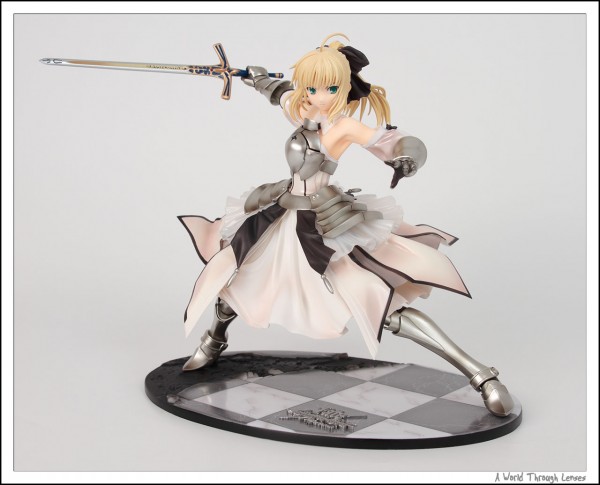 Comes with a different hand so that she can hold Caliburn in her right hand and hold the Avalon in her left hand, performing her Distant Avalon move.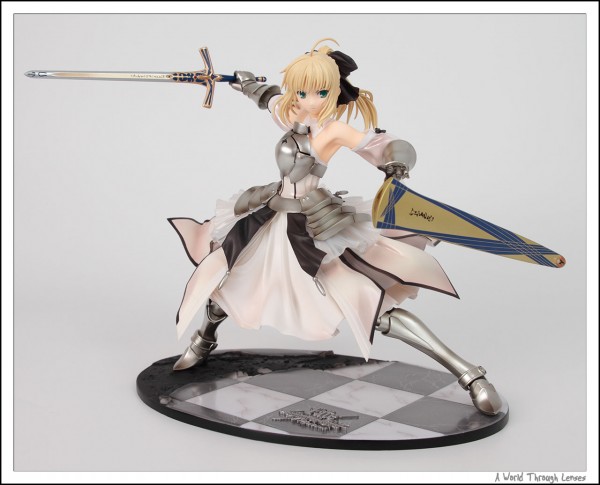 Distant Avalon from the back.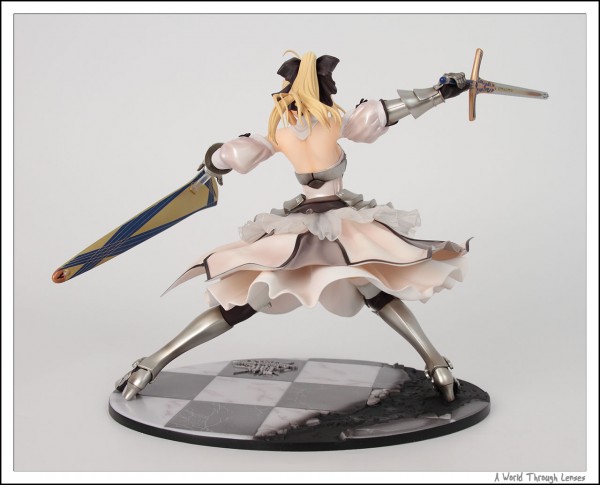 A close up of Saber.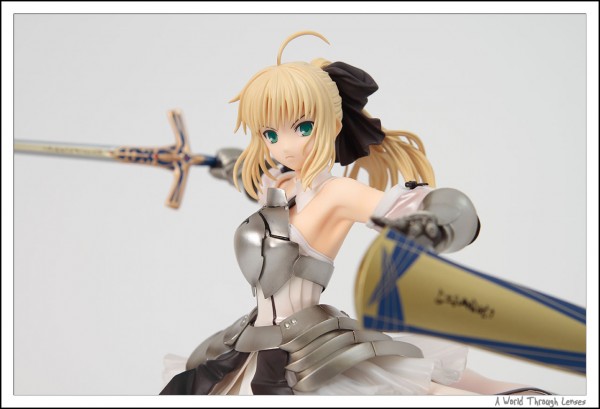 A look over the shoulder.

Beautiful form from the top.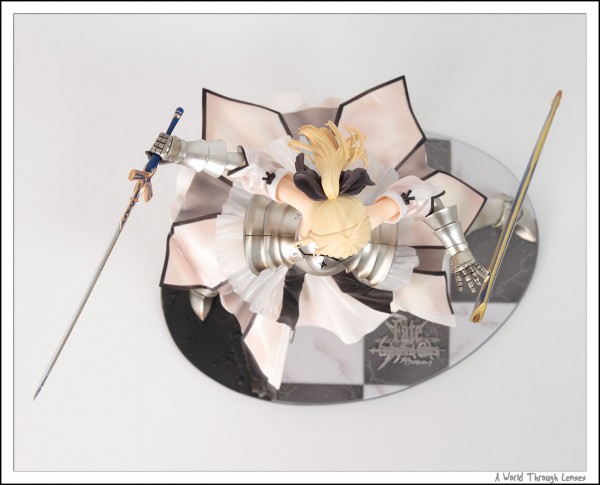 A few photo of the details. To the right the nice base. To the right, shining armour and nice translucent pieces that make up the dress, beautiful.

Excalibur is also included and can be wielded by Saber just like Caliburn. I do have a little bit of problem with Excalibur's fitment. It seems the handle is a tad big for her hand. It can fit, just has to use a lot of force to get it in. So naturally there might be paint smudges and damanges as the result of that. They should have made the handle of Excalibur just a bit smaller or maybe Saber's hand just a bit looser.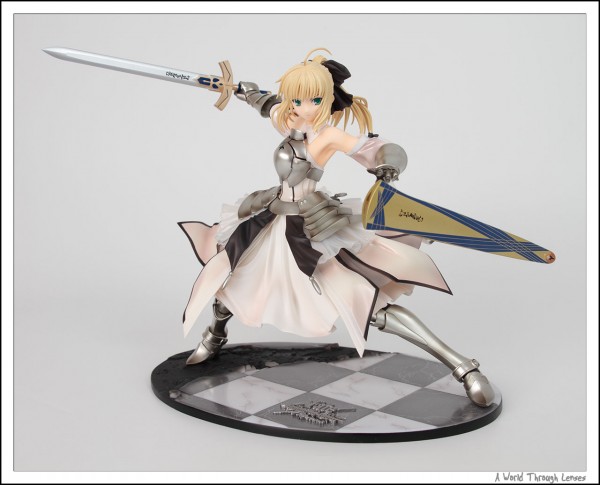 And the Excalibur can even be put into Avalon as you can see.

And here's a 2D illustration of Saber Lily.