Saber's plain clothes set (イバーのお出かけセット) was one of the first cloth set released by Volks for dollfie Saber. Here's Volks' official web page (in Japanese) for the dress set. Since it was so old, it took a long time before it was spotted on the auction and finally I was able to get my hand on it. I finally own all of the Volks' original dress set that was released for dollfie Saber. Looking at the photos, all the efforts are worth it. Saber is just super kawaii in this dress.
This is an old clothing set from Volks so the quality cannot be compared with the later sets. The fit was not spot on and they did not line the dark fabrics. But I have Saber in a body stocking all the time to protect her from the stains anyway so it should be fine.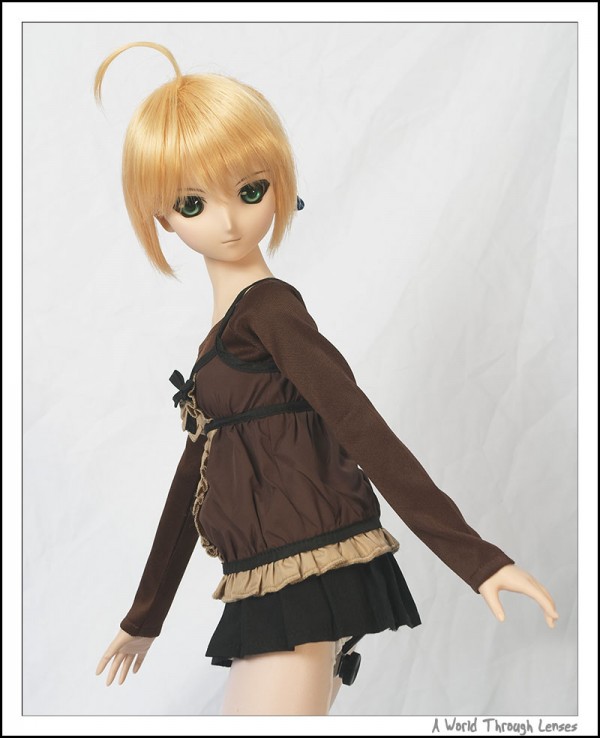 A little relaxing time with Saber.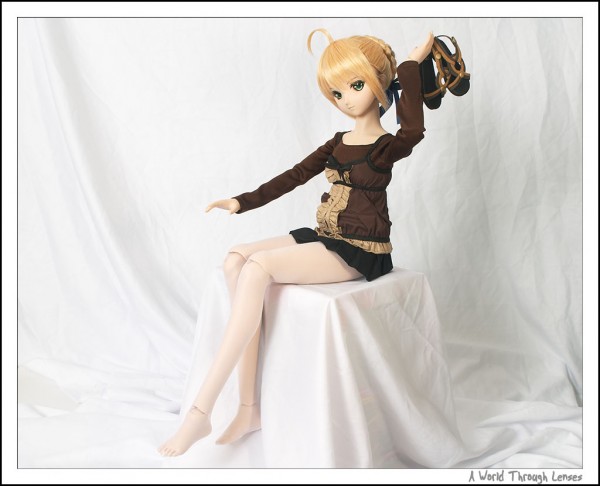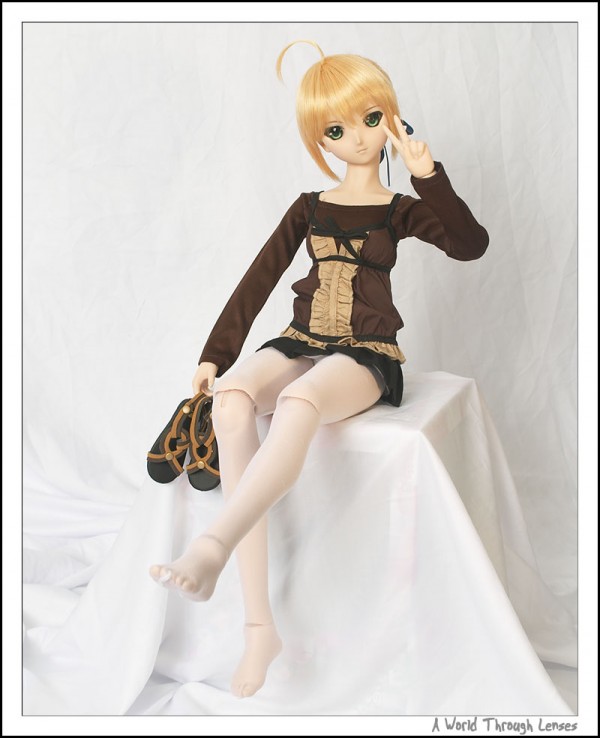 Here's a 2D illustration of Saber in her plain clothes. How does that compare with the dollfie version?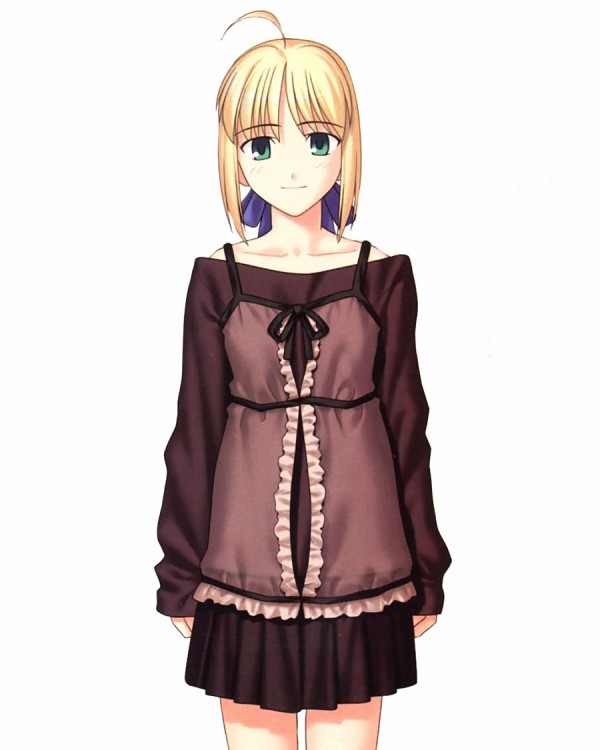 I also got a straight blonde wig, Saber's trying it out. Looks really good on her.