This is Tsuruya-san (鶴屋さん) from the Suzumiya Haruhi no Yuuutsu series in her culture festival main costume.
Tsuruya-san 1/8 PVC by Max Factory (Max Factory 鶴屋さん). Original sculptor 智恵理. Released on February 2008 with an MSRP of ¥5,800.
Tsuruya-san can also pose in neko-mimi mode. 😀
Close up comparison of the two poses. Although personally I like the regular hand with the rest of the neko-mimi accessories.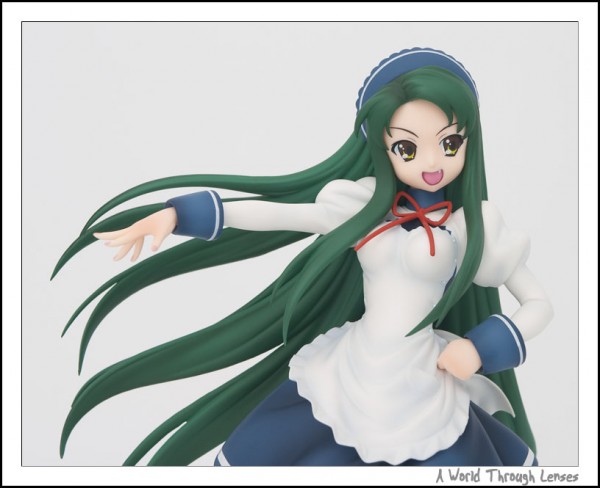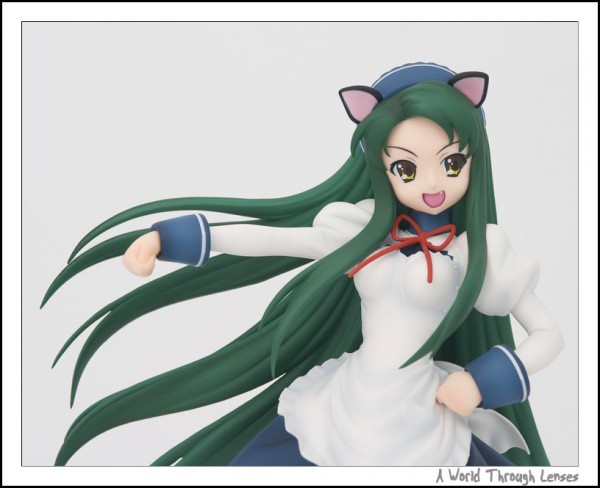 And here's a 2D illustration of Tsuruya-san in the same costume.