This is Mizunashi Akari (水無灯里) from ARIA The Natural series.
1/6 PVC by Toy's Works (Toy's Works 1/6 水無灯里). Original sculptor しかなる(鹿鳴館). Released on October 2006 with an MSRP of ¥7,329. Toy's Works is planning on releasing all six undines from Aria series. And it is in my plan to collect all of them.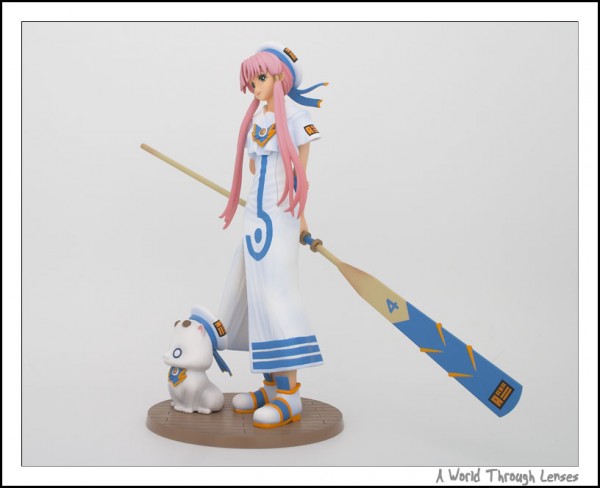 Comes with Aria shachou.
Here's a 2D illustration of Akari together with Aria shachou.