Art Strom Lilics Chobits Chii PVC (Art Storm リリックス ちょびっツ ちい). Original sculptor ケルベロスプロジェクト. Released on July 2006 with an MSRP of ¥6,800.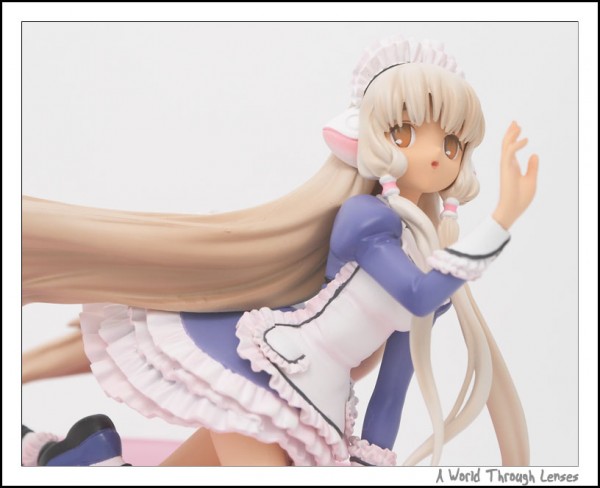 Art Storm Lilics Chobits Chii PVC (Wonder Festival 2006 Winter Limited Edition) (Art Storm リリックス ちょびっツ ちい (ワンダーフェスティバル 2006 冬 イベント限定版)). This is a limited item released during Wonder Festival 2006 Winter held on February 19, 2006 in Tokyo, Japan. The difference between this limited version and the normal version is that the colour is painted pink, the frills are made using translucent material, and it comes with a real mirror base. I got this from Yahoo Auction Japan.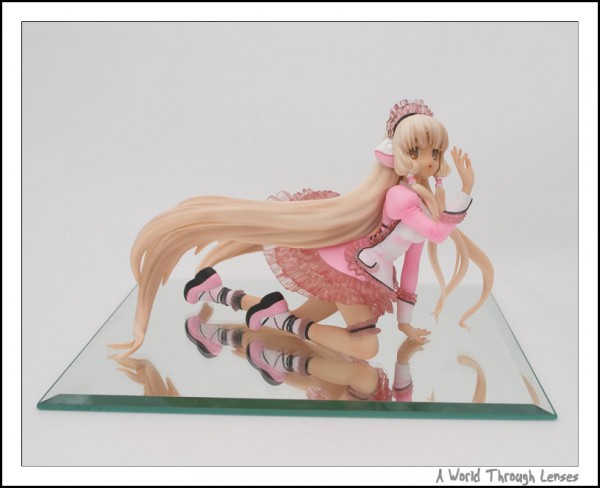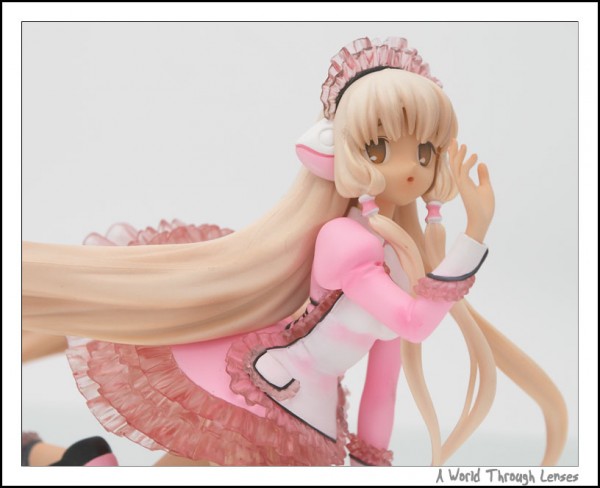 I can't seem to find an illustration that this figure is based on. This one that I found probably is the closest in matching this figure's clothing style.