Full Metal Panic? is one of my favorite anime. Unfortunately there was never a good figure from that series. Even this one that I finally got still left much to be desired.
Good Smile Company 1/8 Full Metal Panic? Fumoffu Chidori Kaname PVC (Good Smile Company 1/8 フルメタル パニック? ふもっふ 千鳥 かなめ). Original sculptor 田中冬志. Released on June 2005 with a MSRP of ¥4,200.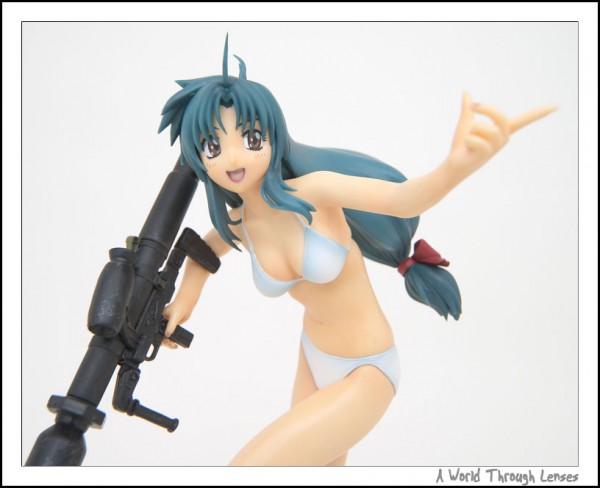 Here's an 2D illustration of Chidori in that white bikini.