Went to a photographer only session of an orchid show today in Edwards Garden and took a few shots while I was there. There are a few interesting ones although not all the good looking ones produces a good photo because the way they are displayed sometimes making it hard for me to produce a good background especially when I want to make a pure black background with my flash.
These orchid flowers are actually quiet small, about 2 cm across, and not being paid much attention. I took a shot because I thought they looked like plum flowers. Howerver, after I got home, it seems the flower resembles somewhat a winged angel offering a gift.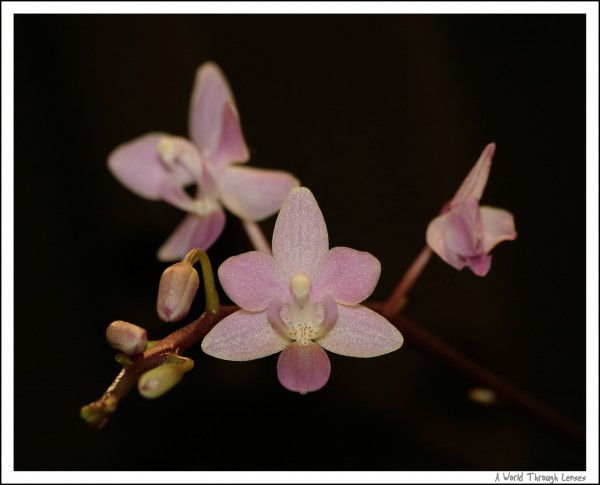 This was also one of the smaller orchid flowers. Blooming quietly in an unconspicuous corner, its delicate shape and color intrigued me. It looked like it had a heart shaped golden pendant hanging blow it.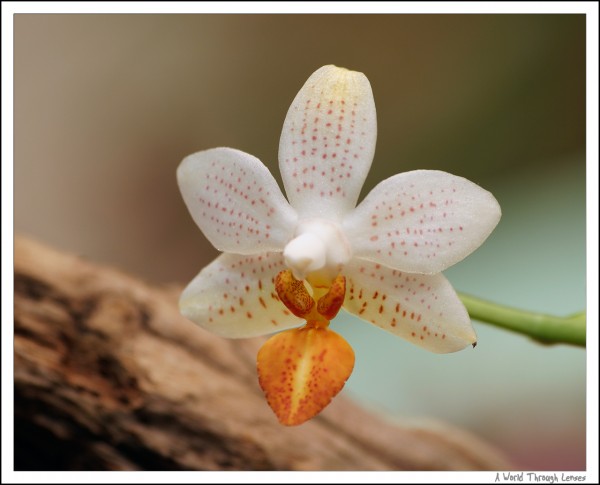 Once upon a time, a lone wolf set out to find paradise. Despite all the hunger and wounds, he kept running on and on… Noone knows if the wolf found his paradise at the end of his journey, but at the spot where he left his final footprint, a beautiful heart-shaped purple flower blossomed… perhaps a paradise already exists in each of our hearts, waiting for us to take a look… please send me word if you find yours…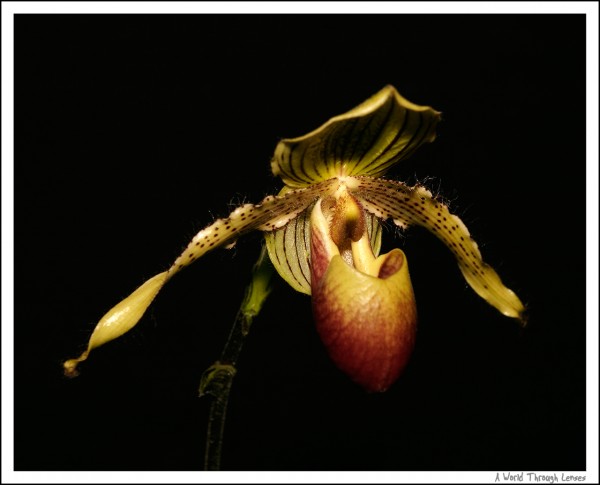 Looking at this pink orchid flower, the image of a ballet dancer making her first debut on stage appeared in my mind: feeling a little timid and nervous yet at the same time blushing with great pride and excitement that at long last she has grown up for the world to take notice. How fortunate we were to behold her beauty and youth blossoming at their prime.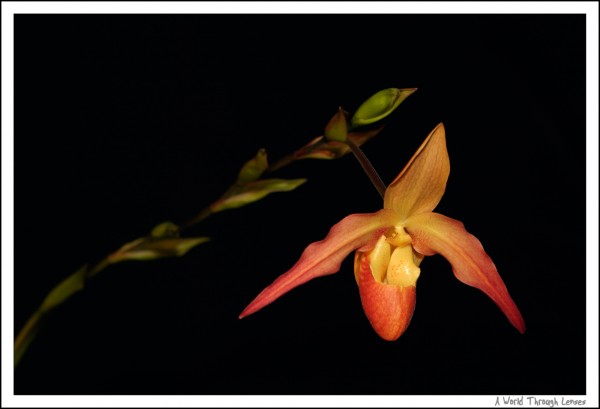 This orchid is similar to the one above but a bit chubbier. A front view to show you a bit more what the flower looks like.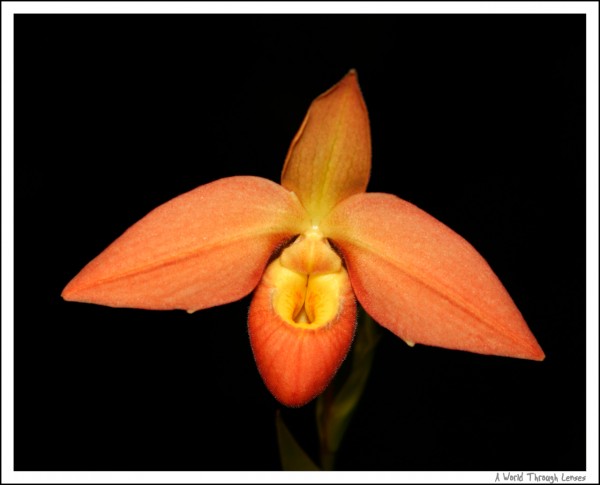 Why is this elegant slipper dangling idly with its laces untied? Has her owner just returned from a long night of dancing? Or perhaps tender is the night still and the fun has yet to begin?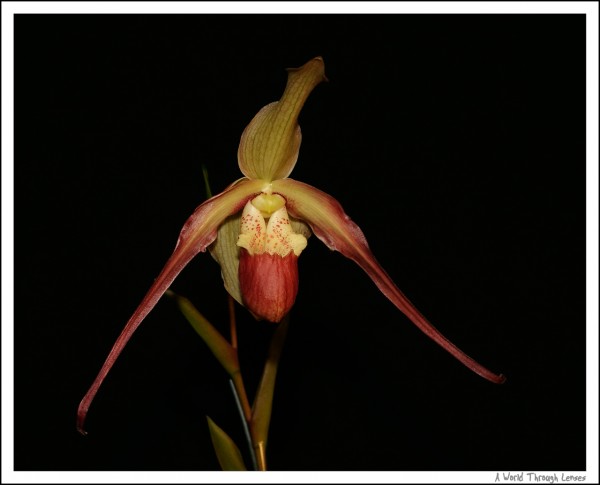 Art in a way is a mean for an artist to present an abstraction of the message he/she intends to deliver. A photo in many cases are too real, and contains too much details to be consider as pure art. So an art photographer seeks means to remove those details. Here's an attempt by a bad artist on a very real subject. I don't think I did that well as an artists here.