As we arrived at the park, we took a short hike in the Hemlock Bluff trail. Here's a view of Jack Lake from above.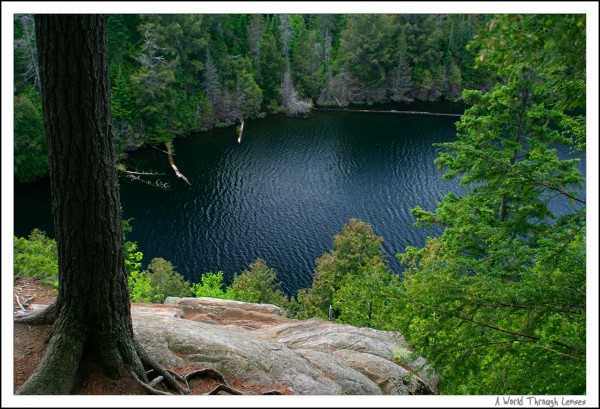 Some very interesting tree roots on the rock.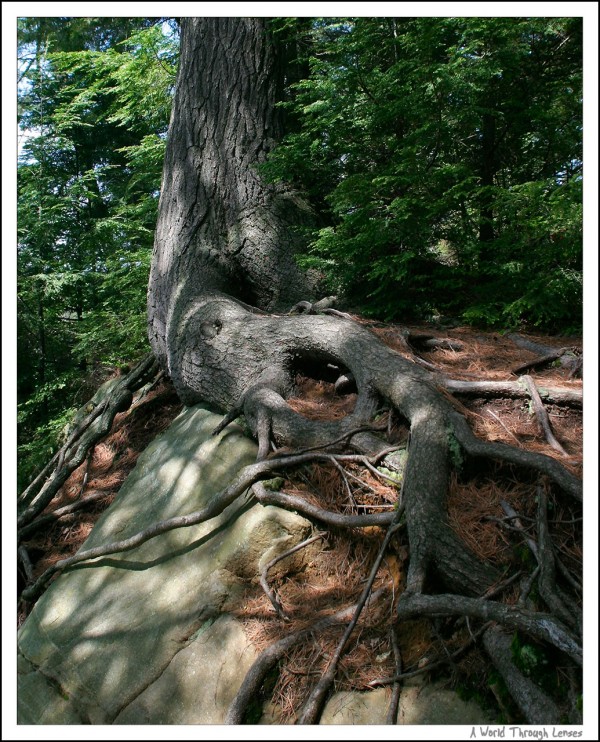 The trail takes you down to Jake Lake. Here's a shot of the lake when I got down.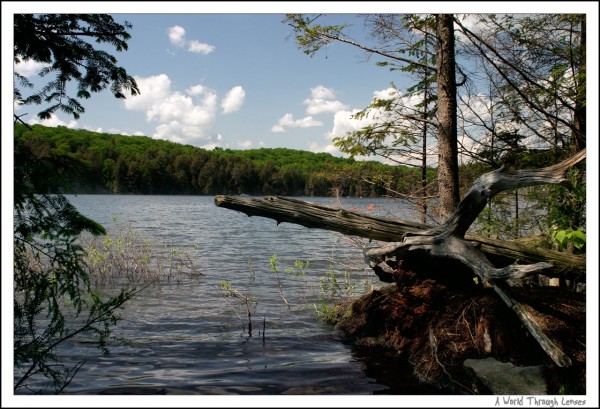 Looking underneath the foliages, the sun casts some magnificent rays into the forest.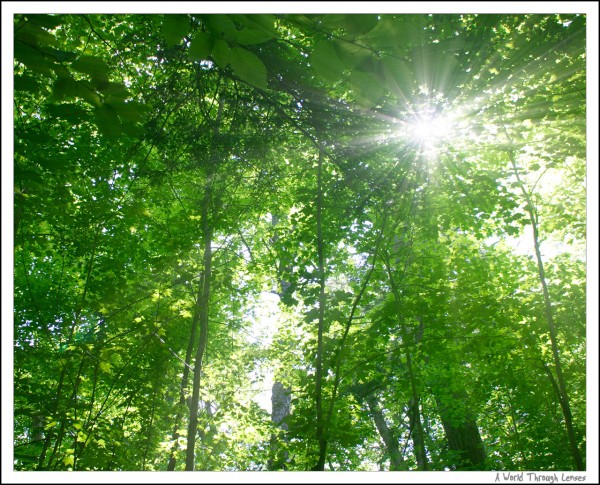 Here's where Hemlock Bluff Trail is located.

Here's a view of the lake from the cottage we are staying. A full moon was shining in the night.
Here's a shot of the moon using the Sigma 100-300 F4 with a 1.4x teleconverter. Obviously at 420mm it is still not nearly enough for the closest celestial body to the earth.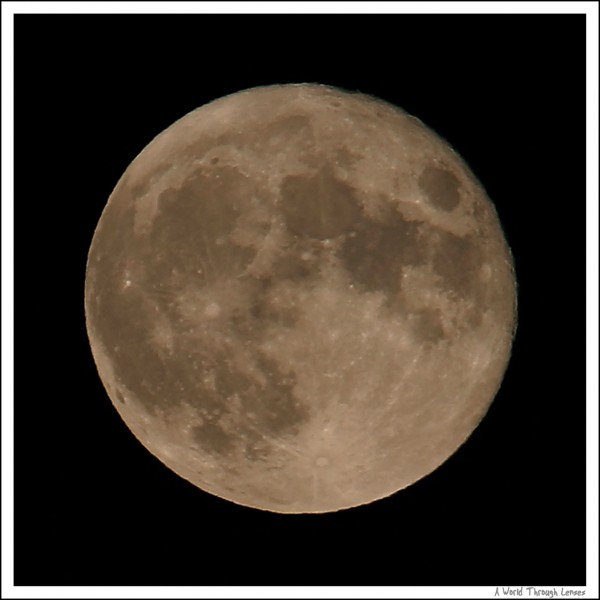 Next morning, spent some time on the Mizzy Lake trail. And this shot is probably one of the best from the day.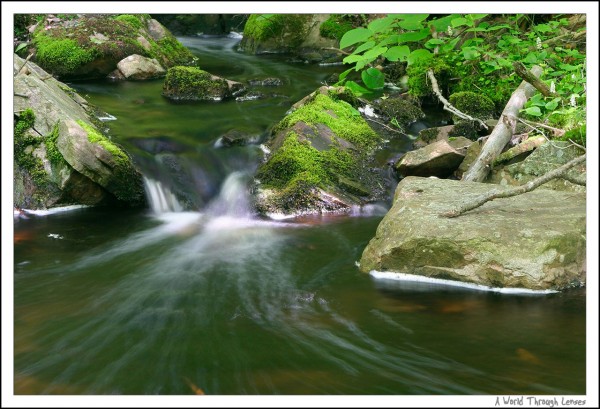 Here's where Mizzy Lake Trail is located.

Of course Algonquin park is also full of wild life.Here's a Northern Flicker spotted on a tree close to the cottage.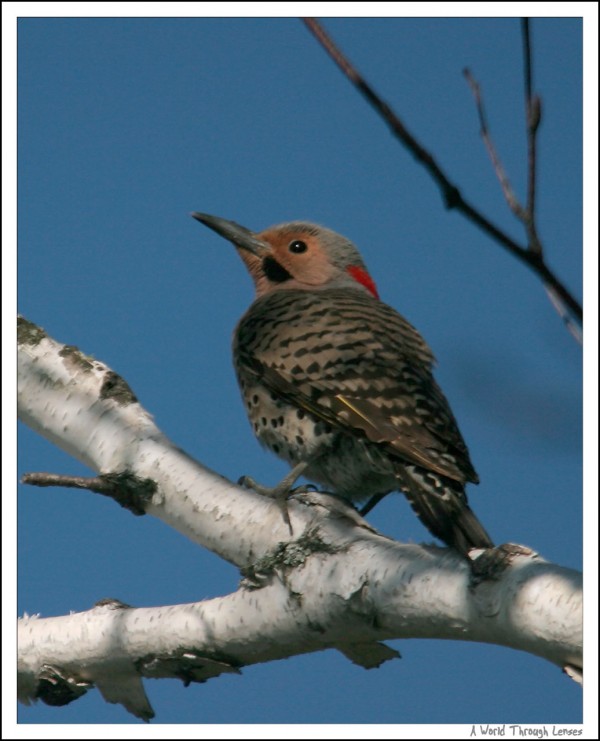 And a few shot of the chipmunks busy running around finding food.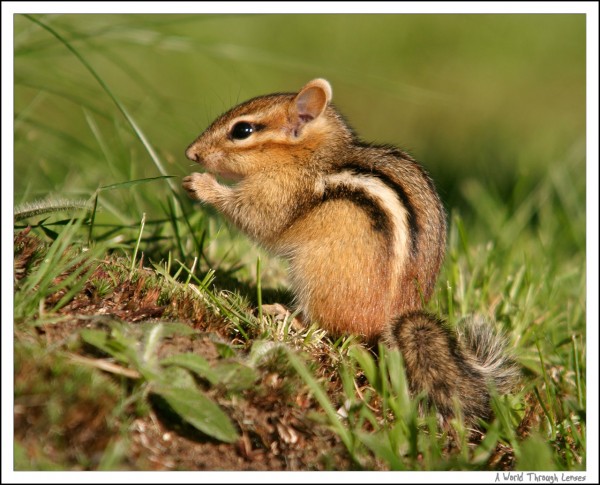 While I was at the Mizzy Lake trail, I spend a fair amount of time around a small lake (wasn't sure if it's Mizzy Lake or not) where dragonflies are gathering around. Love those dragonfly wings like the photo on the right.
The the left, the big eye of dragonfly staring right at you. And to the right, a few dragonfly in flight photo. Tracking these little flier is quiet difficult with the 10D.
Dragonflies of different colours.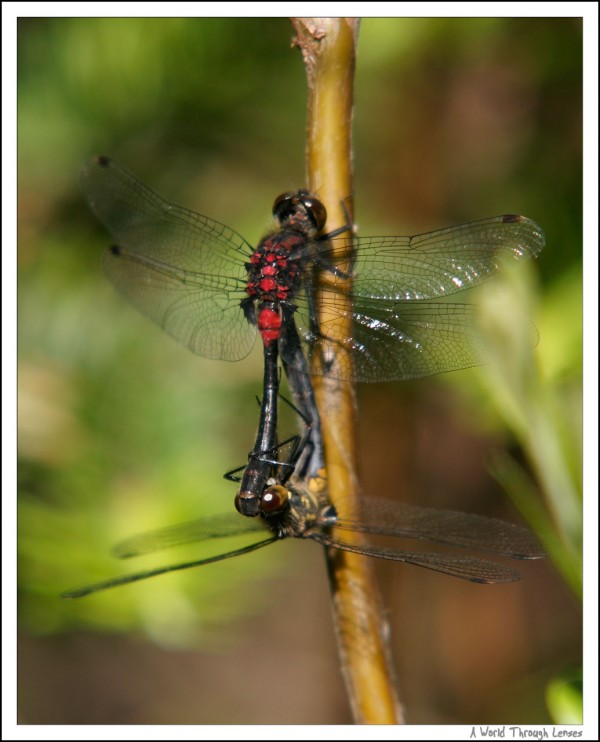 This is probably one of my best prize for the day. This pair of dragonfly is performing one of the most amazing mating dance in the sky. I captured them just in the nick of time.